https://www.youtube.com/watch?v=UuT6EwbXdNI
Tinker Bell and the Legend
of the NeverBeast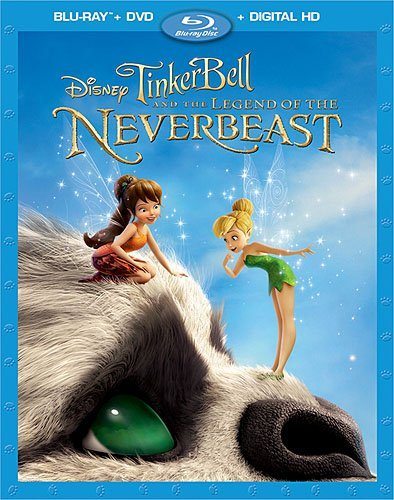 Release Date: March 3, 2015
Cast: Mae Whitman, Lucy Liu, Raven-Symoné, Megan Hilty, Pamela Adlon, Anjelica Huston, Ginnifer Goodwin, Rosario Dawson, Danai Gurira
Director: Steve Loter
Studio: DisneyToon Studios
Distributor: Walt Disney Studios Home Entertainment
Genre(s): Family, Animated
Extra Feature Rating:  ★★★★☆
Rating: ★★★★☆
Review Spoilers: Low
Amazon | IMDB | Wikipedia
You know what? I love the Tinker Bell movies. I don't know why and at this point I don't care who knows it. They are freakin' adorable and just so much fun that, honestly, I don't know how anyone can not like them. Tinker Bell and the Legend of the NeverBeast in particular is in the running for my absolute favorite out of the whole series.
I mean, I'll admit this to everyone: I cried.
I won't spoil anything by telling you why I cried but trust me, folks. You're going to need tissues for this one.
Obviously heartstrings were going to be pulled. It's a film about an adorable (okay, sorta adorable) creature called the NeverBeast who is befriended and named Gruff by animal faerie Fawn. She thinks he's an incredibly unique, interesting creature that is merely misunderstood. But Tinker Bell and the others? They are a little more cautious. It doesn't help soothe their fears when the scout faeries determine that he's dangerous and seek to capture him – or when it turns out that they might be right.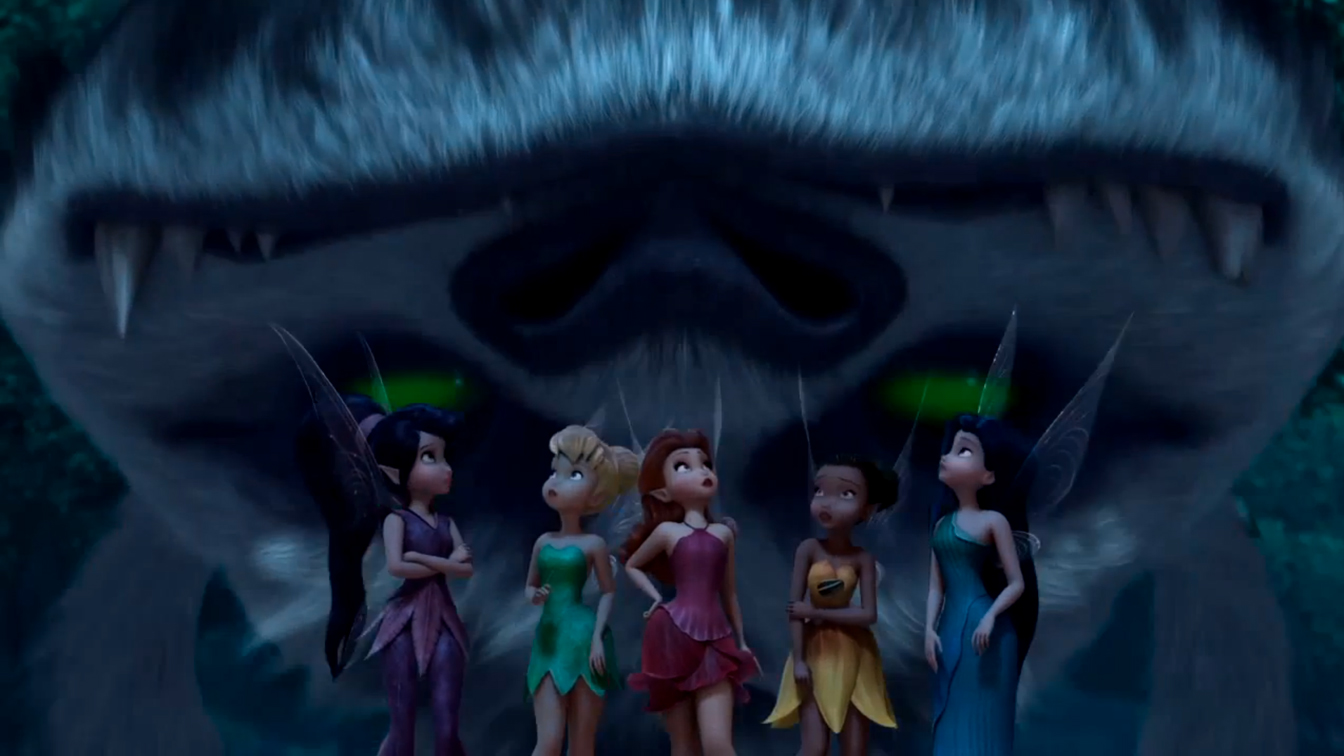 The Legend of the NeverBeast takes a slightly darker turn than other Tinker Bell movies. Obviously it's not too dark – this is a kid's movie. But the animation, music, and story certainly give it a more serious tone at times.
It's actually a kind of nice change for the series.
And it's one of the reasons you definitely need to see it. A the great thing about the Tinker Bell movies is that despite being movies for little kids pretty much anyone can enjoy them. They have really good stories, often some really great casts, and the blu-ray releases (at least the recent ones) usually have some pretty cool little extras.
The Legend of the NeverBeast is no exception to that last bit. There are some great little features for those of you out there who like to go beyond the film and behind the scenes.
5 Essential Ingredients to Getting Gruff
The filmmakers guide you through the making of Tinker Bell and the Legend of the NeverBeast in this very cute making-of feature. They break things down into the five key elements essential for bringing the NeverBeast movie come to life: story, design, sound, animation, and Gruff himself. From using various animal sounds to make Gruff's voice (including cats and camels) and color palettes to reflect mood to working with talented musicians with very different approaches to come up with a score they really walk you through the process in a fun, easy to appreciate manner. It's cool to see how it all comes together and kids should be able to understand it all easily – and maybe find some inspiration to go on to become animators, musicians, story writers, and directors themselves!
My Dad's Movie:
The True Story of the NeverBeast
Director Steve Loter and his daughter, Callista, take viewers on a leisurely strole through the Santa Barbara Zoo interacting with animals as Callista talks about her father's movie and the inspiration he took from his real life. More than that, she gives kids – and adults! – advice for overcoming fear of large animals by spending time with them and learning about them. Loter also explains how it's that love and understanding that really inspired the movie's message. Kid's should like this one and like seeing a girl closer to their own age and seeing how she was able to influence the making of a feature film like this one!
https://www.youtube.com/watch?v=GJs36Iw3ee0
Jeff Corwin's Guide to
Real World NeverBeasts
Jeff Corwin – who actually has small role in the film as an animal fairy himself – briefly talks with kids about some of the crazy and unbelievably strange animals that really exist in our world. Gruff is a hodge podge of various animal characteristics but, as Jeff says, there are some animals that are even weirder than him. He introduces kids to star-nosed moles, aye-aye lemurs, mantis shrimp, and more. It's kind of like a kid-friendly ZeFrank.
Deleted Scenes
There are four deleted scenes loaded up in the special features and Steve Loter goes through and explains what's going on in each scene and why it was ultimately cut. One super cute deleted scene sees Fawn preparing all her little orphaned animal charges for their 'graduation' and reintroduction into the wild. It's seriously adorable. A couple of the deleted scenes feature Gruff and Fawn (and the others) and another would have given us a look at the scouts and how they operated together as a team.
I always love deleted scenes because I think it shows you a lot about how movies change and evolve as they are made. But these deleted scenes were especially telling. A lot about the story could have been really different if certain ones had stayed in. And its' really cool to imagine what the movie would have been like if these scenes had stayed in!
https://www.youtube.com/watch?v=y1rHpesIPvs
Tink'n About Animals
This was amazing! I know, I know. I am a grown adult. But this was freakin' adorable. Fawn guides the girls in a song that explains what groups of animals are called. From a pack of coyotes to a zeal of zebras to an exaltation of larks and a "hover" of crows (I guess 'murder' isn't really kid friendly) tons are included in this catchy, fun short. You can find out more names for groups of animals on Wikipedia. Its kind of crazy how many of these specific terms apparently exist!
It's definitely a great round up of cool, relevant special features.
Final Thoughts:
I'm a big fan of the Tinker Bell movies because they are fun and cute but they don't dumb down the stories for the sake of their younger audience. The Legend of the NeverBeast in particular blends cute and serious really well and presents a really heartwarming, touching story as a result. It's totally worth a watch – especially if you've seen the other movies. And the blu-ray features are also worth checking out. It's an another all around solid release from the Tinker Bell gang!
A REVIEW COPY OF THE TINKER BELL AND THE LEGEND OF THE NEVERBEAST ON BLU-RAY WAS PROVIDED FOR THE PURPOSE OF THIS REVIEW. NERDOPHILES WAS NOT COMPENSATED FOR THE REVIEW AND THE OPINIONS HERE ARE OURS AND OURS ALONE.