A REVIEW COPY OF ANOXEMIA WAS PROVIDED BY THE PUBLISHER IN EXCHANGE FOR A FAIR AND HONEST REVIEW. NERDOPHILES WAS NOT COMPENSATED FOR THIS REVIEW. OUR OPINIONS ARE OURS AND OURS ALONE.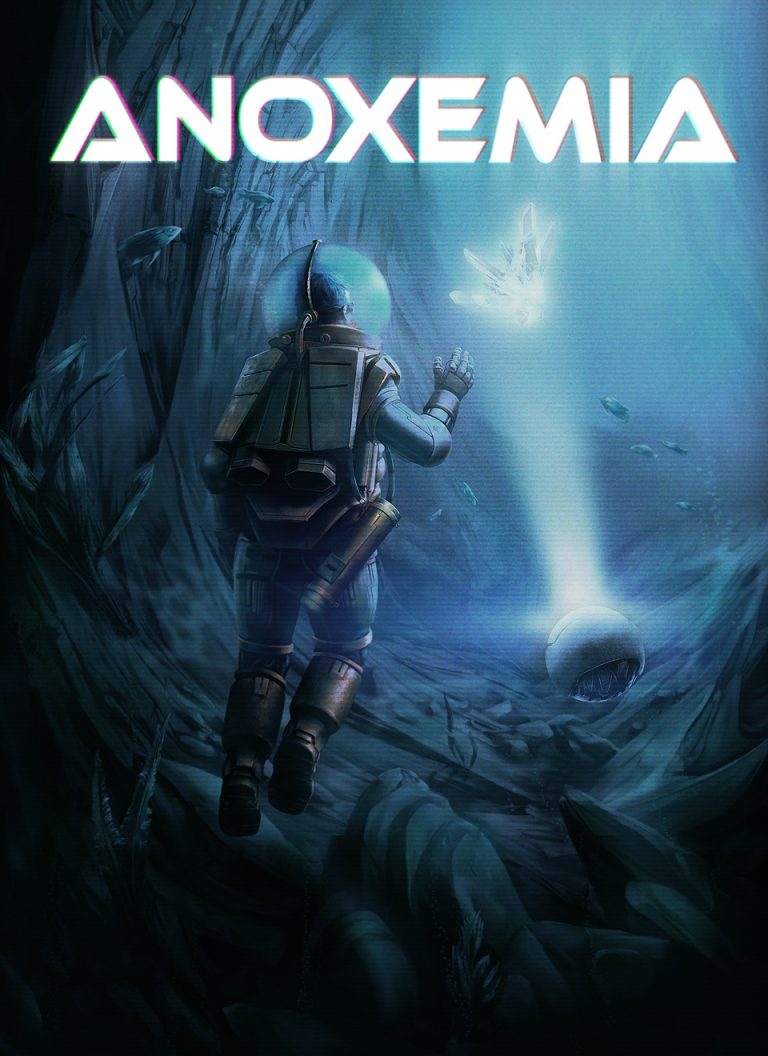 Release Date:March 28, 2017
Developer: BSK Games
Publisher: BadLand Games
Genre(s): Sci-Fi Horror Adventure

System:
PlayStation 4 (X-Box One, PC)
Review Spoilers:
Low
Metacritic
It was supposed to be a simple mission. All I had to do was collect some samples from a contaminated area under the sea. As soon as I left the ship, everything went wrong. Communications were lost and my submarine crashed on the ocean floor. I survived, but my oxygen is running low and I can't contact anyone for help. All I can do is move forward with this operations drone as my only companion. Trouble is, it's been acting sort of weird lately. Almost as if it's trying to sabotage my mission…
Anoxemia introduces you to the story of Dr. Bailey and his crew's unfortunate accident while on a mission to collect samples of underwater vegetation. A survivor of the crash himself, he's accompanied by a (mostly) helpful drone by the name of ATMA. Together, he's determined to stay the course and complete his mission. However, the big deep wont make it an easy task for him.
This creepy underwater adventure game caught my interest immediately because of it's title alone. Anoxemia, noun, means an deficiency of oxygen in the arterial blood. So the playing field was already pretty well laid out! I went in with the presumption that oxygen, and therefore time were going to be huge factors in the successful playing of this game, and I was correct.
You're expected to clear each level before your oxygen canister runs out. Though you'll find ways to replenish your oxygen, there are also ways to lose it. You also have an energy gauge, which if depleted as well, also leads to a unhappy ending.
Each stage grows in its difficulty, and new surprises will stir up the danger. In addition, this game also has a lot of environmental hazards, which gives it an extra layer of difficulty. For example, if you travel too high up, you'll be in danger of being killed by acid. Lucky for you though, progressing through the game gives the player new tools to help such as supplies, harpoons, and my favorite – dynamite. Just make sure you're far away from the blast zone.
The sensitivity of maneuvering in the game was the most difficult aspect for me to get acclimated to when I began to play. ATMA, our friendly drone is basically a tether and when you move him, he moves Dr. Bailey. However, there is a slight delay and you can't take back your steps, so proceed carefully! (Or you'll die ten times and receive your first trophy for it – true story.)
In between me groaning after dying so much, I was able to take in the aesthetic beauty this game lends. Right off the bat, you'll notice that the underwater samples you're supposed to collect all shine a brilliant white against the murky colors of the deep. It plays with lighting a lot, making for a unique and scary environment. There are elements underwater that saps energy from you, and when this happens, your light fades. This combination gives the game an advantage of hiding all kinds of dangers, making game play even more thrilling.
Final Thoughts: The game's overall difficulty stole the show. It's the type of title where you will feel compelled to proceed, especially if you repeat the levels and get the hang of what was coming. Along with the beautiful visuals, the occasional and often amusing in-game dialogue, and that unsettling radar sound, you'll become immersed in the world of Anoxemia quite readily – just don't forget to breathe.