This week, Sam took a look at the first issue of the latest BOOM! Studios limited series, Coady and the Creepies, while Kylee looked at the first issue of the American Gods adaptation from Dark Horse Comics and Renee read the latest issue of Ms. Marvel from Marvel Comics!
Want to hear more about what we thought about these issues? Read on – and let us know what you thought in the comments below.


Sam's Reads
Coady and the Creepies #1 (of 4)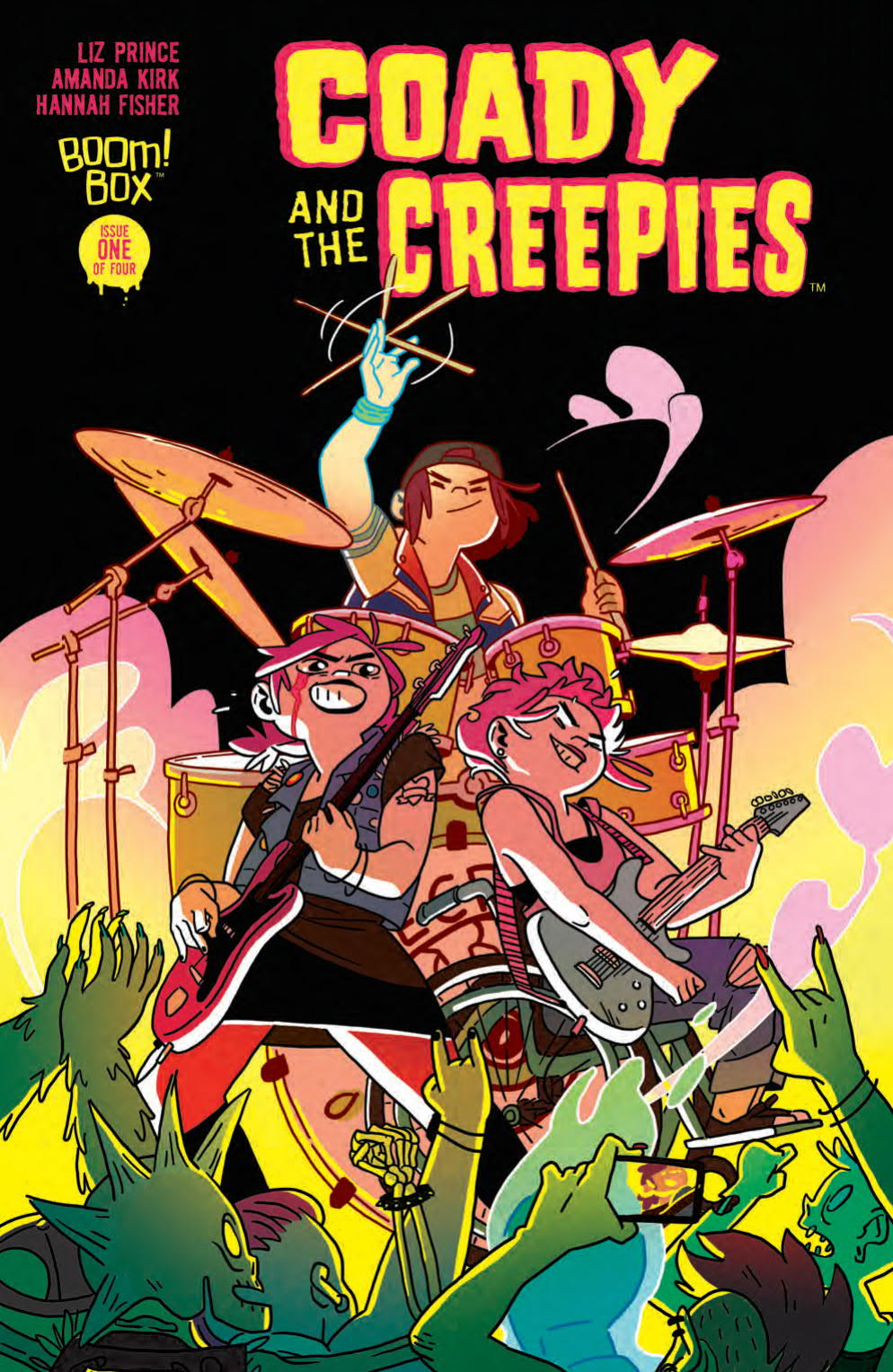 Author: Liz Prince
Artist: Amanda Kirk
Publisher: BOOM! Box
Source: BOOM! Studios DRC
★★★☆☆
A comic book about sisterly love, music, and ghosts? Sign me up. I'm already hooked. Seriously, I saw an ad for this series in the back of one of my other BOOM! Studios regular pulls and fell in love with it before I even knew much about it. I am so glad that this first issue didn't disappoint.
The titular Coady is one of a set of triplet sisters who are all members of a punk rock band called The Creepies. Within the first couple of pages tragedy strikes. The band is involved in a serious accident leading to the death of one of their friends. While Coady appears unharmed, her sister Corey is left with a large facial scar and Criss is confined to a wheelchair. Still, the show must go on and when the series picks back up the girls are back on the road with their new manager, Carlos, on a mission to collect enamel pins from all the famous punk rock venues across the county – something no band has ever accomplished before.
This issue does a really good job of introducing the characters and it doesn't hesitate to jump right into things. Criss's obsession with ghosts helps to set the stage for more paranormal things to start happening. She has a book filled with ghost stories from around the country and as the girls discover the hard way – ghosts are very, very real. It's something that Coady already knows – and we discover how and why in the first issue. (SPOILER ALERT: She's a ghost and didn't actually survive the wreck at the beginning of the issue.)
I'm in love with this book. Amanda Kirk's artwork is phenomenal and it fits the book perfectly. It's cute and quirky – and the colorist really brings it all together with her blend of bright, vibrant colors. The story is great and I love the all-female punk rock band at the center of all of it. Even more so, I love that they are all sisters. I can see some very heartbreaking, sisterly moments in the future – especially when Corey and Criss discover Coady's big secret. It's an awesome all-ages book that everyone who loves bright, fun, and possibly spooky books should check out!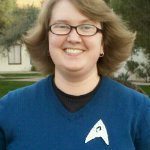 Sam Wildman is a co-founder and co-editor at Nerdophiles. She likes the Internet way too much to ever even think about living off the grid.


Kylee's Reads
American Gods #1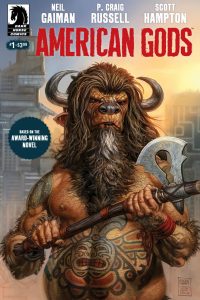 Author: Neil Gaiman, P. Craig Russell
Artist: Scott Hampton
Publisher: Dark Horse Comics
Source: Dark Horse DRC
★★★☆☆
Fans of American Gods are having a stellar year, with the show adaptation finally being picked up by Starz and set to premiere April 30 – and helmed by the beloved Bryan Fuller – and now Dark Horse is giving us a 27 issue three-arc adaptation of the novel in comic book format.
American Gods: Shadows is the first arc, in which the first issue follows Shadow Moon through the last of his prison sentence and some heartbreaking news. For anyone who has read the novel, this introduction follows beat-for-beat the first chapter of the book, with lines lifted directly from the page or modified just slightly to fit speech bubbles by P. Craig Russell. There are no new surprises or differing points of view that might have given fans a different experience with the familiar story, which in itself is a bit of a let-down.


Kylee Sills is an associate editor at Nerdophiles. She thinks anyone who only has one favorite American Gods #1 cover is a liar (that ECCC variant). Follow her on Twitter @kyleewho.


Renee's Reads
Ms. Marvel #16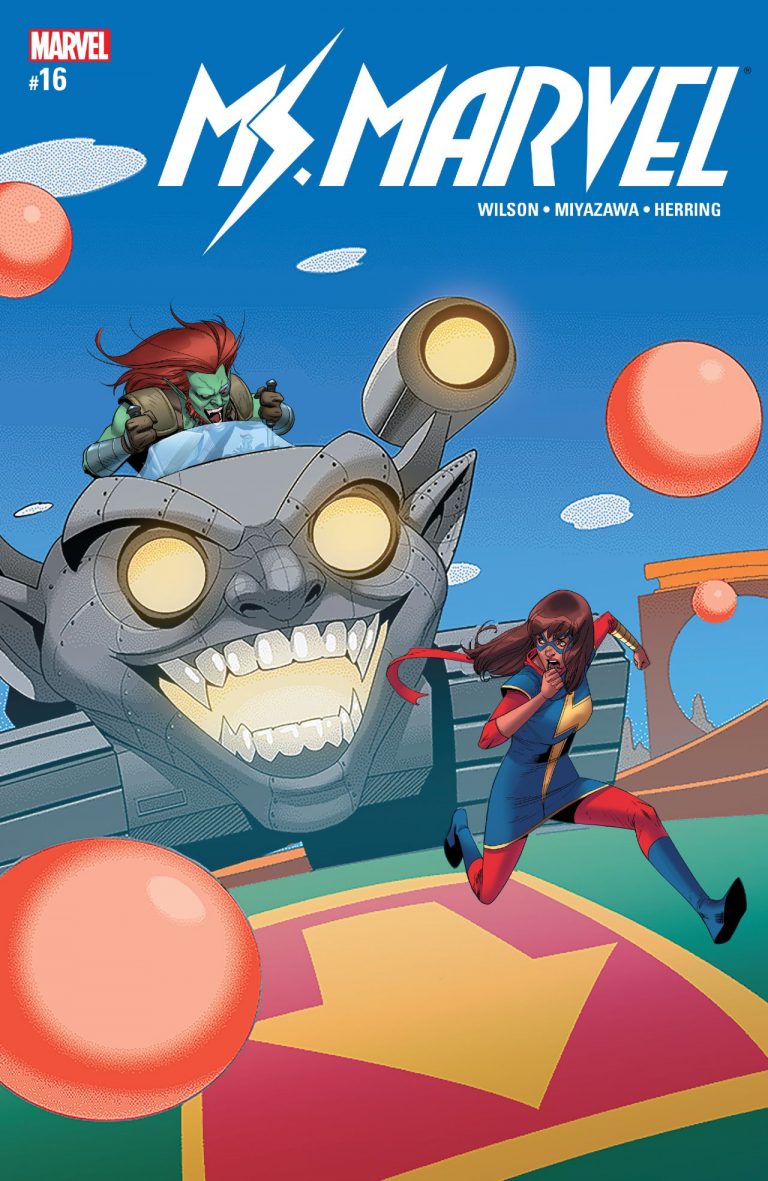 Author: G. Willow Wilson
Artist: Takeshi Miyagawa
Publisher: Marvel Comics
★★★★☆
The issue opens with a computer hacker developing a program that becomes self-sufficient and learns from other people. Flash forward to the Goblin threatening to reveal that Zoe is in love with Nakia, and if Ms. Marvel doesn't help him break into the S.H.I.E.L.D. Headquarters, he would reveal that to everyone.
Initially, Ms. Marvel is willing to break into S.H.I.E.L.D to save her friends but is unable to do so. Instead, she goes to Zoe and explains the situation. The writers touch on sexuality very well during this moment with Zoe, who says that she will tell Nakia how she feels, even though she knows that Nakia may not feel the same way, and they also acknowledge that Zoe is being forced to come out in less than ideal terms.
Zoe does tell Nakia her feelings, which is brave in a different kind of way, and though Nakia did not reciprocate her feelings, she responded perfectly to Zoe by telling her, "I am in awe of you… It's going to be okay, we're going to make it."
Ms.Marvel realizes that the Goblin can figure out where she is and respond to her based on cell location and even calls Bruno for help. Bruno is still upset with Ms. Marvel and expresses as much to her, but she sends him about the computer virus anyways. Bruno offers some advice about the virus, and Ms. Marvel figures out that the Goblin is learning from how nasty people are to one another on the internet. Ms. Marvel ends the phone call with Bruno by being nice to him, after realizing that she can change the Goblin by changing the way she acts to people.
This issue of Ms. Marvel addressed how bravery doesn't always come in the form of jumping into danger, as well as promoting hope and kindness. Even though the Goblin is cruel and evil, as he attempts to blackmail Ms. Marvel into breaking into S.H.I.E.L.D, Ms. Marvel is still able to retain the moral high ground. One of the many things that I love about Ms. Marvel #16 are the themes of friendship and that there is still kindness in an otherwise cruel and at times immoral world.


Renee Marriott is a staff writer at Nerdophiles.