Once hugely popular for self-expression, the enamel pin is coming back into style for anyone who wants a relatively inexpensive and unique way to showcase their pop culture influences. From convention exclusives to indie artists on Etsy, there is bound to be a pin for the nerd in your life!
Check out some of our picks for favorite pins and places to shop this holiday season.
Disney Pin Traders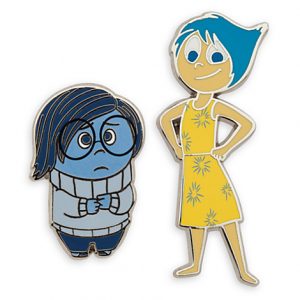 If you're looking for any Disney franchise (like Star Wars and Marvel) pins, look no further than the behemoth itself. This pastime at the park, trading pins with cast members, is the first step down the rabbit hole of pin collecting and makes for an easy starter to anyone who is looking for pins to trade or simply ones to show off every day.
For locals to Orlando, Florida, there's a Disney Pin Traders in Disney Springs that has more pins than imaginable. If you're not local, you can alway shop online. My experience has been that the online offerings vary, so feel free to check every so often to see if new pins have been put online.
Some of our favorite pins include: this X-Wing Pilot pin (I own it and it's heavy duty and fantastic quality), this Disney Cats set, and this Tsum Tsum randomly selected set of five pins.
Pin Subscription Boxes
Give the gift that keeps on giving with a subscription box for as many or as few months as you choose!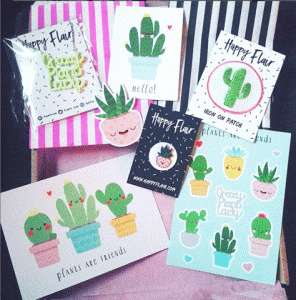 Bratbox has one such subscription service that offers three different plans that vary from one single pin to up to three pins (or two pins and a patch) every month for very reasonable prices.
For UK shoppers, Happy Flair is another site that offers a pin subscription service, with options for just the pin or "Full Flair" that includes a pin, patch, stickers, and other surprises. You can see past Full Flair boxes on the Happy Flair site right now.
And while pins aren't the primary aim of Funko subscription boxes, each one of the Marvel Collector Corps, Smuggler's Bounty, and Legion of Collectors subscription boxes come with an exclusive pin.
Etsy Shops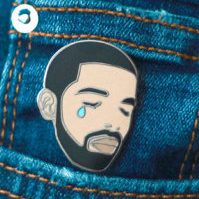 Search 'enamel pin' on Etsy and you're guaranteed to find a pin for virtually anyone on your list. As with any Etsy purchase, we'll encourage you to be mindful of the amount of sales a shop has and the reviews before buying.
To dip into the enamel pins on Etsy, we've scoured the shops and picked out a few of our favorites to showcase just what can be found on the website. thefoundretail has a large assortment of pins, including pop culture references and people. Our favorite find is the Eleven pin from Stranger Things. Goellnerd offers primarily Steven Universe inspired pins, which are absolutely gorgeous, but there is also a hilarious winking Lucille Bluth pin.
Another U. S. based shop that offers a lot of pins of people, as well as pop culture references, is Heartificial. My favorite find from this shop is this Bring it On word bubble pin. For Pokemon fans, The Pin Shoppe offers a few favorites, as well as some pop culture mash-ups. This pin of Pikachu dressed in a Stitch hoodie is adorable.
For gifters posted outside of the United States, we've got you covered too. I'm obsessed with The Pin Queen, AmyBlueIllustration, based in Australia and this Beyonce pin should explain everything. PunkyPins is based in the UK, with almost 100 enamel pins to pick from. My favorite from the shop? This subtle X-Files pin. Heavily Studio Ghibli inspired, Hannah Hitchman Illustration has some pretty enamel pins for fans to choose from. The stand-out pick from this shop is the Calcifer and Soot Sprite pin set.
Other Places to Find Pins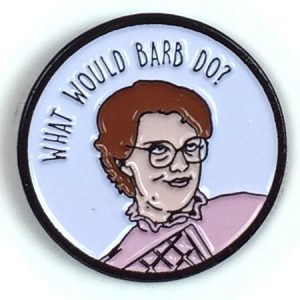 Have you picked up any enamel pins as presents or for stocking stuffers this season? Let us know in the comments what you picked up and where you grabbed it from! We're always on the look-out for awesome new pins!