Call of Duty came to San Diego Comic Con for the first time in 2015, bringing Black Ops III and a panel with the director and lead writer of the highly-anticipated Zombies mode. Outside of the convention, they brought the off-site event Call of Duty Black Ops III: Zombies Escape the Room Challenge to promote the game.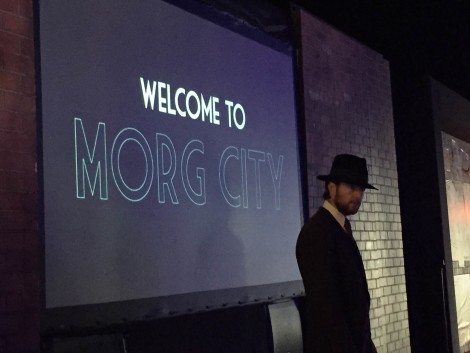 Free to the public, those with and without badges, the challenge started with a lengthy introduction to the setting of the game. Utilizing a speakeasy setting, groups were split into two based on what you were given – a matchbook or a tarot card – upon entering. This determined the room you entered. We at Nerdophiles got matchbooks and proceeded into a dark room with our group.
Once entering, everyone found a comfy place to sit down before the doors were closed. It was the set up for a show, but suddenly a voiceover began narrating the dire situation and giving out clues to escape. It was a group effort to solve the puzzle, making for a bit of a traffic jam here and there, and also for a relatively quick solution. From finding the magnifying glass and putting the liquor bottles into a specific order to unlock a safe, our group worked together to solve the puzzle. However, the introduction took almost as long as being in the room itself when all was said and done.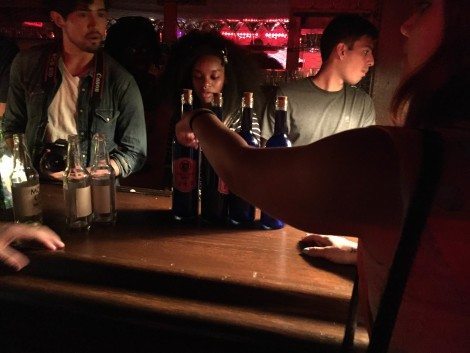 But even though the experience was quick, it was a fun and easy way to hype up the next installment of Call of Duty and the new Zombies mode. There were less zombies than I was expecting though. We had to board up a door where they were groaning and reaching through – better than the jump scares some of my friends were trying to convince me would occur, but a bit of a letdown after the hype up of zombies!!!
Once the group solved the puzzle and could exit the room, we were able to take a photo-op of us running from zombies, and received a small swag bag for our efforts.
Check out these trailers from Call of Duty and tell us if you're excited to play the game!