The family business just gained a new employee.
Supernatural will return tonight on The CW, and the Winchester brothers will kick off season 12 with their mom firmly in tow. Before we dive into the premiere, however, let's take a look back at season 11 and the key moments that will shape the 2016-2017 season.
The Road So Far…
Can't remember how Mary (Samantha Smith) returned, what Lucifer's up to, or who kidnapped Sam (Jared Padalecki)? Don't worry; our Supernatural catch up will have you prepped and ready to go.
The Darkness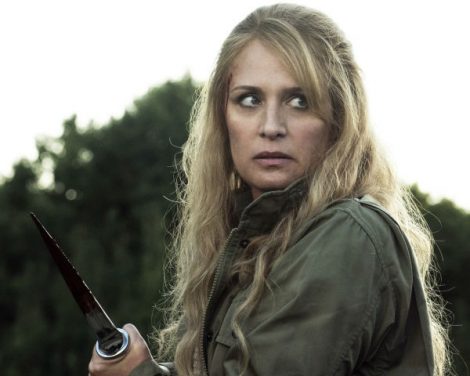 Amara (Emily Swallow). God's sister. Eater of Souls. We called the Darkness every name in the book last season, but, when push came to shove, she really just turned out to be one misunderstood deity. Unleashed upon the earth as Sam and Dean (Jensen Ackles) broke the Mark of Cain, Amara visited untold destruction upon our little world. In the end, however, she ascended to the celestial plane with her big bro, leaving the Winchesters a little thank you gift in the form of their long-dead mother.
Dean's (Alleged) Death
Dean Winchester's sacrifice card is well worn and frayed around the edges, as are Sam's and Castiel's (Misha Collins). Team Free Will keeps that particular heart-wrenching plot twist in their back pockets at all times, but, in an interesting turn of events, no one actually landed on the chopping block in the season finale. Sam, however, doesn't know this. As far as the younger Winchester is concerned, he sent his brother to his death in "Alpha and Omega."
Between Mary's resurrection and Dean's continued existence, Sam will be in for one heck of a reunion come episode 2.
The British Men of Letters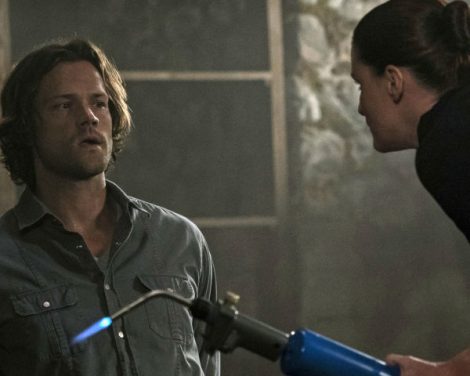 Sam Winchester ended season 11 with a horrible, no good, very bad day, and the poor hunter's luck will only dwindle as the premiere begins. Shot and captured by Lady Toni Bevell (Elizabeth Blackmore) in the final moments of the finale, Padalecki's character will learn the hard way that the British Men of Letters never suffered the same bloody fate as their American counterparts. It's safe to say the two chapters will get off on the wrong foot, and, as you can see from the preview below, torture will definitely be involved.
Lucifer
The Prince of Darkness is out in the world once more. Amara blasted the devil out of Castiel in "We Happy Few," allowing Crowley (Mark Sheppard) and Co. to lose track of the sinister angel. While Luci tries on a few new meat suits, Cas and Crowley will form an unlikely alliance to take him down.
Are you ready for "Keep Calm and Carry On"? Catch Supernatural tonight at 9 p.m. ET on The CW.