Synopsis of 1×04: Wynonna and Dolls try to stop an invisible assailant killing Purgatory residents.
Rating: ?????
After the bomb that Doc dropped on Wynonna, it's satisfying to see them jump right back into that cliff hanger this week as Wynonna tests Doc on whether or not he's telling the truth. The reason why Doc is still alive and kicking is kind of played out throughout the episode, with Doc touching on his relationships with Wyatt in the flashbacks. Despite what he says to Wynonna in the beginning of the episode, he easily reveals that he and Wyatt parted on bad terms and that's been one of the biggest regrets he's had.
Doc plays an interesting foil off of Wynonna. Every time we learn something new about him, his status as an Old West hero and lawman seems to become murkier and murkier. Even though there's no doubt that he's looking out for Wynonna, Doc's track record is marred by some of the more questionable things he's done in the past. None of that stops him from having that great scene in the beginning of showing off his sharp shooting skills to Wynonna to prove himself.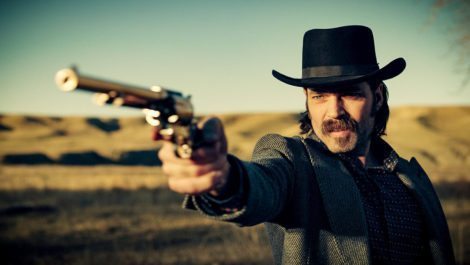 The revenant of the week brings the team together as an invisible assailant is going around killing people and writing creepy messages on mirrors. The revenant, who feeds off of people's guilt, is also one of the seven and a barber named August Hamilton. Interestingly enough, he wasn't actually killed by Wyatt Earp with a gun, Wyatt forced Augie to testify in a trial because being a barber allowed him to hear other people's gossip and sins. This was essentially signing his death certificate, since August was dragged into a lake and drowned as a result, but it looks like the person who took that job was actually Doc.
It's a little unclear as to what exactly makes a revenant, though I guess since there are seventy-seven, they can really just throw in anyone that Wyatt Earp has slighted or been associated with killing.
Really, August just serves as a good character to help expand the plot. After he appears to a person they have 48 hours to repent their sins and be forgiven, or else they are killed. Most of the victims actually have a direct tie to Wynonna and her past http://www.montauk-monster.com/pharmacy/zithromax life here in Purgatory. "The Blade" offers a look into Wynonna's delinquent past and shows more than just the woman we know now. When Augie appears to Wynonna, she's forced to confront some of the bad things she's done in the past.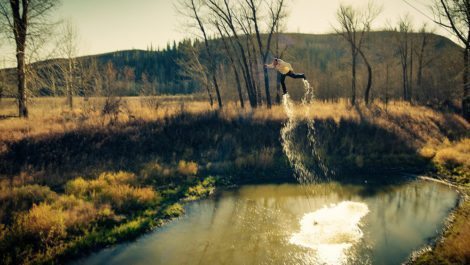 But it takes more than a sorry from an ex-boyfriend to hit at the core of who she feels she's truly wronged. We've been dancing around Waverly and Wynonna's relationship for the past few episodes. Despite being close, the sisters have a lot of problems to work through, and despite the fact that Waverly is better prepared to be the heir, she has to stand on the sidelines to Wynonna.
It takes more than defeating a revenant to solve the problems between the Earp sisters, but it does prompt Wynonna to talk to Waverly about it. After facing August and sending him back to hell, and being told by Doc not to live with regrets, it seems like the sisters are starting to mend the fences between the two of them.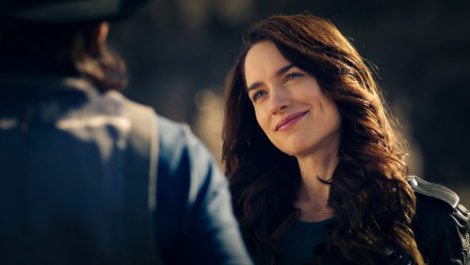 This week we also saw a different side to Dolls, and I'm not just talking about his scary laugh while interrogating Doc. His character is more or less shrouded in mystery, with very little to go off of. There is a lot of potential for an interesting backstory with Dolls, since this is definitely not his first rodeo. He easily deduces that Doc is Doc Holliday, he knows his way around the occult, and he seems to have a lot more ghosts in his past than he's letting on. I can't wait to see more of Dolls' past in the future episodes, since all these hints at his past seem to really help define who he is today.
Seeing the team finally get together, and work together, is what makes this episode so great. The development of the characters is only further highlighted by the fact that the characters are figuring it out with one another rather than on their own. The cast clearly has a good chemistry with one another, and utilizing that chemistry in their scenes together helps color the story and adds to the dynamic of the team.