It's been three years since we last been to Pawnee.
Ok, not really, but for the characters we have come to know and love over the past six seasons there has been a three year jump in time. With the seventh, and final, season premiering on January 13th, let's take a look back on season 6 to get refreshed before the premiere!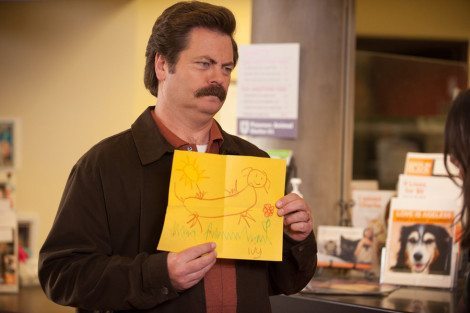 The season started off with a ton of new adventures for the team- namely the reveal that Diane was pregnant and Ron (Nick Offerman) was going to be a father. After proposing and getting married on the fourth floor essentially right after the proposal, the two prepare for their child, and Ron continues to be his government loathing self. Midway through the season Diane gives birth to a bouncing baby boy named John, and Ron immediately begins teaching him the ways of being a man– my favorite scene being when Ron begins to renovate the entire third floor the first day he brings his son into work.
But John wasn't the only baby to be introduced to the group! Ann (Rashida Jones) and Chris (Rob Lowe) discovered that they themselves were also expecting a baby and make the decision that it's time to leave Pawnee and make a new home for the two of them. Fans were heartbroken to hear that Leslie was losing her best friend, but the tears came back when Leslie goes to meet Oliver, their baby boy.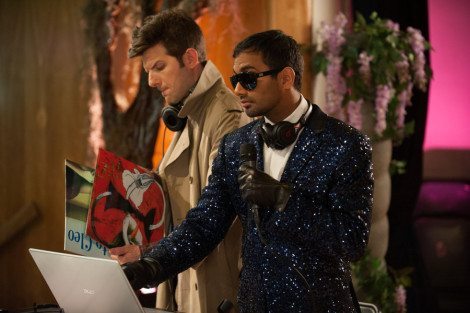 Babies weren't the only things growing up this season– perpetual fan favorites such as Tom Haverford (Aziz Ansari), April Ludgate (Aubrey Plaza), and Andy Dwyer (Starlord) find themselves having to make adult decisions in their lives. Tom Haverford still believes that "Rent-A-Swag" is a golden idea, until he finds out that Jean-Ralphio's father is his main competition, causing him to sell his brainchild.
He finds himself focusing on his work for once, playing an immense role in helping introduce fluoride into Pawnee's water (quite possibly the most involved he's been in his actual job) and helping plan the Unity Concert once Eagleton is absorbed by Pawnee. He still maintains his dreams of grandeur though and he finally catches a break once he opens his restaurant on the night of the concert and gains a huge investor.
April and Andy have to face the problems that anyone in a long distance relationship do though. Andy is still in London working for Sweetum's charity, but he still misses April with all his heart. When he comes to visit she convinces him that what he's doing is important and that she'll support him no matter what he does.
Reaffirming their love for each other and their commitment, he finishes his job in London before returning to Pawnee and finding out the deep secret of Ron Swanson, convincing him to perform at the Unity Concert under his stage name, Duke Silver. April continues her work as the Deputy Director of Animal Control, and learns to stand up for herself and how to be an effective manager.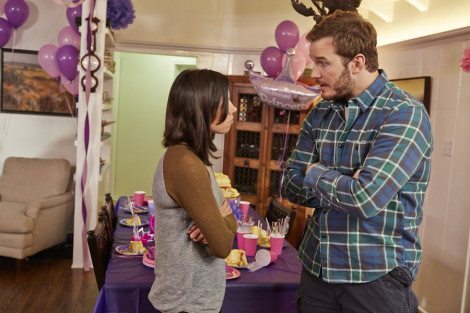 But of course, this show is still about Leslie Knope (Amy Poehler) and her dreams of being the next Hilary Clinton. Leslie faces her own series of trials over the season, mainly over the absorption of Eagleton by Pawnee. After performing an amazing filibuster which won them the voting rights of the citizens of Eagleton, she finds herself the subject of a recall vote- one that she loses and finds herself replaced with.
While life seemed to be moving along for everyone else, Leslie herself had to make some incredibly important decisions. Throughout the season, she finds herself debating whether or not to accept the job offer she had been given to move to Chicago and work for the National Parks Service. Ben Wyatt (Adam Scott) still remains by her side and tries to convince her to take the job and that he'd go anywhere with her, but he's facing his own internal dilemma himself.
He wants a family- and he wants it bad. When he finally gains the courage to tell Leslie that he's ready to start a family, she has a surprise for him. She's pregnant.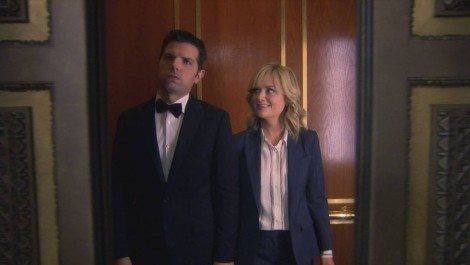 Even more surprising? They're expecting triplets.
Leslie accepts the job under one condition- that they can stay in Pawnee. Flash forward three years and there they are on the shiny third floor with two sons and a daughter to call their own.
So what are you expecting from the final season? I know I can't wait to find out what the triplets' names are, and just what exactly had happened over the past three years.
"Parks and Recreation" premieres on Tuesday, January 13th on NBC at 8 PM and will air 2 episodes a week back to back until the series finale on February 24th.