This week we reviewed two first issues: Jonesy from BOOM! Studios, which Sam enjoyed on the timely Valentine's holiday, and Imposter, from indie comics publisher 21 Pulp.
Also from BOOM! Studios, Sam reviewed Lantern City from BOOM! Studios, while Kylee read Last Sons of America. From Dark Horse, Kylee also read the always haunting Harrow County, and she continued her coverage of Gutter Magic from Comics Experience.
Two series' came to a conclusion this week, Zodiac Starforce from Dark Horse, and Arcadia from BOOM! Studios.
Check out all of our reviews below and let us know what you're reading in the comments!


Sam's Reads
Lantern City #10 (of 12)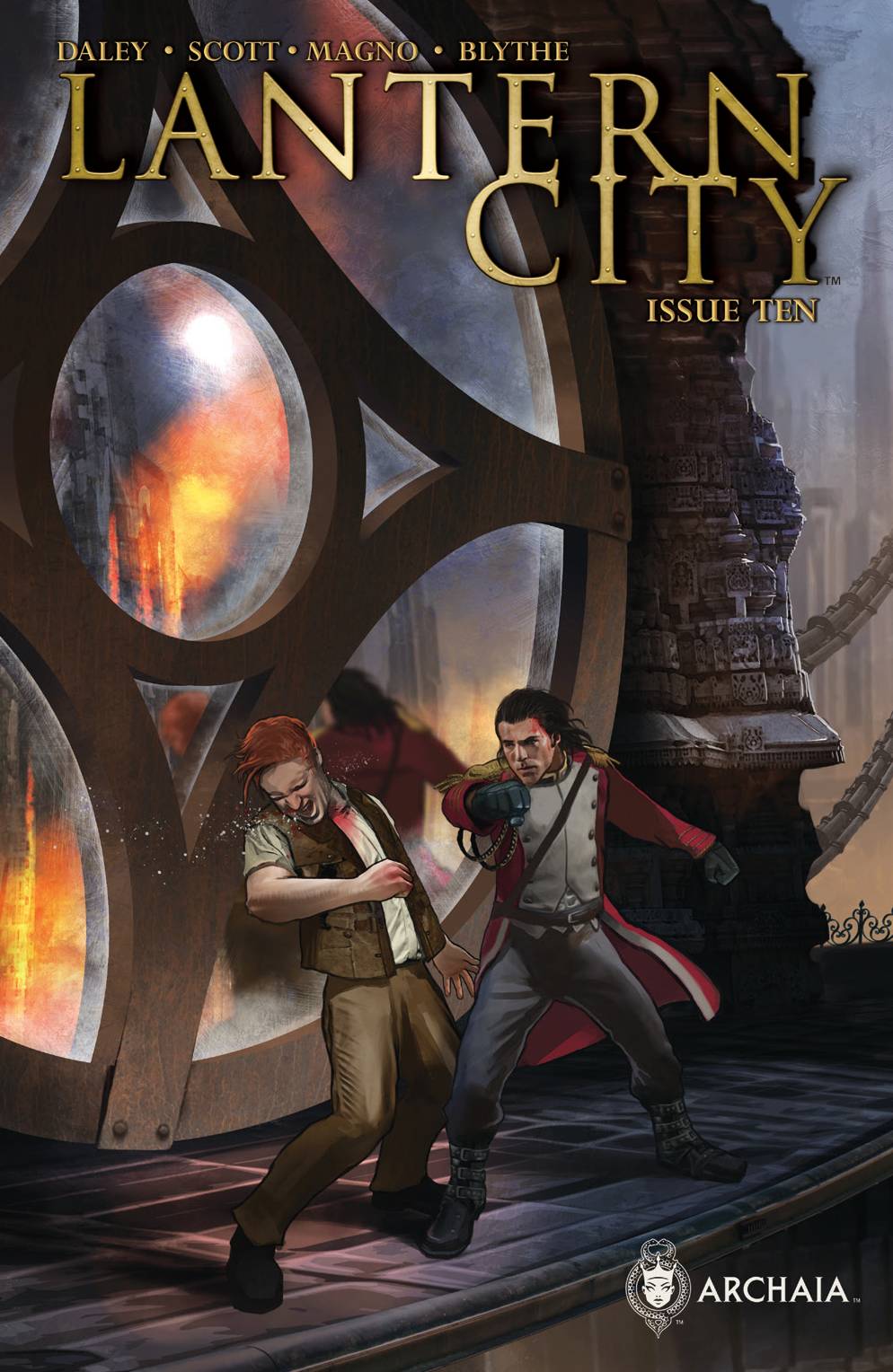 Author: Matthew Daley & Mairghread Scott
Artist: Carlos Magno
Publisher: Archaia
Source: BOOM! Studios DRC
★★★☆☆
All right, so, Lantern City is basically screwed. Pont's men are on the offensive and though they may not have attacked Grey Towers yet it's coming – and soon. Meanwhile Killian's got the Fortache headed for the city to hopefully put down the rebellion with their shitty weapons (and hopefully to die in the process). Sander's not buying any of it. Killian keeps toasting himself and how smart he is and literally dining in while the city falls apart. He wants to play the hero. But Sander is done with these games.
After making sure Terna, Jom (who he really has come to think of as his own son), and Killian's wife, along with some of the council members, are taken to safety, he starts off on a new plan. He goes to find Lizel and tells her what Killian is doing. Sander has a new plan: arm the Fortache well and lead them against not just Pont, but Killian as well. She's not necessarily on board at first but it doesn't take her too long to realize that this may be their best chance. After a minor squabble with her father, Killian leads them to an armory and breaks it wide open.
It's about time that Sander takes some real initiative. I know he didn't count on Killian being as crazy as he turned out to be but still. He's a good man who knows the city needs to be saved. It's nice to see him actually doing that instead of playing the lackey. The series feels like it's coming to an epic finale. It has been great so far and we've got two more issues left. There's a lot of story to be resolved still but I think that the writers can pull it off.
Jonesy #1 (of 4)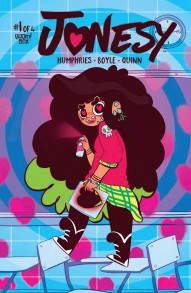 Author: Sam Humphries
Artist: Caitlin Rose Boyle
Publisher: BOOM! Studios
Source: BOOM! Studios DRC
★★★★☆
Think you had a rough Valentine's Day? Just be glad you're not Jonesy, the titular character in BOOM! Box's latest mini-series. Her Valentine's Day goes from bad to worse to learning experience in pretty short order.
But we're getting ahead of ourselves.
From writer Sam Humphries and relative newcomer illustrator Caitlin Rose Boyle comes Jonesy, an enjoyable (and adorable) new series that's perfect for the misfits among us. Currently pegged as a four-issue miniseries, Jonesy follows the adventures of the titular Jonesy – a high school misfit who probably reminds a lot of us of ourselves at her age.
Interested? Read our full review of Jonesy #1!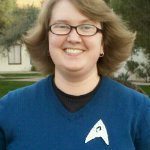 Sam Wildman  is a co-founder and co-editor at Nerdophiles. She'd probably have been friends with Jonesy in high school. She'd totally have written for her trash zine. Follow her on twitter @samaside.


Kylee's Reads
Imposter #1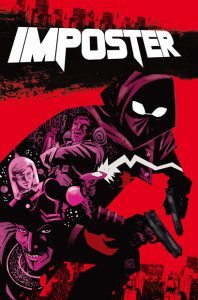 Author: James Patrick
Artist: Martin Szymanski
Publisher: 21 Pulp
Source: Publisher
★★★★☆
The first issue of Imposter is action-packed, offering a unique twist on superhero identities that opens up the series to a lot of fascinating possibilities in future issues. When Detective Hale Barker learns a life-changing secret on the tail end of a crisis situation, readers have yet to see if he will be able to rise to the occasion. Earth may be doomed if he can't.
Gutter Magic #2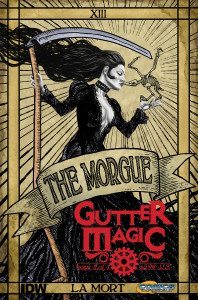 Author: Rich Douek
Artist: Brett Barkley
Publisher: Comics Experience
Source: Author
★★★☆☆
Despite their best efforts to avoid confrontation at the end of the last issue, Cinder and Blacktooth are forced into an interesting stand-off with Shiver, a mysterious woman working for The Morgue. She's after Cinder – dead or alive – and there's an exchange that hints at how magic can affect life and death before Cinder takes aim and they escape… somehow? Cinder and Blacktooth were standing in the ruined booth of their friend (acquaintance?) Foulroot, who holds off the entire group while they make their escape.
The scene change is jarring, but the one that follows with the funeral director continues the themes of life and death this issue. It's a bit bumpy to see Cinder deny someone living 100 years after he shot a girl in the forehead and she sprang right back up, but beyond that the writing smooths out as the issue progresses.
A trip to Cinder's cousin, in the middle of a get-together, presents Cinder with the opportunity to help someone beyond himself – though whether he decides to out of the kindness of his heart or for the right price will have to be answered in the next issue. The world of Gutter Magic continues to expand this issue, while readers get a more narrow scope of what drives Cinder in his selfish quest for magic and how it affects those around him.
Harrow County #9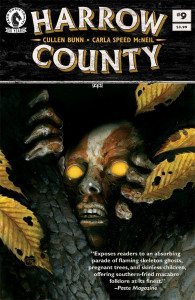 Author: Cullen Bunn
Artist: Carla Speed McNeil
Publisher: Dark Horse
Source: Dark Horse DRC
★★★★☆
Carla Speed McNeil joins Harrow County this issue, putting her artistic spin on the haunting gothic fairy tale. She steps into the role flawlessly for Tyler Crook (who can still be seen in the Tales From Harrow County at the end of the issue and in the lettering), bringing an ominous feel and emotive character work that showcases sympathy for the mostly side-lined skinless boy. While something of a confidante and protector of Emmy up until this point, we didn't know anything more about him than Emmy until now.
When a mysterious drifter comes to town, the skinless boy's muscle and bones collects its… skin from Emmy and makes his acquaintance around the fire. If you're not familiar with the five-dollar word psychopomp, it'll make sense by the end of the issue. What follows is a heart-wrenching look and reminder that the skinless boy is still very much a boy. This calm, side-story was a nice breather issue to remind readers of the talent behind this horror series and why it's one of the best on-going series out right now.
Zodiac Starforce #4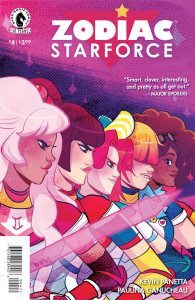 Author: Kevin Panetta
Artist: Paulina Ganucheau
Publisher: Dark Horse
Source: Dark Horse DRC
★★★★☆
All of the loose ends get wrapped up in the jam-packed final issue of (the first miniseries of?) Zodiac Starforce. What started off as a strong new Magical Girl offering settled into a bright, fun story that fell prey to the obvious tropes and ended somewhat predictably, but it was still worth reading for the enjoyable ride. Paulina Ganucheau's art made the characters and the various worlds pop throughout the series. Even the confrontation between a "dead" Emma and Cimmeria had a tempting whimsy about it that matched well to Emma's turmoil.
While she was separated from the team, the rest of them were dealing with Diana and her mean-girl group – including a turned Lily – but when they all managed to reunite, that's when the real magic happened. An epic battle that showcased their friendship and the power of working together, as well as the pitfalls of selfishness, occurred and a new member of the Zodiac emerged (shout-out Libras!).
Once the dust settled, it was made clear that any of the problems that broke up the team originally were solved and it's back to normal high school shenanigans – with the occasional Starforce battle of course. An epilogue hints at other Zodiacs not seen – including a male Leo and Cancer – that has me ready for the next arc. Zodiac Starforce was an easy, entertaining read that I wish had been around in my awkward middle school days, which doesn't detract at all from how much I enjoy it in my mid-twenties.
Last Sons of America #3
Author: Phillip Kennedy Johson
Artist: Matthew Dow Smith
Publisher: BOOM! Studios
Source: BOOM! Studios DRC
★★★☆☆
After two issues of following the Carver brothers, with mostly hints at the larger world they inhabit, this issue really pulls back the curtain on some of the politics of the world. While Julian is left awaiting his fate at the hands of mobsters and crooked cops, Jackie is still desperately trying to protect the child who could potentially turn everything known on its head.
In pursuit of that goal, Jackie takes Don Carlo's daughter to The Merc, a sprawling, horrific market where children are bought and sold and haggled for like garage sale goods. It's a startling look at what happens when children become the hot commodity and the creative team of Matthew Dow Smith and Doug Garbark do excellent work portraying this dark setting with dark lines and plenty of shadows.
I'm not quite sure how Johnson plans to pull all of this new information together, especially given there is only one issue left to do so, between the glimpse at the world and the twist at the end of this issue that reveals another localized complication. This structure gives readers a sense of the chaos and I'm eagerly awaiting the last installment to see what happens.
Arcadia #8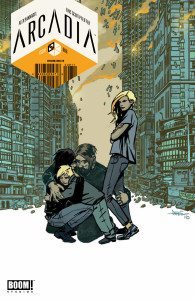 Author: Alex Paknadel
Artist: Eric Scott Pfeiffer
Publisher: BOOM! Studios
Source: BOOM! Studios DRC
★★★★★
The final issue of Arcadia is a bittersweet gut-punch that brings some closure to the world created by Alex Paknadel and Eric Scott Pfeiffer. I say some because, like any good sci-fi, a million questions remain and there is room to explore any number of rabbit holes left undisturbed by the eight issue run. Also, it's just a selfish wish; I would really like to see more of Arcadia in the future.
While Binetti clings to his ideals against the onslaught of Sybil, the two Lees go about setting up an exit strategy for the rest of Arcadia. Except plans like this never go off without a hitch and adjustments have to be made on the fly. Both scenes have intensely humanizing moments of fear and frustration that showcase two separate sides essentially fighting for the same thing: survival. Binetti goes about it with brute force while Lee Garner's family makes difficult decisions of sacrifice.
In the end, readers see the aftermath of their choices and Paknadel's writing shines as it brings the series to a close. The cure, the entire purpose of Arcadia, is presented with no more flourish than any other piece of information. It's a hollow victory for our characters at the end of the day, but exactly what was wanted all along, regardless of the costs, and that maybe says more about the dynamics of this world that Paknadel built than anything else.
If you still haven't picked up Arcadia (for whatever reason), I can definitively say it's worth it now that I've ridden the rollercoaster to the end. For fans of sci-fi, this is going to be one of the comic series' that will be referenced among the best of the last few years (and probably the next few at the very least). The exploration of virtual reality and the world-building efforts brought forth through the lens of what ultimately might be one giant family drama leaves a lot of interesting things to ponder when the book is closed.


Kylee Sills is an associate editor at Nerdophiles. The more she thinks about Arcadia, the more she finds to like about it. Follow her on Twitter @kyleewho.