With Valentine's Day coming up, it is hard to be single. The 14th is often termed "Singles Awareness Day" for all of us out there who do not have a sweetheart to spend the holiday with. Yet ever since I laid eyes on Parks and Recreation, this time of year has been all the sweeter. With the introduction of Galentine's Day, a holiday made famous by Leslie Knope out of her exuberant desire to celebrate her friendships, this time of year took on a completely different meaning.
What is Galentine's Day? It isn't a Valentine's Day alternative. Rather, it is a completely unique holiday that occurs every February 13th, right before that fateful couples related day. Of course it is not a holiday you'll find printed into a calendar in small font, but it still lives on nonetheless in the hearts and actions of women everywhere. It is a day all about celebrating female friendships, and is a holiday that should be carried out all year.
In the traditional Leslie Knope fashion, Galentine's Day is typically a brunch (waffles are practically mandatory). All her female friends – not just the ones she's closest to – are invited. It doesn't matter if they are workplace acquaintances, her mother, or her best friends. Any lady she interacted with qualified to partake in Galentine's Day, and what a holiday Leslie made it out to be. Marked by good food, good friends, games, and out of this world customized gifts, it is a dream holiday for any woman. It is also a great excuse to round up the lady friends and take a break from the world to enjoy each other's company.
How should you celebrate Galentine's Day? You could be traditional and follow the outline above, or you can shake up it. There are just a few key components to keep in mind: friends, food, and love. Any combination of those will honor the spirit of Galentine's Day. You can't really go wrong, but just in case you are looking for ideas, we've got a few of them for you.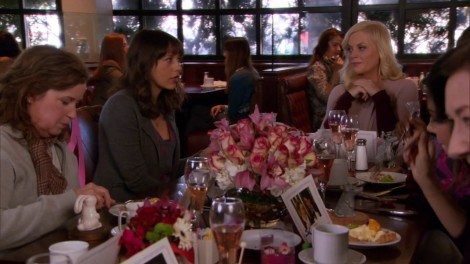 Go somewhere fun!
The nice thing about holidays is that they give us an excuse to go do something we would not normally do. Sometimes, that means gathering everyone up for a midday brunch when you all haven't been in a room together in a while. Other times, it means getting together for paintball, going for a hike, or checking out one of the many new team building escape rooms. Maybe you would like to go get your nails done, or catch a movie. Regardless of what you choose, the point is to get out, get active, and do something fun.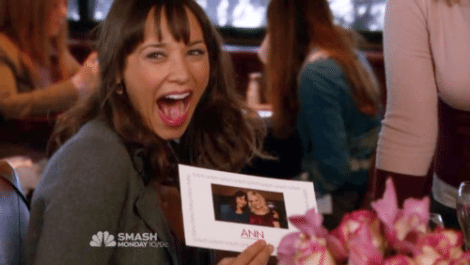 Consider your gift options!
Now, Galentine's Day is not about the gifts. Ladies can get together and celebrate each other without gifts being mandatory. However, I'd be remiss if I didn't toss in a few of my own tips on what you could put together for your gals. Of course there are the more traditional ideas that mimic the romantic gestures of Valentine's Day, like chocolate, flowers, and jewelry. Yet in the Leslie Knope tradition, I propose taking some time to make something. In the age of Pinterest, Etsy, and the internet as whole it is easy to find cute and simple craft projects that will touch your friends. I've gathered a few of my favorite ones below.
Get something sweet!
If you're like me, you have probably been trying to live up to the expectations of the New Year in terms of health. I get it. Going to the gym, getting out more, eating better… but if there's one thing you should do this Galentine's Day it is treat yourself and your friends to… treats!
Bake some cupcakes and have a decorating party. Go check out the closest frozen yogurt place (that's healthy, right?). Order dessert at your restaurant of choice and share! There are a number of possibilities, and all of them are downright delicious. Round out your Galentine's Day with a sweet treat. You won't regret it.
I'm grateful to the cast and creators of Parks and Recreation for creating such a great, entertaining, and endearing show. Naturally, I still miss it dearly, and going on about Galentine's Day reminds me of how much of an impact it had. Thankfully, the show lives on in our everyday lives, and when Galentine's Day is done I hope you continue to take the heart of it and apply it to life every day.
For more tips (especially if you're lady friends are long distance) on how to celebrate Galentine's Day, be sure to check out THIS post on Amy's Smart Girls.