Synopsis: Flint and his crew face a huge storm. Eleanor finds herself in a precarious situation with the Governor. Edward Teach returns to Nassau and pays a visit to Vane.
Rating: ★★★★☆
Captain Flint, having ordered his men to sail straight into the middle of a large storm in an attempt to flee from Hornigold, now faces the potentially dire consequences of his decision. Hornigold and his crew have followed Flint, but Flint doesn't believe he will follow them into the heart of the storm.
Across the sea, Eleanor, having been given an offer to help the governor retake Nassau in return for her freedom, considers the severity of her own decision. Eleanor insists to the governor that if he wants to slay Nassau, he must know her and Eleanor is the only one who knows her. The governor agrees but insists that the moment Eleanor becomes useless, he will send her back to London.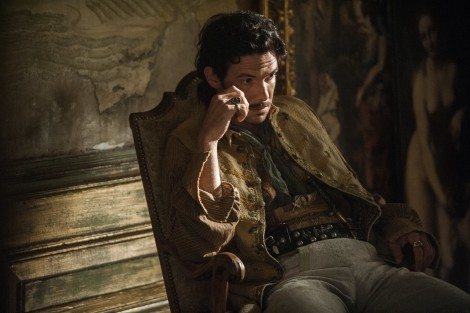 Back in Nassau, Max approaches Rackham, insisting that while the fort remains exposed, their gold is exposed as well and claims that they should take action before the fort falls. She proposes to Rackham that they trade the gold for other more easily movable commodities. He later agrees to Max's plan after considering Anne's future as well as his.
Eleanor begins to share information regarding Nassau with the governor and shares that when she was a younger, after her father died, she established control over Nassau by throwing a particular pirate off the island with Vane's help. The governor is surprised to learn that the pirate's identity is none other than Edward Teach, and that Vane was formerly Teach's protégé. The governor, at first skeptical, soon finds Eleanor may be useful after all.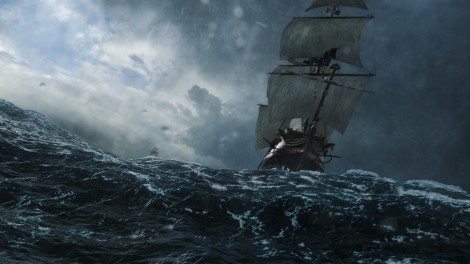 Teach, having recently arrived in Nassau, pays Vane a surprise visit. Teach, despite claiming that he still resents Vane for turning his back on him, surprisingly embraces Vane lovingly. Teach cites the lack of the Guthries as the reason for his return and wishes to meet Vane's partners.
Flint and his crew bravely battle the sheets of rain that pummel the ship, but it is soon clear that the storm is winning. I'm not an expert on ship riggings or mechanics, but it is clear that the Black Sails team has certainly done their research. During the ensuing storm chaos, Flint is forced to cut off parts of the ship's mast in order to prevent the ship from sinking. Down below the ship, the storm has trapped Silver and another man who have been attempting to plug small holes in the ship that are letting water in. Despite Silver's help, the other man drowns as the ship continues to fill with water.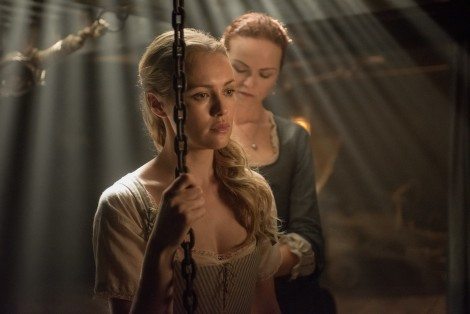 Back in Nassau, Vane introduces Teach to Rackham, whom Teach is hardly impressed with. Teach inquires as to why the two are so determined to defend Nassau and he admits that he is embarrassed by what Nassau has become. Teach insists that Vane and Rackham have given Nassau prosperity and removed the strife that had made Nassau what it was.
As the storm continues to worsen, Billy, Silver, and the crew take refuge beneath deck, but Flint insists they must head deeper into the storm, as Hornigold will be patrolling downwind and expecting them if they attempt to leave. Remaining on deck at the wheel, Flint is brutally attacked by countless waves of water and as he begins to loose consciousness, he spots what appears to be a twister upon the horizon. That was one hell of a storm.
Hornigold, having abandoned his pursuit of Flint, regroups with the Governor's fleet and claims that Flint is dead, producing the pirate flag from Flint's ship along with other various pieces of debris from Flint's ship. Furthermore, he is surprised to see Eleanor's presence on board and insists that the governor does not trust her.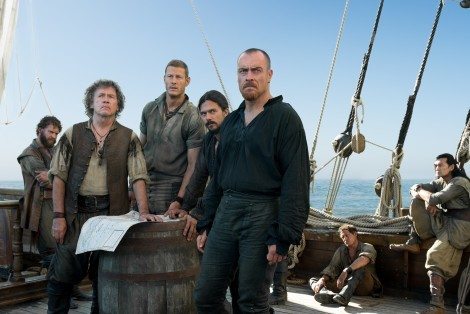 However, Flint is far from dead and awakens to find Billy watching over him. Despite having miraculously weathered and escaped the storm, Flint and his crew find themselves in an even more desperate situation, having been blown far east by the storm. With little fresh water and food and no wind, the crew do not have enough to survive on before reaching landfall and are left to ponder their dire predicament.
Teach's ambitious desires are bound to bring about strife to Nassau once more, but Teach might be all that stands in the way between the Governor's fleet and Nassau's destruction. Hopefully Flint and his crew will find a way to quickly return to Nassau. Despite my likings towards Rackham, a team up between Teach, Vane, and Flint sounds incredibly impressive and stands a far better chance at defending Nassau than one with Rackham.