It's a brand new year and I bet you know what that means: we're getting closer and closer to all the new movie releases of 2016. Last year was a pretty great year as far as movies were concerned though, admittedly, The Force Awakens – which is still breaking records even as we write this – certainly stole the show.
Here at Nerdophiles we're pretty big movies buffs. We take our movie watching seriously. So you can imagine just how excited we are to look over all the new movies we're getting this year. And there are a lot movies to be excited about in 2016. From the first Star Wars anthology film to the first in a brand new Harry Potter series, this is shaping up to be a very good year – especially for the nerdier movie-goers among us.
With so many great movies on the horizon this year, it was really hard to pick which movies we were most excited about. But we did our best.
Here are ten of our most highly anticipated films of 2016!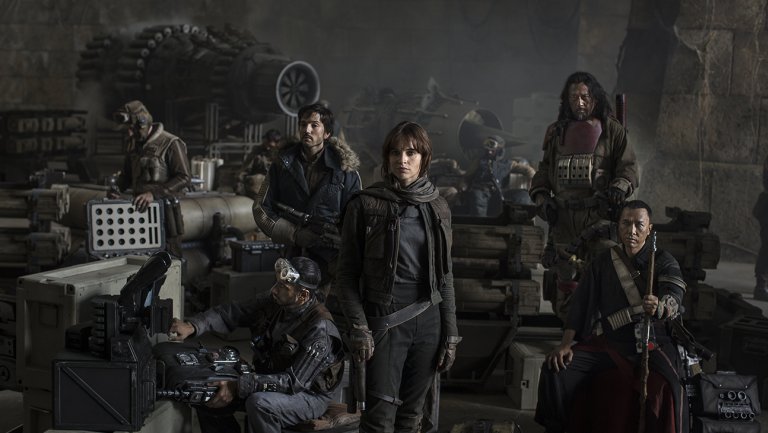 Rogue One: A Star Wars Story – December 16th
So far we haven't heard too much about the next installment in the Star Wars franchise. After getting a bit of information earlier in 2015 Disney and Lucasfilms have been mostly silent as far as Rogue One. Can you blame them, though? They deserve to take a little bit of time to revel in the success of Star Wars: The Force Awakens which seems to be breaking more and more box office records with each passing day. The Force Awakens was essentially everything I could have ever wanted in a sequel to the original trilogy. But Rogue One has the potential to be everything I could ever want in a prequel.
Rogue One is the first in a series of anthology films set in the Star Wars universe and it will undoubtedly set the bar for all other standalone Star Wars movies. The plot of this film revolves around the mission to steal the original Death Star plans. (No Bothans will die in this movie – at least as far as we know.) With a stunning, diverse cast (featuring Felicity Jones, Mads Mikkelsen, Ben Mendelsohn, Forest Whitaker, Diego Luna, and more) and this unique new angle on one of the most pivotal events in the Star Wars universe, it's hard not to get excited about Rogue One.
Captain America: Civil War – May 6th
Back in October Marvel set records when the above trailer was first released as the debut trailer raked in over 61 million views in just 24 hours. So it should come as no surprise that Captain America: Civil War is on our list of most anticipated movies. It's on everyone's list. The third film in the Captain America franchise takes its name and titular conflict from the popular, game-changing Marvel comics event of the same name. Heroes are divided into factions and pitted against one another. The stakes are pretty high. It's all hands on deck for this one, too. Not only are Bucky, Natasha, and Sam Wilson's Falcon returning but pretty much every single Avenger – with the exception of the Hulk – will be, too. We'll also get our first look at Chadwick Boseman as T'Challa (Black Panther) and Tom Holland's Spider-Man. Captain America: Civil War – which might as well just be called Avengers 2.5 – really is the superhero movie of the summer.
Zootopia – March 4th
Zootopia only just narrowly edged out Finding Dory (which comes out June 17th) on this list, I'll admit. But where Finding Dory hopes to build on our nostalgia for Finding Nemo, Zootopia is trying to do something completely new. At first, I was skeptical. But with each new trailer I've gotten more excited. The most recent trailer – the one linked above  – finally gives a real feel for what the movie is going to be about. As much as I loved the idea of an anthropomorphic world on its own, the idea of a plucky young rabbit trying to prove herself as a police officer with the help of a sly, con artist fox speaks to me. It's the classic buddy cop sort of comedy but with an adorable, Disney-fied twist. It's probably not the next big thing for Disney but it's going to be cute and fun and I'm really looking forward to it!
Independence Day: Resurgence – June 24th
When the above trailer released I totally freaked out. They used the speech. I'm not kidding when I say that there are multiple members of our editorial staff who can recite President Whitmore's iconic speech from the original Independence Day verbatim upon request. So hearing that speech overlaid with the threat of a new alien invasion was absolutely perfect. Sadly, Will Smith isn't going to be returning but numerous other characters and cast members will be and the trailer (and its tie-in site) does a great job of showing us what the world is like some 20 years after the War of 1996. Can humanity fight off the alien invaders once again? Anything is possible with a good, rousing Bill Pullman speech.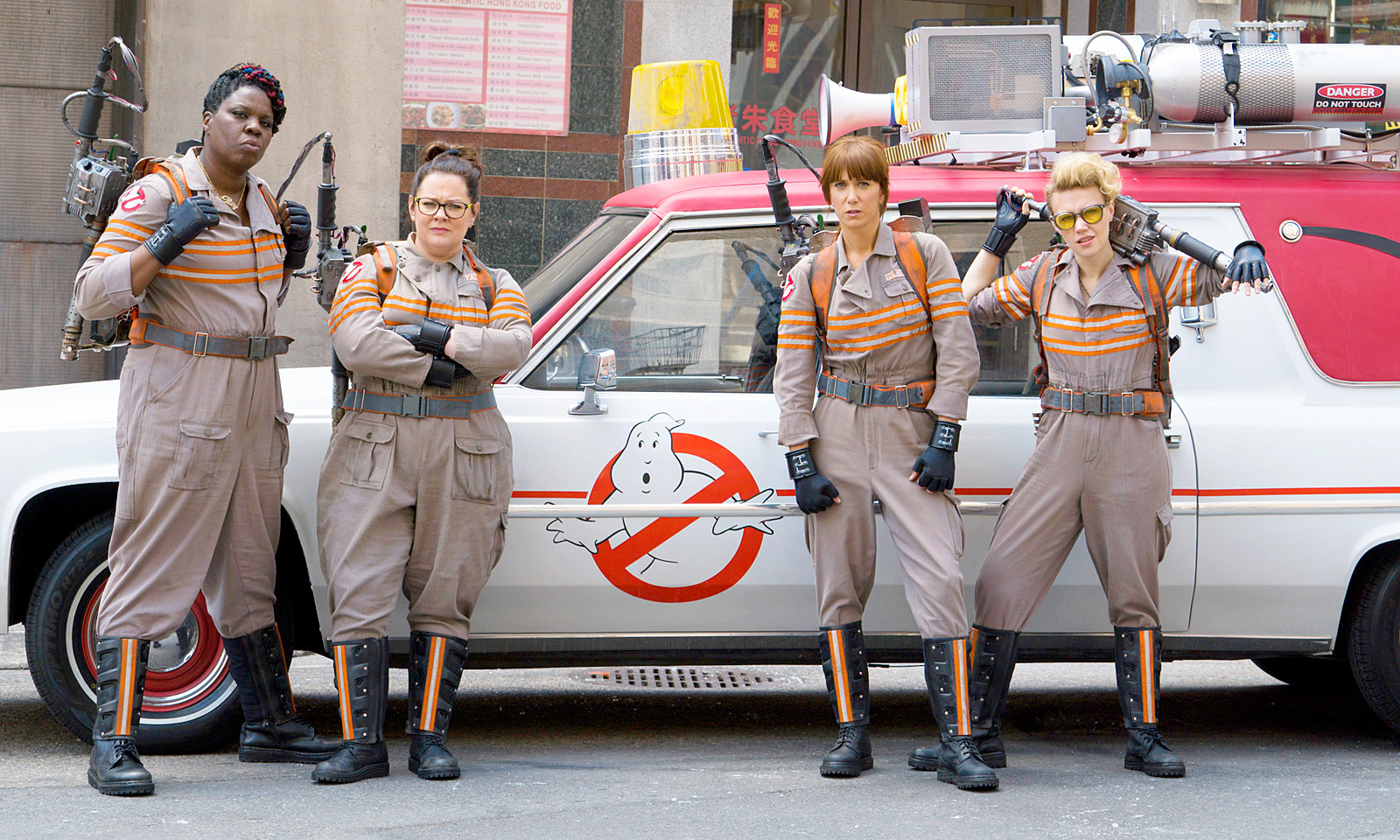 Ghostbusters – July 15th
From the moment they announced the all-female Ghostbusters reboot I was sold. I grew up on the original Ghostbusters movies and the old Ghostbusters cartoon. Oh, and Ecto-Coolers? Best drink ever. So the idea of seeing four bad-ass ladies take up the reins was basically the greatest thing ever. Mix in probably the coolest cast of actors possible and we're going to get something that I'm sure will more than live up to the Ghostbusters legacy. Plus who can say no to Chris Hemsworth as Kevin the secretary? I'm totally sold on this movie and if Rogue One weren't coming out this year, too, there's a good chance this would be my most anticipated release of the year!
Deadpool – February 12th
Every trailer they release for this movie just builds up the hype more and more as far as I'm concerned. If there was any movie with the potential to be adapted terribly it was this one. (Especially after how Deadpool's character was handled in Wolverine: Origins – yikes.) Now, though, it could be the funniest – and possibly the most violent – hit of the year. Deadpool has had a rocky road to release after spending years effectively in limbo. When the world saw the leaked test footage a couple years ago that came from that presumably doomed Deadpool project we all lamented what never was. Now, however, 20th Century Fox and Ryan Reynolds are going to give us the movie we deserve. Seriously, folks. Ryan Reynolds is like the perfect Deadpool. Just check out his Twitter to see how excited he is for this movie to come out, too!
The Secret Life of Pets – July 8th
This movie looks adorable. From Max, whose idea of big plans is sitting in front of the door waiting for his owner to come home, to the bird with Top Gun dreams, and the dachshund with the creative use for his peoples' Kitchenaid appliances, it's impossible not to be charmed by this trailer. The movie seems to focus primarily on Max as his world turns upside down when his owner brings home a shelter rescue dog. Together the two have to team up with one another – and the other animals in their apartment complex – to fight back against a vengeful group of forgotten pets. It sounds like it could get dark – but hopefully, it ends happily with every one of the owners adopting new pets and everyone getting cuddles. (And it's a kid's movie so that's probably likely.)
Moana – November 23rd
Heads up – you may want tissues before watching the above featurette. There's no official trailer for the movie yet. After all, we still have until November before it hits theaters. So instead, enjoy the moment that Auli'i Cravalho discovers she'll be playing Disney's first Polynesian princess, Moana! Not much is known about the movie so far except that Moana is a very capable, adventurous young woman on an adventure to find a mystical island with the assistance of the legendary Maui. There's a lot to be excited about when it comes to Moana – from the animation to the cast to the music to our amazing new Disney princess. November can't get here fast enough.
Batman v. Superman: Dawn of Justice – March 25
After years of watching Marvel dominate at the box office with its cinematic universe, DC is finally trying to do something similar. Bringing back Henry Cavill as Superman from 2013's Man of Steel, the film seeks to pit him against an older, experienced Batman played by Ben Affleck. Origin stories are getting old and the idea of jumping right in with an established Batman is incredibly appealing. There's a lot of tentative excitement about this one. On one hand, it could be amazing. Not only are we going to be getting Batman out of this new DC cinematic universe but we'll also be introduced to Wonder Woman and Aquaman – among others. It's a film with ambition that's got a lot of people's dreams weighing on it. We're incredibly excited to see what it can do and what it will mean moving forward for DC's other planned superhero films. I've got a lot of hope for this one.
Fantastic Beasts and Where To Find Them – November 18th
The wizarding world of Harry Potter is getting even bigger this year. After a generation grew up on the books and movies, JK Rowling's beloved series is getting its own prequels. Loosely – and I mean loosely – based on a short book Rowling wrote to raise money for charity (that was itself based on a book that existed in the Harry Potter universe), Fantastic Beasts and Where to Find Them is a brand new story that will kick off a whole new trilogy. Set several decades before Harry Potter's era it follows budding magizoologist who accidentally releases a series of dangerous magical beasts in New York City. Since JK Rowling hasn't written any new books (and the sequel play is so far only playing in London) this is everything I could have ever hoped for in a return to the wizarding world. New characters, a new setting, a new conflict. It's going to be epic.


Now, these obviously aren't the only films coming out in 2016.
They aren't even the only ones you should be getting excited about.
This is going to be an amazing year for movie lovers. If we hadn't limited ourselves to picking just our top ten upcoming films this list would go on and on. But, even though we did try to limit ourselves, I can't pass up the opportunity to direct your attention to some other worthy films.
Here are some more movies our staff writers are excited about in 2016:
Doctor Strange (November 4)
X-Men Apocalypse (May 27)
Star Trek Beyond (July 22)
The 5th Wave (January 22)
Miss Peregrine's Home for Peculiar Children (December 25)
Pride and Prejudice and Zombies (February 5)
Allegiant (March 18)
Suicide Squad (August 5)
The Jungle Book (April 15)
Gambit (October 7)
Assassin's Creed (December 23)
So now that you know what movies we'll be watching, which ones will you be seeing? Let us know in the comments!