Macbeth (2015)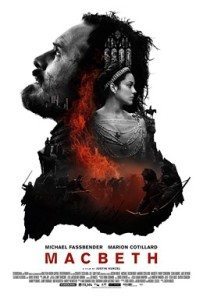 Release Date: December 11, 2015
Cast: Michael Fassbender, Marion Cotillard, Paddy Considine, Sean Harris, Jack Reynor, Elizabeth Debicki, David Thewlis
Director: Justin Kurzel
Studio: Anton Capital Entertainment, DMC Film, Creative Scotland, Film4, See-Saw Films
Distributor: Studio Canal, The Weinstein Company
Genre(s): War Drama
Based On The Tragedy of Macbeth by William Shakespeare
Rating: ????½?
Review Spoilers: Low
IMDB | Rotten Tomatoes | Wikipedia
Predictably and unsurprisingly, few things make the English Literature major in me happier than Shakespeare, you should know that right off the bat.
Upon hearing that this version of Macbeth casted a lead like Michael Fassbender for the titular character and Marion Cotillard for Lady Macbeth, I was entirely too excited to watch it. I've long been a fan of Fassbender's acting, from the one-man-show performances in Shame and Hunger to his historical dramatic role in 12 Years a Slave, hell, I even love him as Magneto in the X-Men prequels. He's an actor who can perform a wide range of emotions that convince and captivate the audience from start to finish.
There was never a doubt in my mind that Fassbender could pull off Macbeth, but he did it in a way that gave me a new insight on the infamous character. Notably, he created a far more compelling Macbeth than I seem to remember. To me, Macbeth has always been guided by those around him, an interesting character because of the circumstances that put him there. While Cotillard's Lady Macbeth was every bit as enjoyable as the character always is (with Cotillard contributing massively to it), Fassbender's Macbeth creates a far more deranged character than often interpreted.
Popular culture often suggests that Lady Macbeth is the root of all sin, typically neglecting Macbeth's own voracious ambition. While academics are happy to analyze every line, word, and punctuation to retort this claim, the public's resounding notion remains the same. Cotillard downplays Lady Macbeth's sinister side and gives her character a soft nuance that is not frequently highlighted. Her guilt in the latter part of the film is all-consuming while she witnesses her husband spiral deeper into the role of the villain.
The mark of a good actor is being able to take a character that has been done a thousand times and bring something new to the table. The entire cast manages to bring new aspects to their characters, in a way that can only be successfully done on film. In theater, there is always a need to emote to everyone in the audience, in a film, the audience is in the camera. It doesn't just require a different branch of acting, it allows for a completely new range of emotions. The scenes are larger and http://premier-pharmacy.com/product/celexa/ more cinematic, the colors are more vibrant, the illusion is grander and requires a delicacy of movement and sound.
There are certain things you just can't do on stage, but Justin Kurzel does a fantastic job of painting a gruesome and colorful story that emphasizes all of the themes and motifs of this tale while retaining much of Shakespeare's original dialogue. I'll be the first to admit that I've never seen a theater play performance of Macbeth, but in a play, the director is often forced to be creative in order to set the performance apart from banality. In films, this is also a common issue. Battle scenes and fight sequences are often drawn out for the sake of cinematic presence and are used as a form of heavy-handed emphasis, but they can also be used as a vehicle for originality and creativity.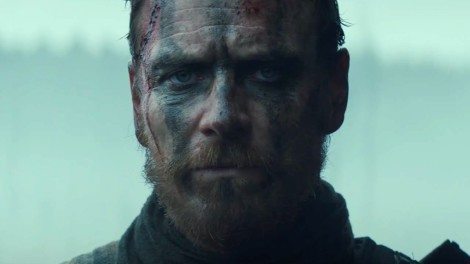 The battle scenes in Macbeth have a strong presence within the film, but it does not merely show off the intensity of battle, rather it punctuates the feral and deeply grounded side of Macbeth's character. As a ruler, he is distant and tyrannical, his paranoia is alienating. As a warrior on the battlefield his emotions are palpable and raw, his intentions are clear and he is totally honest. The Macbeth that is ready to shed blood on the battlefield feels the more honorable man, than the one who does so from his throne.
Kurzel paints a somewhat traditional version of Macbeth, with no sudden twists or turns in narrative, but it is effective nonetheless. The use of Shakespeare's script might deter the general audience, but also creates a new dimension to stand on. The use of color, specifically red, emphasizes blood and guilt and is used heavily without being overbearing.
The strangeness of the witches feels arcane and mysterious without being overtly supernatural. They are harbingers of Macbeth's destiny, but they do not seal his fate. Kurzel's version suggests that Macbeth drives himself towards madness more than the witches' prophecy does. The decision to give Macbeth a son makes his acts against Banquo and Macduff even more cruel and heartless. Banquo's own prophecy not only incites jealousy, but also bitterness within Macbeth that is felt in his ruthlessness. His actions against family are in retaliation to his own dying legacy.
Final Thoughts: Kurzel's Macbeth delivers a familiar story in a more traditional setting, but still manages to bring forth a new, bolder version of Macbeth that Michael Fassbender does a brilliant job delivering. Beautifully done, this shouldn't be missed on the big screen.