We get it. Not every year can you go and buy everyone a BB-8 to patrol their homes. Sometimes you have to dig deep into the geek reserves to make something a little more heartfelt than an unfeeling droid. At Nerdophiles, we've got you covered. No strangers to the DIY presents, we've got a few for you to pick from, and a few that we recommend.
For anyone who is good with a needle and thread, get yourself an account at Ravelry to find some nerdy gifts to whip up this holiday season (we personally drool over this Death Star pattern, but a quick search of 'nerdy' brings up a project for any geek). And if you're drawing a blank on where to pick up yarn for your project, Knit and Fiber Creation on Etsy makes fandom inspired yarns. Take a look at that Oberyn Martell inspired color and then buy it for us please!
If you're less knit savvy, check out Instructables which has a seemingly endless series of project ideas. You can find a step-by-step tutorial for pretty much anything you could ever want to make on there. Want to try some more classic gift ideas? There are Instructables guides for making sock monkeys or no-sew fleece blankets. Imagine making an R2-D2 sock monkey with geeky knee-highs or a blanket with BB-8 fleece fabric! Or make something truly epic – like a wearable yarn beard.
None of those ideas fit your style? Try some of our favorite gift ideas below!
Bookmarks for Bookworms

For your best bookish friend who just wants to be left alone to ready the latest release. Make this simple but sweet bookmark for them to say what they really feel when interrupted.
Start stitching here!
Adipose for Whovians
Make your favorite Whovian a cute little Adipose! Make one, or half a dozen, wrap in a blue box and bow, and bam! Present done!
Check out the tutorial here!
Ornaments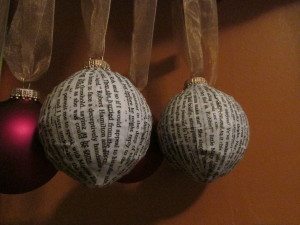 What could possibly be more festive than ornaments personalized for the reader in your life? Find an old, worn out book and give it new life with this easy DIY. Reuse, re-purpose, AND spread a little cheer!
Get your giftee's favorite book and find out how to gift it in a unique way here! 
Cord Keeper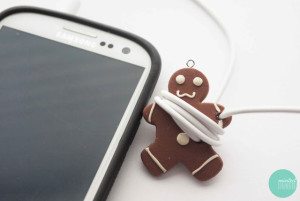 Got a nerd that can't keep their headphones untangled? Make them a super cute cord keeper! Personalize it any way you like, and they are sure to love it!
See the tutorial here! 
Flower Crown
A great general purpose fan gift is a flower crown. It crosses over many fandoms, and can be personalized to the fan(or dom)! Make one for the fan in your life.
Make one with our how-to guide found here! 
Star Wars Terrarium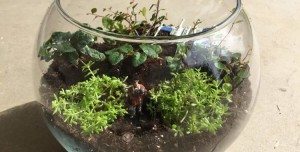 Know a nerd that also has a green thumb? Make them a sweet little terrarium! Best part is you can personalize it to look like the Shire, the sacred forest of Naboo, or any other green pace you can imagine!
Check out our Star Wars inspired terrarium tutorial here! 
Customized Mugs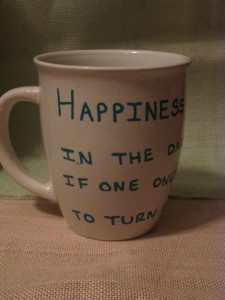 Tea lovers, coffee drinkers, and all others who enjoy a hot beverage would love this easy DIY from you. All you have to do is find the perfect saying to use!
See our easy-to-follow tutorial here! 
FandomFluff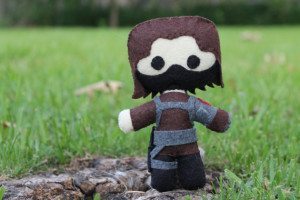 Got a nerd that likes to make things themselves? Check out FandomFluff! They have patterns to make little dolls from Avengers, The 100, and more. And as a bonus, you can buy them already made.
Check out the site here!