The art of stocking stuffers is a difficult one to master. How can you plump up a stocking on a budget? What items will be substantial but not too big? What will make the geeks in your life light up with delight when they paw through their stocking Christmas morning? Well, we at Nerdophiles have got you covered with an extensive list of stocking stuffers to get you started.
Stuffers that are Fun
Everyone needs a little bit of fun in their lives, and what better time to provide it for them than at Christmas? Unlock your giftee's inner child with any one of these great stocking stuffers.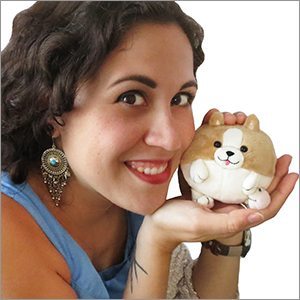 Squishable micros from Squishable are just one of many types of cute, snuggly stuffed beasts you can get for your loved ones this holiday season. While there are other sizes, that would potentially make great gifts for under the tree, the micros are the perfect size (and price!) to buy as a stocking stuffer. The micro offerings aren't as comprehensive as the other sizes of squishable, but with a variety of animals and other cute things, there's bound to be something that will make your giftee squeal with delight. From $6.99-$9.00 a squishable, the price for the cuteness is unbeatable.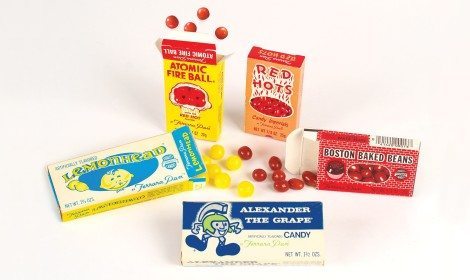 Looking for something a little more unique, and 100% edible? Then consider grabbing some classic candy to stuff in the stocking. Move over tiny oranges, because Old Time Candy has the hookup to different classic goodies from across time and space. There's bound to be something that will tease your loved one's taste buds and take them back to a happier time.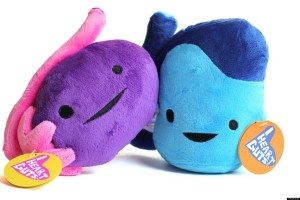 Want to give someone your heart without actually ripping the one you need out of your chest? How about offering your beloved your spleen, as a sign of affection? Thanks to iheartguts, you can do just that. These great gifts will definitely make a splash Christmas morning as they are cute enough to cuddle, and unique enough to impress your giftee. Know someone studying psychology? Get them a brain. Your friend's kidney get stolen? Give them a plush one to remember it by! Whatever the situation, you cannot go wrong with these plushes.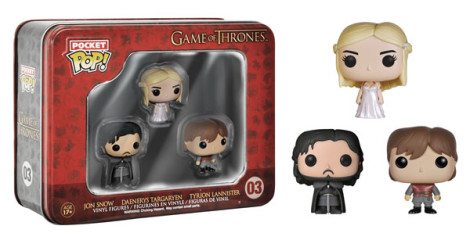 Pocket Pops are Funkos made for stockings. It is almost as if Funko Pop! and Santa got together to devise the very best gift to slip into a stocking late on Christmas Eve.  Some are just tiny Funko figurines, while others actually double as a key chain. Just about every fandom you could hope for is represented and there's bound to be something for the giftee in your life. Buy a single one, or buy a set, either way they will be a smash hit on Christmas.
Hallmark has jumped on the "cute small things" train this year with their Itty Bittys series of tiny plush toys. They stand only a couple of inches tall but are brimming with cute. Most everything Disney is represented in these charming little gifts, both new and old. From Lady and the Tramp to Star Wars, there's going to be something for everyone this year. The best part? $1 of every sale of a Star Wars themed itty bitty will go straight to supporting Toys for Tots.
The great thing about Tsum Tsums is the simple fact that they're great gifts regardless if someone is playing to collect or not. They come in a variety of characters from a number of different movies and are downright adorable. Whether you're trying to help your friend outrank competitors or just want to give them something cute and small to snuggle, a Tsum Tsum is a gift you can't go wrong buying.
Stuffers that are Practical
So maybe cute, small, and cuddly isn't the vibe you're going for this Christmas. That's just fine, because there's a number of practical stocking stuffer gifts out there that should be just as delightful as their snugglier cousins. Below you'll find a list of our top practical stocking stuffers that will hopefully be charming, and useful for the geek in your life.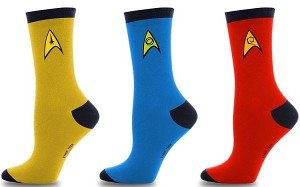 These aren't your usual, boring white gym socks folks! In the age of the internet, socks have become something cool as opposed to the lame thing you find under your tree. With great vendors like Joy of Socks, Blue Q, and ThinkGeek, there are socks for any fan and any occasion. Help keep those toes cozy this winter while letting your loved one still make a fashion statement.
Everyone loves a hot beverage every now and again, right? Tea, coffee, hot chocolate, there's something for everyone this winter while it rains and snows outside. So it makes sense that a simple, practical gift would be a geeky coffee mug and thankfully they are available in large numbers. ThinkGeek has your hook-up for everything coffee mug related. There's something for the science geek in your midst, the Doctor Who fan, and the crazy cat lover. Want to sweeten the deal? Turn a mug into a thoughtful craft by adding in a packet of powdered hot chocolate, a baggie of tiny marshmallows, and a peppermint. That'll be sure to win you points.
Have someone in your life who loves to cook? Then the Geeky Chef Cookbook is probably going to be the gift they'll love. Penned by Cassandra Reeder, who calls Portland, Oregon home, the book is chock full of wonderful geek-inspired recipes that are bound to make guests giddy with excitement. With recipes for Romulan ale, fish fingers and custard, and butterbeer, it is going to give the geeky cook in your life a fun new project to work on. It is currently available on Amazon for $13.89.
If you really want to get impressive and take fandom gifts to the next level, look no further than NerdySoap on Etsy. Their shop is stocked with natural, homemade soaps molded to look like characters, old video games, and so much more. Who wouldn't want to bathe themselves in the sudsy goodness of Darth Vader, or rinse off with soap from the classic N64 Super Smash Bros. Whatever the fandom, there is probably a soap for it, and it makes a great practical gift.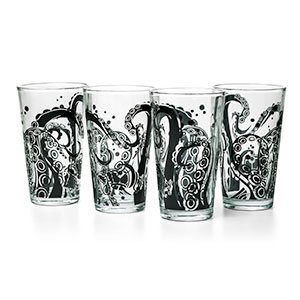 Pint glasses are really the ultimate drinking tool. They are sturdy and can generally survive a drop, they hold 16oz of whatever poison you've decided to ingest, and they come in a lot of cool designs. Just look at Etsy, Thinkgeek, or any number of other fandom related sites and you'll see what I mean. Like coffee mugs, they can also be dressed up to add a little bit of crafty flair by adding something like candy, or a gift card. Just wrap a ribbon around it and you've got the ultimate practical gift to stuff in someone's stocking.
Finally, sometimes the best gift is no gift at all. There are some people who are going to be downright impossible to shop for, and the best you can do it get them a gift card and let them shop for themselves. Gift cards can also be stashed in some of our other practical gifts, for a little added "umph" to whatever else you've decided to buy. They're a great fall back plan. You can nab someone one from a major retailer, like Target or Best Buy. Or you can go the ultimate gift card route and get them an Amazon card. Other ideas include Thinkgeek, Steam, Etsy, Toys R Us, or gift cards from any of the above mentioned places.
Whatever you choose to get, stocking stuffers are abundant and available. We live in a time where geek is king, and retailers have joined the push to cater to these geeky consumers. It certainly will make your job easier when shopping this holiday season. Whether you go for a fun gift, or a practical one, the important thing is the thought you've put into it and the look on a loved one's face when they tear into their stocking Christmas morning.