It's that time of year again! The holidays are almost upon us and it's time to start seriously thinking about what presents to get everyone on our list. I know, it's never easy. How do you find the right gift for someone? It's even harder when you don't know much about what they like.
For years my mother has done her best to muddle her way through all the nerdy stuff I love without having any real pop culture savvy herself. I know there are probably a lot of other friends and family members out there who find themselves struggling to do the same for the nerds in their lives. Don't worry this year, though.
We're here to help!
Last year we put together a list of generalized gifts that would appeal to pretty much any nerd. Most of those gift ideas are still good this year, too, and probably always will be. They're great ideas! But we wanted to add to our list this year.
Here are some of our top picks for good, easy gifts that your nerd will love.
Funko Figures
We recommended these last year, too, but I wanted to broaden your horizons a bit. While the Pop! line is easily the most popular, Funko has a number of different vinyl figure lines. From Dorbz to Vinyl Idolz to Pocket Pop! keychains to Mystery Minis blind boxes there is easily something for everyone. (Just avoid the ReAction figures – they're super lame.) They're all fairly affordable, though the Vinyl Idolz line is a bit pricier. If you're not sure what line to get, a gift basket with a selection of them – especially various Mystery Minis. They come in all kinds of varieties – Disney, horror, science fiction, and more – and you can find them in stores between $5 and $8 so it's easy to mix it up for fairly cheap.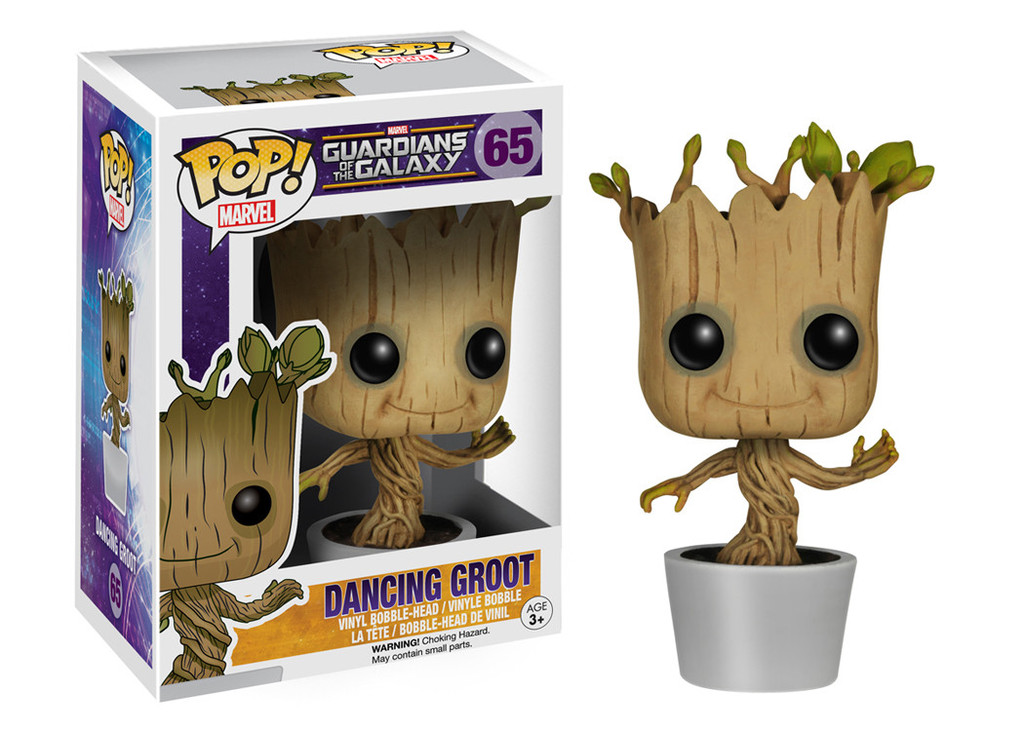 If you're worried you won't find them locally, you shouldn't be. You can find Funko figures all over the place these days. Hot Topic and GameStop are some of the more popular places to get them but you can also find them at Barnes and Noble, Hastings, Toys R Us, online at Amazon, Target, Walmart, and plenty of other stores as well. If you want to get something particularly special look for stickers proclaiming figures as exclusives. Hot Topic and GameStop have some pretty great ones.
We're huge Funko fans so if you need any recommendations let us know in the comments!
Card Games
I'm a huge fan of card games. They're usually pretty easy to learn and they tend to have a lot of replay value. They also aren't usually too expensive which is another plus for someone who likes to mix it up and try new games here and there. Plus an added bonus of buying someone a game for Christmas is that you can usually coax them into playing on Christmas while you've got everyone together!
So, what do I recommend?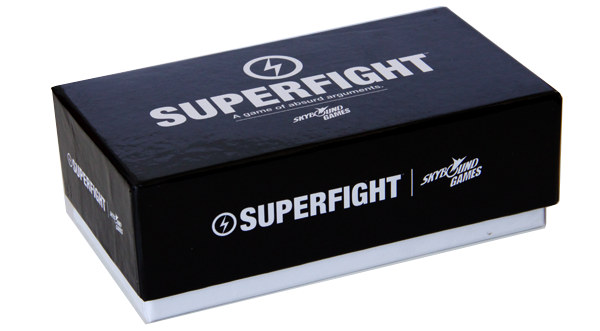 If you're trying to keep things PG-13 I'd say you can't go wrong with Superfight, Geek Out, or most versions of Fluxx. Superfight is a really great choice because it's fun and has a ton of different expansion packs that you can buy over time to supplement the game. It also lets you do something every nerd loves: argue about pop culture. Geek Out is fun, too, and you don't have to be a trivia buff to enjoy it. Meanwhile Fluxx comes in a wide variety of themes focusing on Batman, zombies, science fiction, and more. The gameplay is usually fairly similar but often changes slightly to match the theme. (I recommend zombie Fluxx personally.)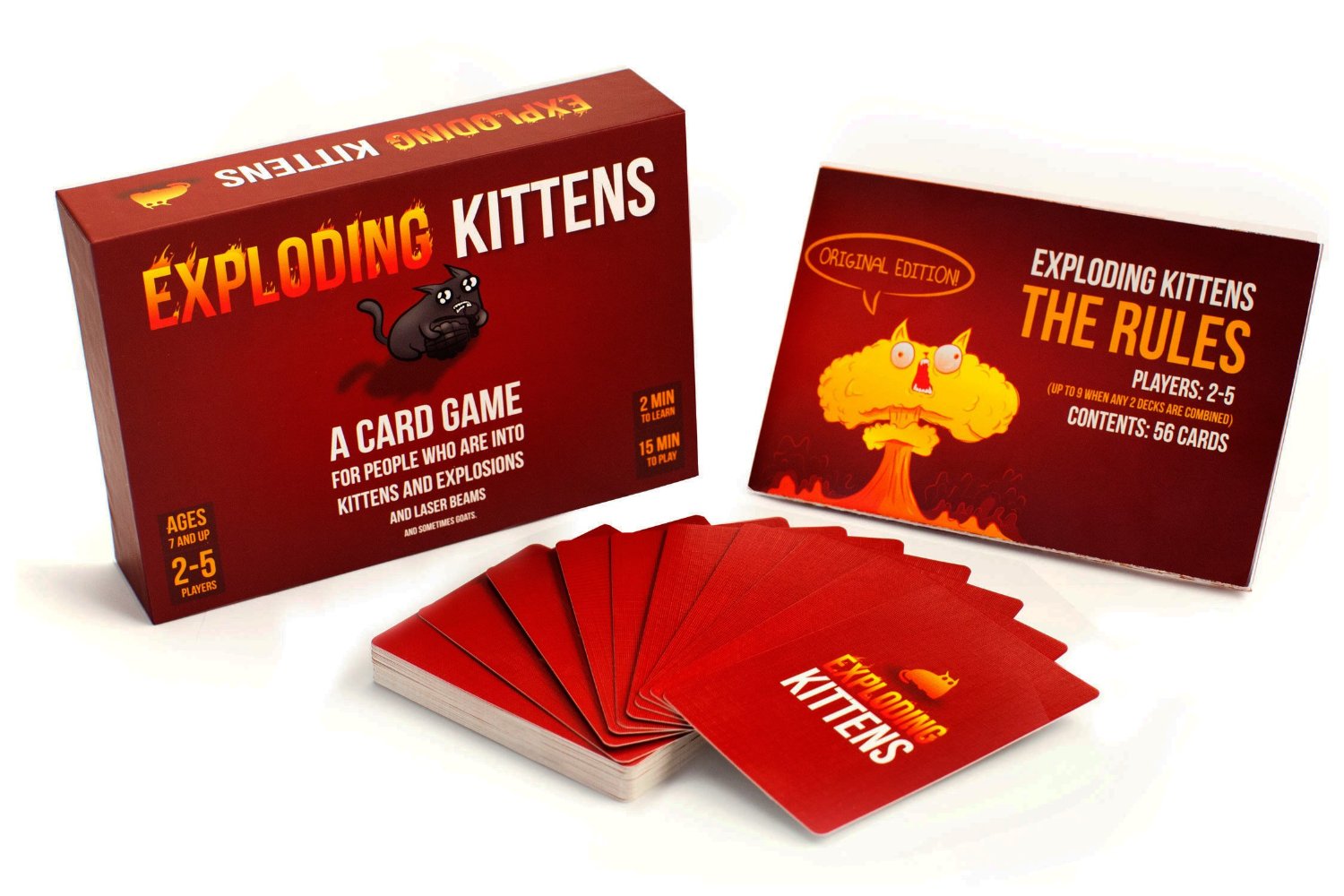 If you don't mind things getting a bit raunchy then I recommend Munchkin, Cards Against Humanity, and. Exploding Kittens from the dude behind the Oatmeal. Munchkin is actually fairly PG-13 for the most part and there are certain versions – such as the Cartoon Network one – that are definitely appropriate for kids. Cards Against Humanity, on the other hand, really is for horrible people. You shouldn't play if you're easily offended. The same probably goes for the NSFW deck of Exploding Kittens, too, though you might get by with the regular deck!
Socks and Coffee Mugs
If socks are good enough for Dumbledore, they're good enough for your nerd! Okay, okay, it sounds a little lame, I know. But buying for nerds is hard and buying for adult nerds is even harder. You want to treat them like adults but, honestly, they sometimes just want to pretend they're still kids.
So, socks! Socks are a great way to keep things geeky. Think Geek has a ton of licensed, nerdy options – as will Hot Topic and Spencers. Or you can search almost any franchise on Amazon and find some good ones. Many of them look like fairly normal, work appropriate socks on the parts that would be visible so your friends or loved ones can be secretly nerdy while still adulting.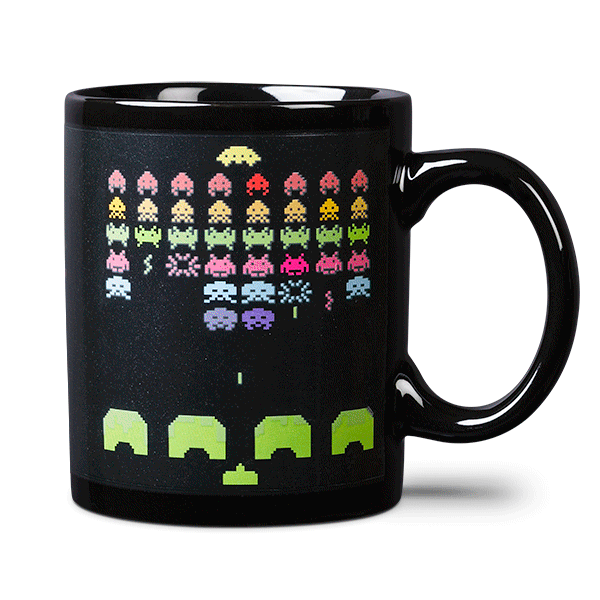 Another, equally versatile option for nerdy gifting: mugs. If you've got a coffee or tea fanatic in your life a coofee mug is the perfect, practical gift. And it's easy to make it nerdy! Think Geek has an excellent selection of mugs and – again – Amazon and just about any store catering to pop culture should be able to help you out on this end. There are even Funko mugs!
LEGO Sets
You're never too old for LEGO sets. Sure, some sets are clearly marketed towards kids but there are plenty of lines that can appeal to all ages. Have a Star Wars fan to buy for? There have been tons of awesome sets released leading up to the release of The Force Awakens.
I'm a pretty big fan of Poe's X-Wing but if your giftee tends towards the Dark Side there's always the First Order Special Forces TIE Fighter. LEGO sets can be a bit pricey so you can always pick up a snowspeeder from The Empire Strikes Back for just about $25 at Target or Toys R Us.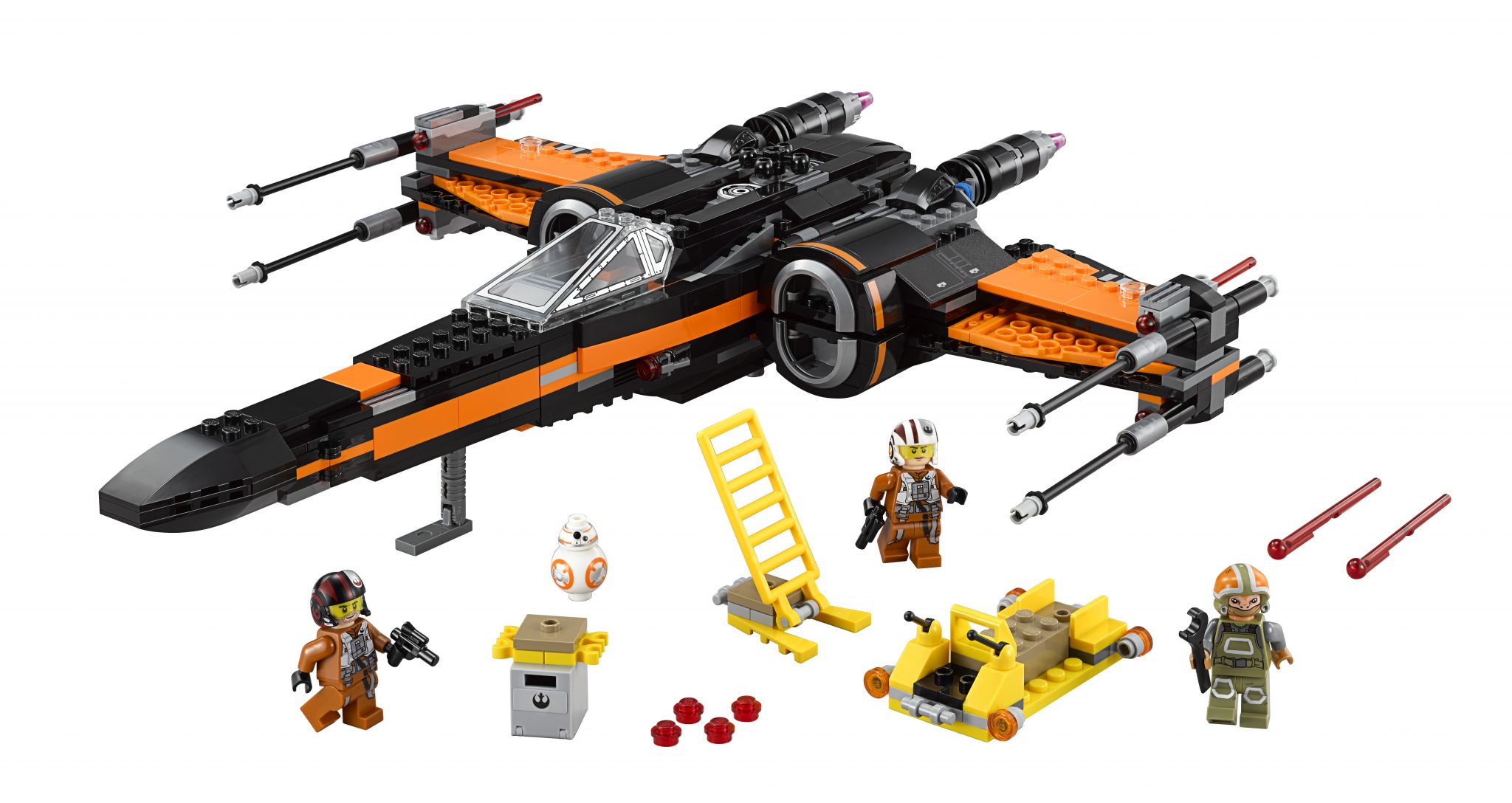 Other great options for grown-up nerds include the LEGO Architect and LEGO Creator lines, the Scooby Doo Mystery Machine, the Simpsons house, and more. There's nothing quite like giving someone the joy of reliving their childhood and something awesome to display in their home or office as well. (Plus the Star Wars ships shoot little laser blasts – how awesome is that?)
Coloring Books
Another gift that might have you thinking, "Seriously? For adults?!" is coloring books but mark my words these are going to be some of the most popular gifts this season. It turns out coloring in coloring books is about as relaxing as meditation. And for those of us who suck at meditation it's a whole lot easier, too. There are tons of adult coloring books hitting the markets these days.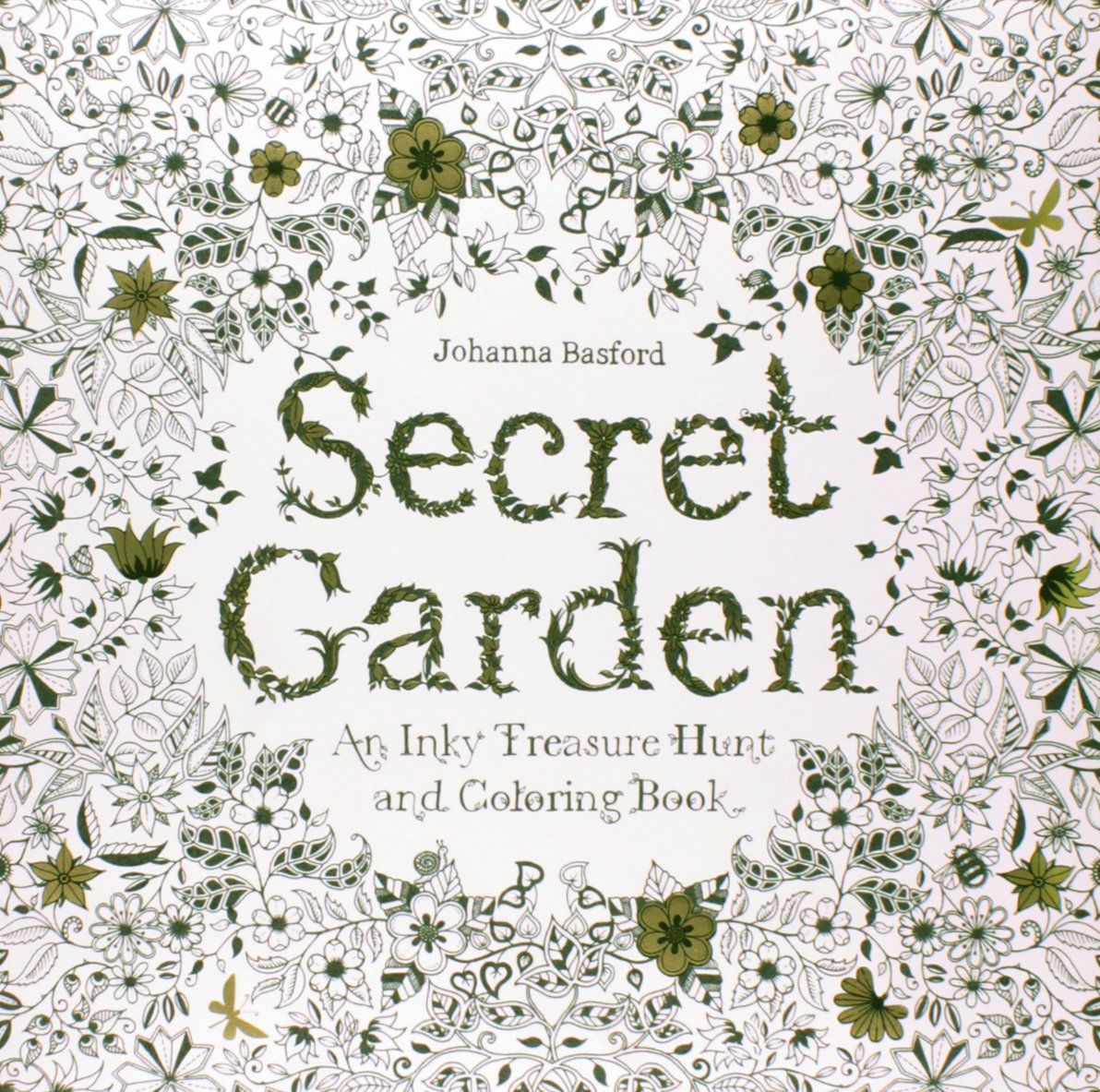 Johanna Basford's Secret Garden is a perfect place to start. Her books are awesome and they really helped to establish the adult coloring book renaissance. Unicorns Are Jerks and Fat Ladies in Spaaaace! by Theo Nicole Lorenz are also good choices – and hilarious. There are also adult Disney coloring books for adults and Harry Potter, Game of Thrones, and Outlander ones, too!
Humor Books
There are tons of options out there for humorous books that you can gift.  These are generally lighthearted reads that poke fun at the pop culture we love. From fictional survival guides to guides to doing impossible things, there are tons of options out there for you to select from. It's just a matter of finding them.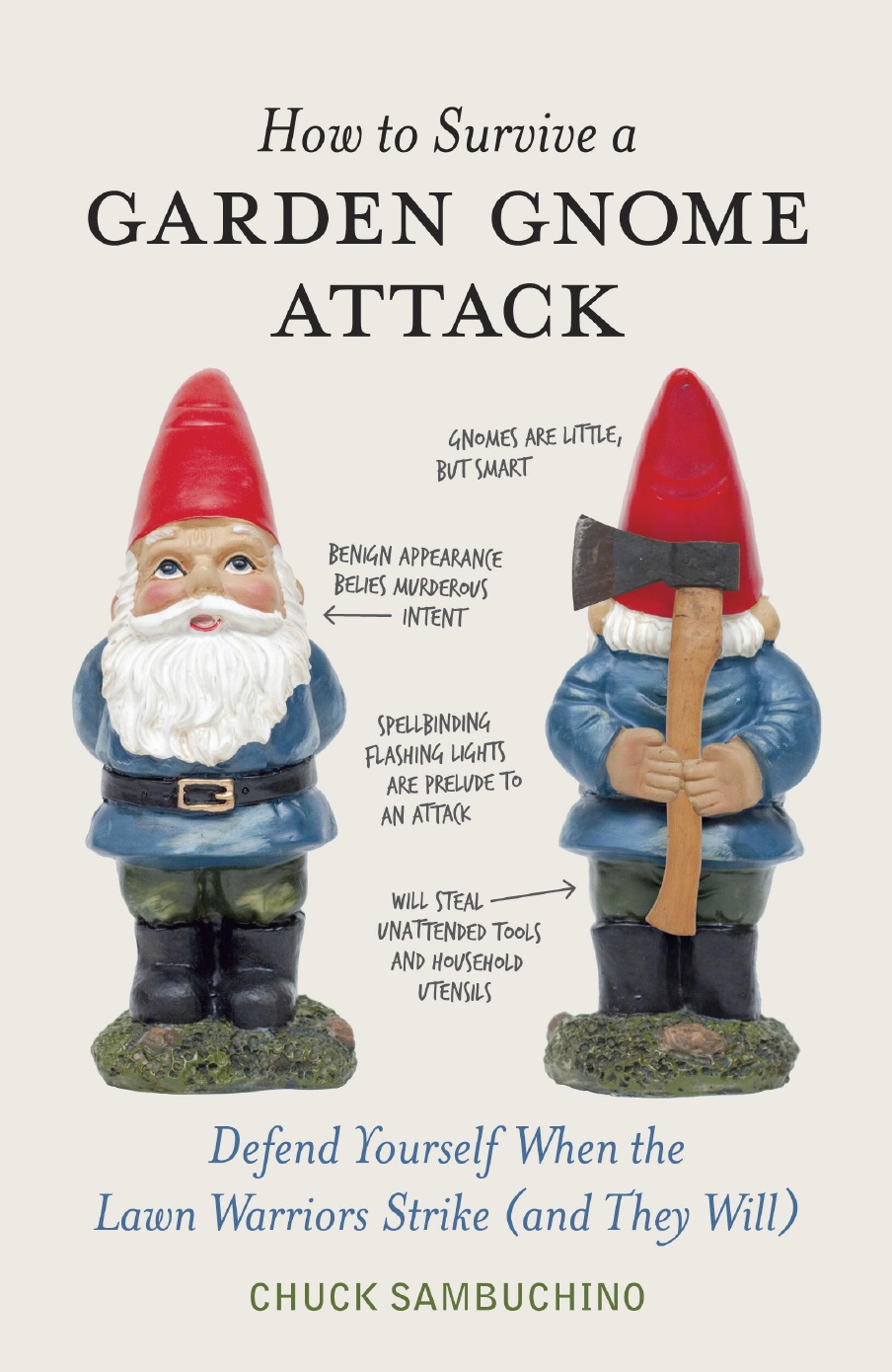 One of the most ubiquitous books is Max Brooks' Zombie Survival Guide. That's because it's really the book that inspired the rest. Other guides teach you how to survive garden gnome attacks, robot uprisings, Sharknadoes, and alien invasions. Some books take the how-to approach teaching you to be a superhero, start your own unicorn ranch, or build a robot army.
Have a nerdy pet lover on your list? Consider books like How to Tell if Your Cat is Plotting to Kill You or I Could Pee On this and I Could Chew On This. They aren't necessarily nerd specific but your nerd should enjoy them all the same.
Gift Cards
I know some people hate to give gift cards at the holidays but here's the honest truth: us nerds really don't mind. I don't mean to speak for everyone but we don't think you love us any less when you give us gift cards or money instead of gifts. We get it. You don't always know what we're interested in so we understand when you want to give us something but you just aren't sure what.
So here are some suggestions for great gift card ideas.
Shopping
Think Geek, GameStop, Best Buy, Best Buy Gamers Club Unlocked, Amazon Prime
Media
Netflix, Hulu, Amazon Kindle, Audible, iTunes, Movie Theatres
Gaming Services
Steam, Nintendo eShop, PSN, or XBox Live
Subscription boxes are another great option, too. Sign up your friends or loved ones for a reoccurring, monthly or bi-monthly subscription for the holidays and they'll get gifts throughout the year. Keep an eye out for our subscription box gift guide for ideas!