Ever wondered what it would be like to be a dragon in a post-apocalyptic world? Okay, maybe it isn't exactly something everyone thinks about. It is cool to consider it though, right? After the world has been destroyed, the only quest left would be to try and find purpose in the midst of chaos. This is exactly the kind of scenario the creators behind The All, a new post-apocalyptic RPG currently looking for support on Kickstarter.
Locally created in Portland, Oregon by Caret Games, The All appears to be the RPG we're all looking for. Caret Games' goal is to bring "fresh 'indie' games with older game elements" to the forefront of the gaming world, and The All is just the first of many projects. Headed up by local madman Morghan Chadwick, this Kickstarter looks to garner support for an indie project that is slated to be a great success. The best part? You could be a part of it at the ground level.
The game itself takes place after an event called "The Gravity War." It destroyed all of humankind, leaving a world free of human influence and susceptible to monsters of all sorts. Nim, the dragon representing the main player, is guided by a mentor called "The http://www.montauk-monster.com/pharmacy/adipex Visitor" through a journey of discovery. He is seeking his purpose, in a world that is graphically rich and complex.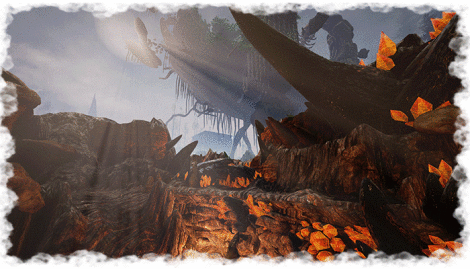 The Kickstarter lists Spyro, Dark Souls, and Shadow of the Colossus as inspiration for this open-world RPG, which means it will end up being a gamer's dream. Slated to be available January 2017, the funding raised through Kickstarter would go a long way in allowing Morghan and Caret Games to achieve the dream of producing a complex, beautiful game for the enjoyment of people around the world.
Just think, $10 gets you in to receive a digital copy of the game once it is complete. Outside of the Steam Summer Sale, games like this aren't going to go for $10. That's a steal. Of course the more you pledge, the more you get, and this Kickstarter is packed with incentives to back it. From having your name immortalized in the game in the form of a mini-boss, to physical copies of the game, and even sculptures, there's a lot of awesome swag to be gained from supporting this game.
So what are you waiting for? With thirty-nine days to go, they're already over halfway to their goal. Help push Caret Games and The All to the finish line.