BOOM! Studios is pumping out some of our favorite series this year and this week showcases some of the best! Arcadia and Broken World are two strong sci-fi outings that Kylee finds more interesting with each issue.
Sam thinks that Cluster had a bit of a slow issue, but is setting itself up for an action packed #6. New series The Spire is everything a fantasy fan could want and The Woods continues to up the ante with each issue.
The lone Dark Horse offering this week, Neverboy, has the protagonist stepping up to the plate and atoning for past mistakes – something Sam was happy to see.
What did you pick up this week (and why was it Arcadia)? Tell us in the comments what you've been reading!


Sam's Reads
Cluster #5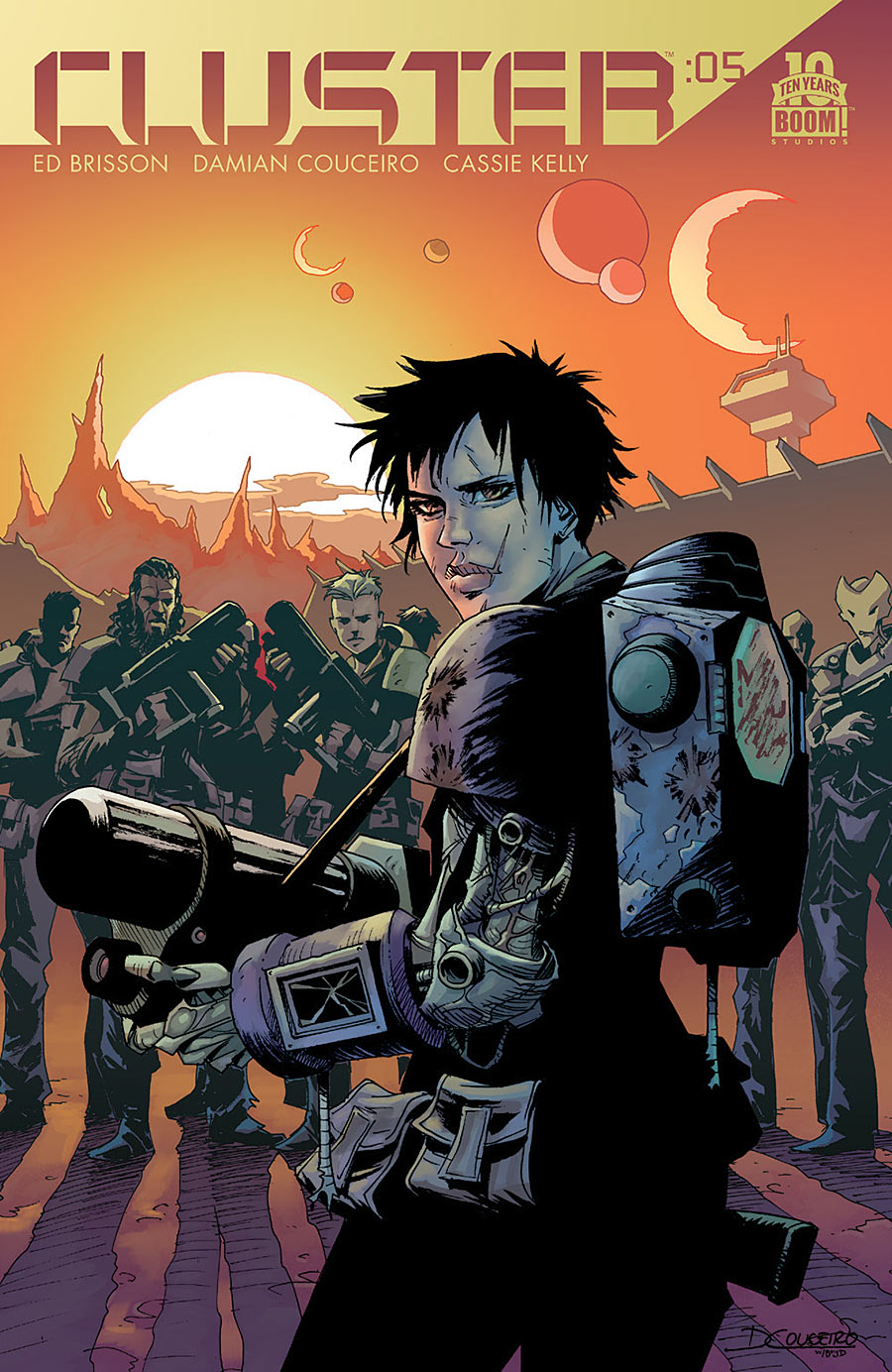 Author: Ed Brisson
Artist: Michael Dialynas
Publisher: BOOM! Studios
Source: BOOM! Studios DRC
★★★☆☆
Honestly, not much happens this issue. When we last visited the series Samara had just been punched but hey! She didn't die. Instead she lost a few organs and an arm (yikes). But she's still alive and kicking and now she's looking for revenge. She tries – and fails – to rally the rebels into an all out assault against their even corporate enemies. Instead they want to stick to their plan to gain her father's trust and stuff. They might need to move quick though because the prisoners are about to be set loose to track them all down and bring Samara back for the sake of their own wooing of her father. Next issue should be more exciting!
The Spire #1 of 8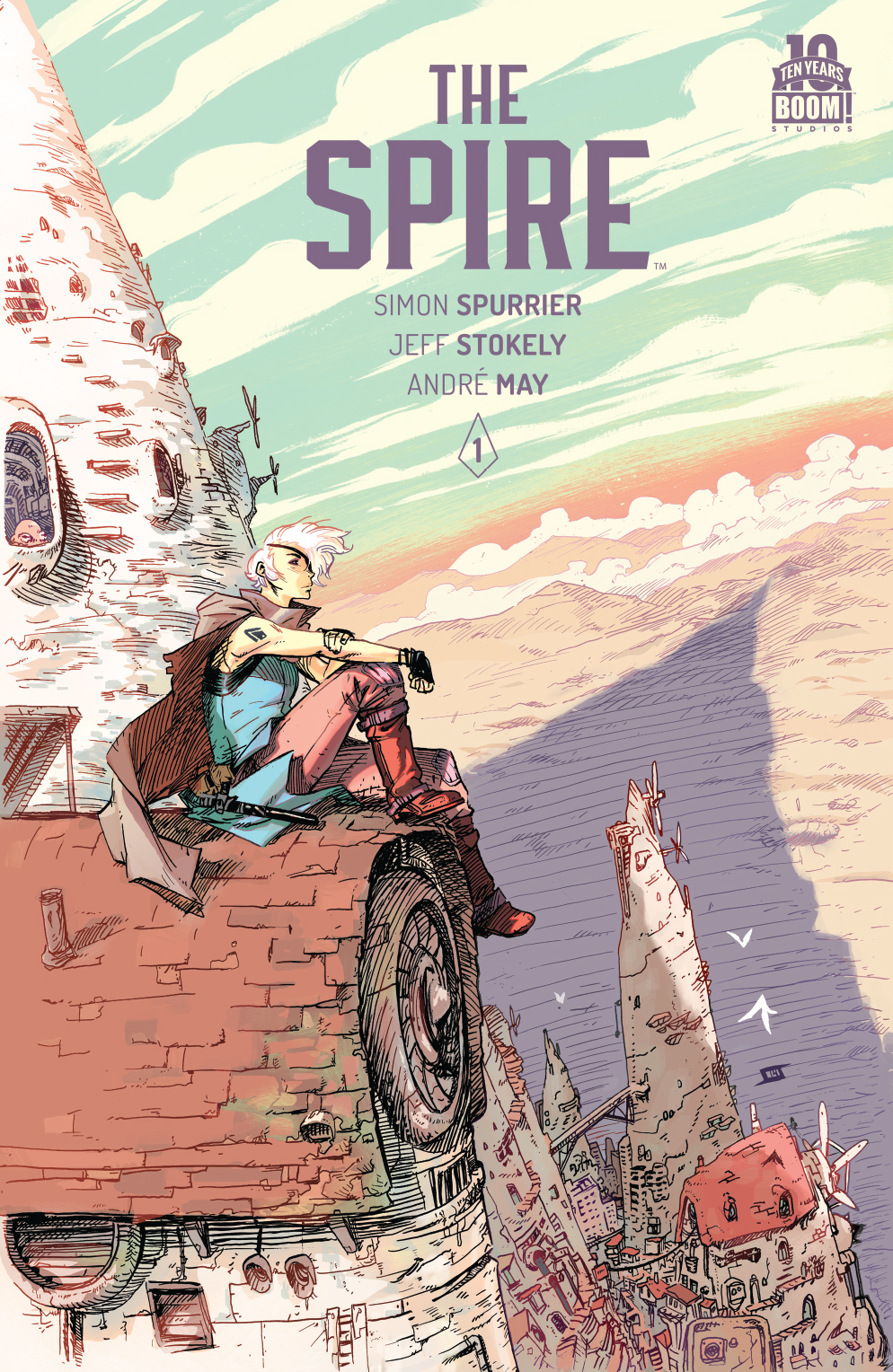 Author: Simon Spurrier
Artist: Jeff Stokely
Publisher: BOOM! Studios
Source: BOOM! Studios DRC
★★★★☆
Check out this new fantasy series from BOOM! Studios! No, seriously. Check it out. It's fantastic. It's got some clever world building, a great story so far, and a queer, female main character who is basically awesome.
Check out a full review of the first issue here.
The Woods #14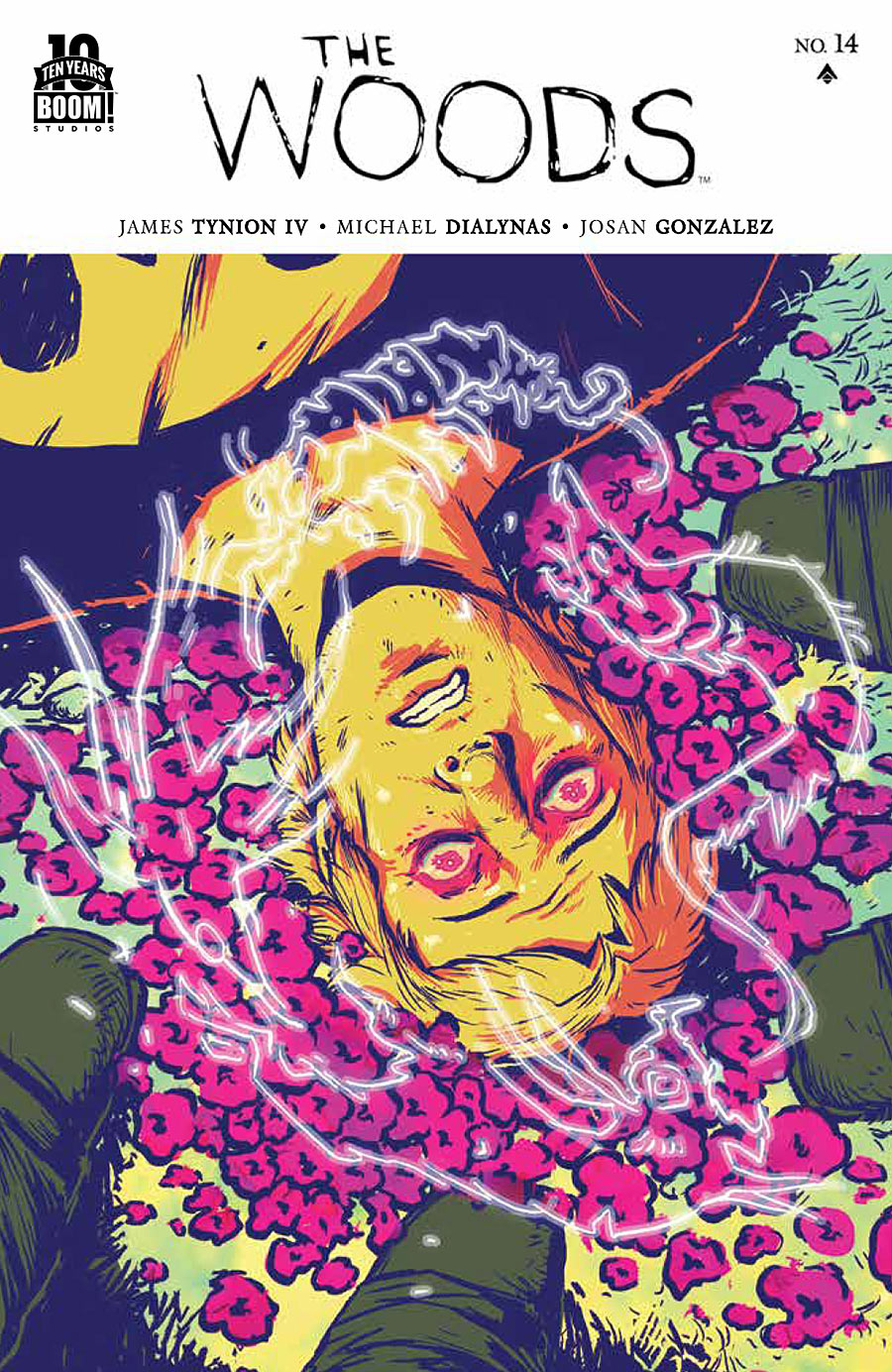 Author: James Tynion IV
Artist: Michael Dialynas
Publisher: BOOM! Studios
Source: BOOM! Studios DRC
★★★☆☆
Just when you think you know what's going on in this series everything seems to take a turn – and usually for the worst. Well, for the kids anyway. Not for us! Last issue a dark enemy started heading toward Bay Point. Nigel knows what's going on but instead of telling anyone he takes off for New London. But that's not what the bulk of the issue focused on.
No, it focuses a lot more on Casey and his attempt to take over Bay Point 'democratically' by wooing voters with drugs made from a native root. It lets them hallucinate memories of home. It's also dangerous and makes one boy commit suicide. Of course, Casey finds a way to turn that in his favor, too. And it seems like poor Calder has gotten wrapped up in it all, too. And Karen might be about to pay the price.
There's a reason The Woods is one of my most recommended series and this is it. It's awesome. It ups the ante every freakin' issue.
Neverboy #5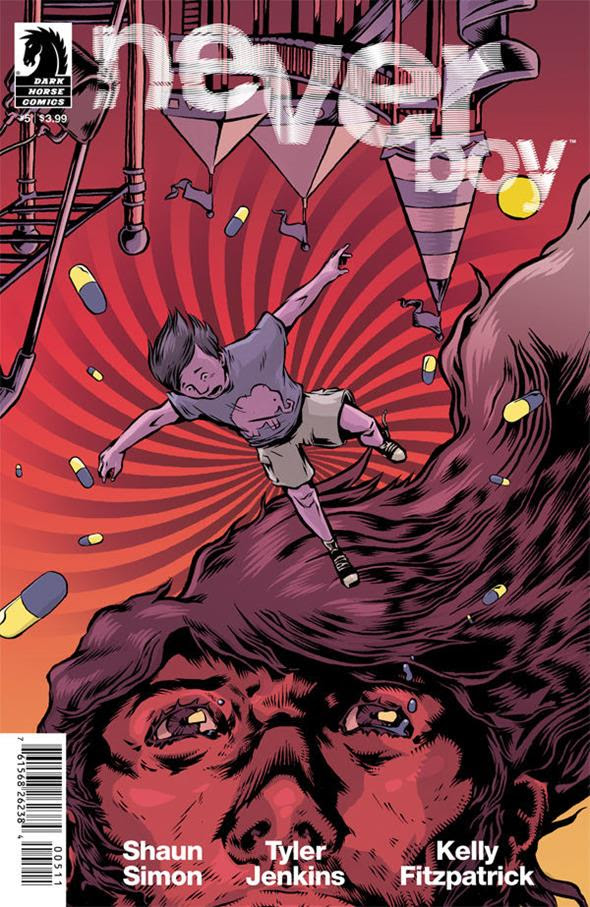 Author: Shaun Simon
Artist: Tyler Jenkins
Publisher: Dark Horse Comics
Source: Dark Horse DRC
★★★☆☆
Julian's quest for fame has decimated imagination and entire worlds of creativity are being destroyed. Neverboy doesn't have a choice – he has to stop him. But there's something that Neverboy has to do first. He has to say goodbye to Ben and his wife. In order to face off with Julian he can't keep pretending and hiding behind the drugs that drag him into the real world. It turns out, though, that he won't have to battle on his own. The imagination police are there to beg for his help and back him up. With Ben and his wife released from Neverboy's fantasies, it's time for him to step up and save what's left of imagination.
I'm actually really glad to see Neverboy stepping up to the plate. He made this mess and it's time for him to clean it up. The whole scene with him saying goodbye to Ben was extremely sad. But hopefully they made it back to some sort of normal life or existence. I'm not really sure what they were being released into. Whatever it is has to be better than the slowly dissolving fantasy world.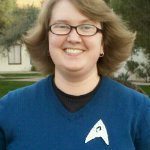 Sam Wildman is a co-founder and co-editor at Nerdophiles. She really hopes Neverboy saves imagination because otherwise the world will be a very boring place. @samaside


Kylee's Reads
Arcadia #3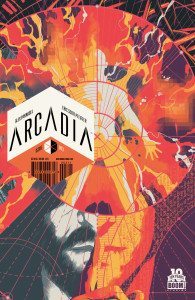 Author: Alex Paknadel
Artist: Eric Scott Pfeiffer
Publisher: BOOM! Studios
Source: BOOM! Studios DRC
★★★★★
Read Arcadia. No, for real, get issues 1 -3 and read Arcadia. Then read it again… then probably read it a third time to get an idea of the potential being explored here. In the third issue, Giacomo is picked up from his smoking house by the Homesteaders and told that they're going to help his parents. Meanwhile, in the real world Lee Pepper is ruminating on his life while his digital counterpart and the muscle of Arcadia are trying to figure out their connection.
Coral learns about skeuomorphism in school, while arguing about The Meat's place in their adapting to their new environment, before the Homesteaders rescue her as well. The Garner digital family has been pulled into a larger conspiracy that's been brewing since the beginning of Arcadia. As is tradition with each issue, a few answers are given and even more questions are layered into the story. With the first arc winding down, we're looking to get some answers, though I would be perfectly happy to see many of them roll into the second arc.
Arcadia continues to be strong, high concept sci-fi that takes its time exploring the world Paknadel has created.
Broken World #2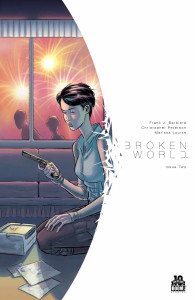 Author: Frank J. Barbiere
Artist: Christopher Peterson
Publisher: BOOM! Studios
Source: BOOM! Studios DRC
★★★☆☆
We pick back up with Elena in the aftermath of the evacuation, as lawlessness prevails to the point of her preparing to defend her own house from invaders in a flashback. Her grief is palpable after losing her husband and son, but some three months later she's still around and defending those who need her help. A young boy whom she rescues from The Children takes her back to where he's holing up with his sister, who turns out to be one of Elena's former students.
It seems like the cult The Children, which got a small nod in the first issue, is going to play a larger role on Earth now that most people have evacuated. The two kids are being specifically targeted by the group and Elena offers to take them to another group preparing the new world. It's revealed that she has a plan to get off of Earth and back to her husband and son after her former student declines to make that adventure with her. Halfway through this miniseries, we're no closer to knowing about Elena's shady past or where she's acquired her specific skillset, but we have gotten a better look at the world. With a clear goal in mind, Broken World can afford to play with its sandbox through Elena's filter on the world.


Kylee Sills is an associate editor at Nerdophiles. She desperately wants to have pretentious debates about Arcadia and the rights of AI – because Arcadia is essentially just one giant AI… right? @kyleewho