Microsoft was the first of the major players to hold their annual E3 press conference this year, and they promised from the start that they would deliver "the greatest games lineup in Xbox history." Did they pull it off? Decide for yourself. Here are the highlights from Microsoft's showing this morning.
Halo 5 – A new Halo game is basically Microsoft's safest bet to kick off their press conference, but not an unwelcome one. The new game looks quite pretty, and Nathan Fillion's involvement is a big plus. So far though, the campaign doesn't look hugely different from what we saw in Halo 4. They also showed off their new Warzone mode, which seems to combine player vs player combat with AI enemies.
ReCore – The first surprise, and a very welcome one from the man behind the fantastic Metroid Prime games. The teaser doesn't reveal much about the gameplay, but the game at hand seems to have a considerable amount of heart. Given the Prime games were light on story but near-perfect in every other category, this bodes very well.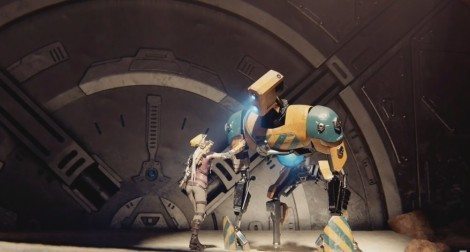 Backwards compatibility – Microsoft announced that, from here on out, all Xbox 360 games would be compatible with Xbox One. This is huge for Xbox fans, and it probably generated the most applause of the whole press conference. I have no idea how they'll manage to add this feature to the console retroactively, but the lack of this feature was one of the major complaints when the One was announced.
Fallout 4 – Bethesda already gave an in-depth look at the new Fallout in their press conference last night, so this doesn't add anything significantly new. The big announcement here was cross-platform modding, meaning that Xbox One gamers can now play mods for Fallout 4 created on the PC. Members of the PC Gamer Master Race have long boasted this PC-exclusive feature, but those days may be over.
Plants vs. Zombies: Garden Warfare 2 – Really? The first one was a clever parody but not all that much fun, and I can't imagine the joke lasting multiple entries. But we'll see.
Forza 6 – Um, so there's a car onstage? And also Henry Ford III? Well at least the trailer featured… cars? I don't get racing games.
Dark Souls III – The short teaser doesn't tell us much of anything outside of the fact that the game exists, but it looks very grim, very grand and very cool.
Tom Clancy games – Ubisoft showed up to tease Tom Clancy's The Division and Rainbow Six Siege. But both games already appeared at E3 last year, and the trailers this time actually seem to reveal even less than we saw in 2014. Not sure exactly what they're doing in the press conference.
Gigantic – Another very promising new IP. The gameplay looks unique, the distinct art style and creative character design gives the game a timeless quality, and summoning guardians could be tons of fun.
ID@Xbox – In this montage of upcoming games from indie developers, I didn't see a single title that didn't look interesting or fun in some way. It was great to see Microsoft give so much stage time to these smaller companies as well. Tacoma, the followup from the developers of Gone Home, seems to use the same gameplay style of its predecessor, but with a totally new environment and tone. Ashen is an upcoming open world game, but rather than focusing on adventure and expanse, this one looks rather depressing. Beyond Eyes might be the first game ever made with a blind protagonist, and if they can really capture this experience, it could be a mighty memorable game. And Cuphead looks like a blast with its pitch-perfect recreation of 1930s cartoon visuals in an arcade gaming setting.
Ion – The new game from the developers of DayZ. The short teaser for this space MMO seems to represent that this game operates on an immediate and intimate scale as well as an enormous macro one. These developers clearly know how to execute a particular theme and tone, and its great to see them taking on such a drastically different concept for just their second game.
Rise of the Tomb Raider – The Tomb Raider reboot seems to be taking on the same pattern as the Uncharted trilogy, slowly divorcing itself from realism in favor of big action and memorable set pieces. I applaud this gameplay demonstration primarily because it manages to create a tense and thrilling sequence without anyone firing a gun the whole time.
Sea of Thieves – Rare introduced this as the most ambitious game they've ever made, and that might be accurate. But if they pull this MMO off right, this could be the definitive pirate game, with a crew, rival captains, and everything you need to make the experience authentic. The Rare Replay collection is also deserved, and it's great to see them including both classics like Banjo-Kazooie and recent titles like Viva Piñata.
Fable Legends – This looks to be a MOBA set in the Fable universe, which would be a considerable departure for the franchise but perhaps indistinguishable among the flood of titles in the genre. But hey, there's no price like free.
Microsoft Hololens – The big tech demo of this year's conference, and boy is it stunning. The virtual reality featured looks like it's straight out of a science fiction movie, and the interactivity seems rather responsive at this stage. I hesitate to get too excited after the disappointment that was Kinect, and I'm still not sure exactly how this will be used for gameplay, but this is an incredible tool for developers to have at their disposal.
Gears of War 4 – People expected and anticipated a new Gears of War game announcement from this press conference more than anything else, so good thing they delivered. This entry seems to take the basics of the franchise's gameplay and deliver it in a more subdued and intimate style, rather than the no-holds-barred nature of the previous entries. I didn't expect to get excited over a GoW game, but this one looks quite promising.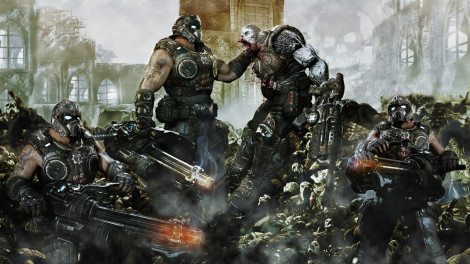 Overall, this was a rather strong showing from Microsoft this year. Most of the major announcements were fairly obvious ones – new Halo, new Forza, new Gears of War – but they also put considerable focus on their various new IPs, especially the ones from independent developers. Combine that with the spectacle of Hololens, and this was a rather exciting and entertaining show. It may be too early to declare Microsoft the "winner" of this year's E3, but they're currently the ones to beat.