Synopsis: Helena and Sarah await the rescue party, Cosima really needs pee (and acting lessons), we meet Alison's mother, and Donnie's real name was Donald Francis Chubbs – before he took Alison's last name, of course.
Rating: ?????
Sarah takes a backseat in this episode to mourn Paul and give Helena and Mrs. S the chance to patch things up. They get into a bit of a fist fight before hugging it out. Helena also name-drops Jesse and it's adorable, if a bit anticlimactic to wrap things up quickly and easily. Although, Helena has always wanted a family, so I guess it's understandable.
Meanwhile, we meet Alison's mother and so many questions about Alison are answered. Not to mention Donnie's last name used to be Chubbs – and he took Alison's last name when they married!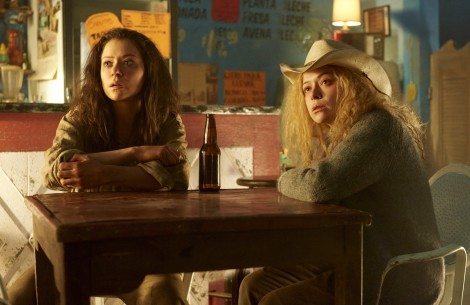 Delphine shows up at Shay's apartment looking for Cosima, effectively ruining their morning together. While Delphie fusses over Cosima's health and asks for a pee sample, Shay turns on the shower and proceeds to eavesdrop through much of the conversation. It's a frosty reunion that leads Cosima to ask Alison for her pee right in the middle of her big campaign day.
But she's not the only one hounding Alison. Her mother calls in the middle of an attack (panic, heart, hypochondriac), dragging Alison away from her table and leaving Felix to cover for her. When she shows up, her mother is basically okay and we see the tension in their relationship clearly.
Donnie and Jage visit Pouchy – who one cut off Vic's finger – to make a money swap for pills. Only they've got Alison's campaign materials, while Alison handed off the $30,000 to the school district and Jason is sent to go collect.
While Alison is dealing with her mother, Cosima shows up for pee and we finally get to see something we all didn't know we needed: Cosima pretending to be Alison. Felix fixes her up for the school district photo ops and she reluctantly plays along, without the help of her glasses.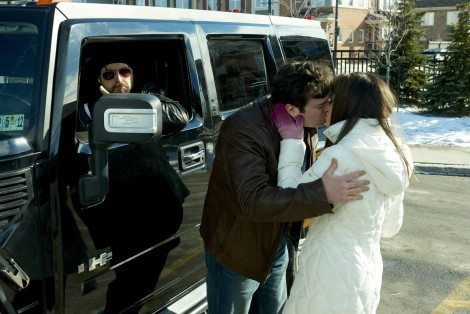 Another pairing I never knew I needed: Scott and Rachel and medieval farm building. When she comes in for protein testing, he flashes her the coded book and they sneak around Delphine to get together. He finally found someone he can beat at table-top gaming and is taking full advantage of really teaching her before she decodes one of the pages of the book. Except she'll only tell the message to Sarah, so there's something to look forward to.
Not only does Alison have to juggle Jage, her mother making life-altering confessions, and getting the money back, but she has to make sure she's not seen with Cosima running around. It's kind of sad that Alison doesn't actually get to do much of her own campaigning because she's running around trying to fix this whole mess.
Cosima nearly blows the whole thing with her speech – as a lesbian… supporter – before coughing her way off stage so that Alison can actually come on stage and deliver a speech about family from the heart. She wants to be the mother hen to keep the chicks together!
Then she refused to give Cosima her pee in an attempt to get her to talk about what the underlying problems are, before being interrupted by her mother. She's signed over Bubbles, but is also trying to push Jason on Alison. #TeamDonaldFrancisChubbs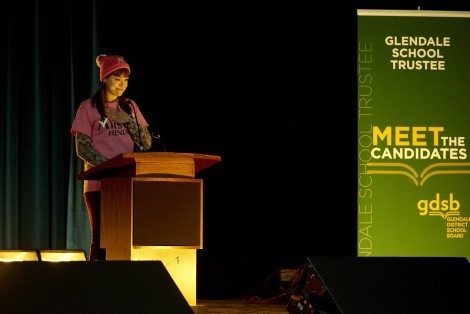 In an attempt to shake her mother of some of her delusions, Alison introduces her to Cosima – whom she thinks is mulatto from her hairstyle – who quickly excuses herself from the awkward family talk. Her mother explains it away as her IVF not being an exclusive donor, rather than Alison having clones and Alison just has to walk away.
At the end of the episode, Cosima is opening up to Shay about some of her health problems when they get a whole lot worse, as she starts bleeding in the bathtub. The previews for next week promise Donnie babysitting Helena, Jage getting a little too close to Alison, and Rachel and Sarah Skyping!