We're back again (a little late) this week with our weekly pull list post! Ashley was out of town this past week but she back with us on Wednesday.
There were some pretty great reads available this week and BOOM! Studios definitely dominated our to-read list this time around. But Dark Horse wasn't without their surprises and a series we were considering dropping completely turned itself around. Now we can't wait to see what happens next!
Take a look and see what we read. Then let us know what you thought of these issues and what you read this week in the comments!
Sam's Reads
Cluster #4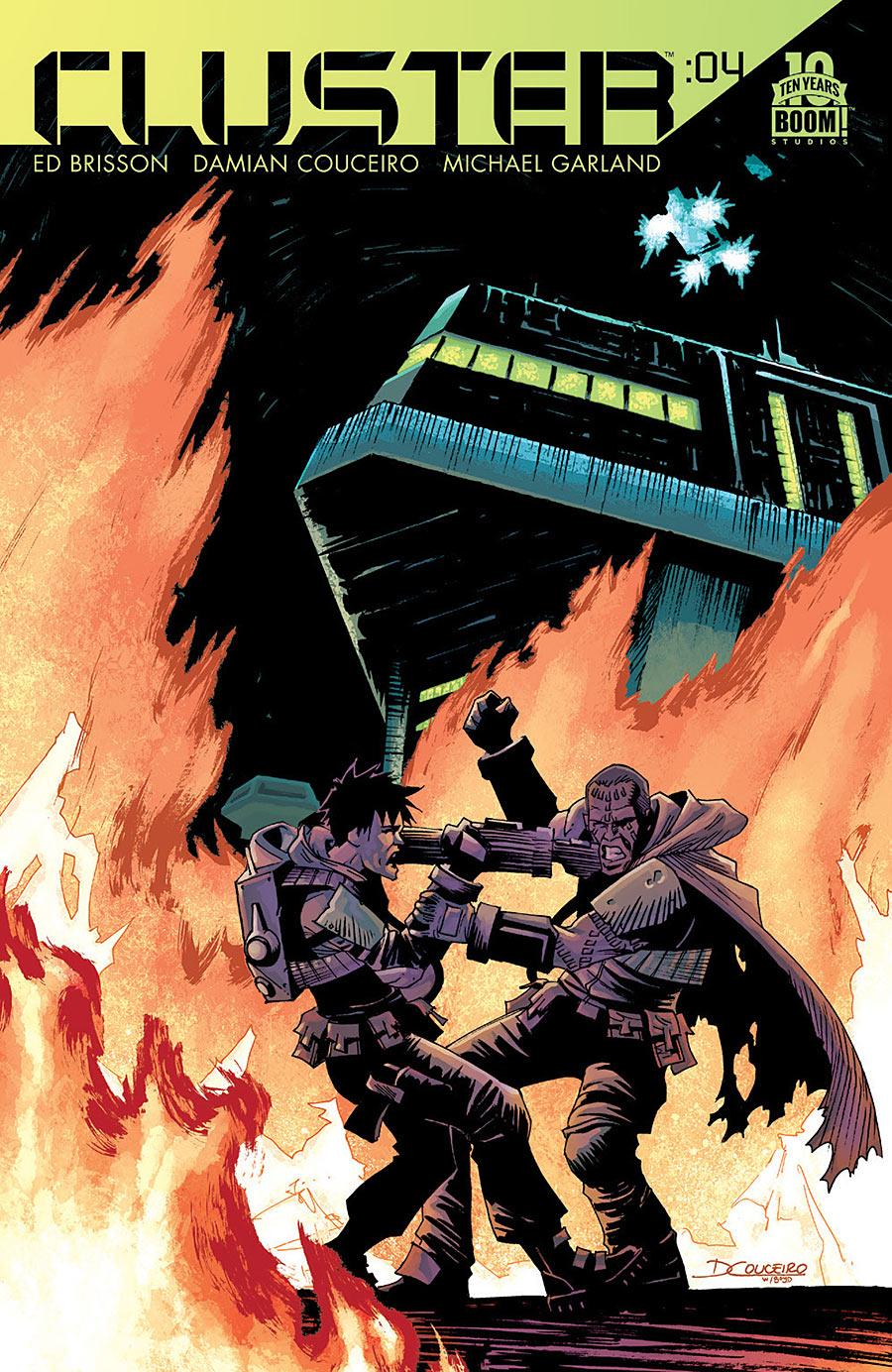 Author: Ed Brisson
Artist: Damian Couceiro
Publisher: BOOM! Studios
Source: BOOM! Studios DRC
★★★☆☆
This book certainly knows how to keep you coming back, though I'm still not 100% sure where it's going with it's story. When we last left off with our crew of runaway convicts, they were desperately hoping that the rebels would have a way to keep the little bombs in their chest from exploding. And they actually do. Unfortunately, it might not have been fast enough for Samara. After Halleran gets a taste of his own medicine, Samara and the others get pinned down. The cavalry swoops in but it could be too late. We'll have to wait and see next issue.
Over all, still a good series. It's a pretty solid sci-fi series and I'm glad that it only took four issues to resolve the whole 'are we or are we not going to blow up?' thing. The rebels' secrets will hopefully start to come out next issue so we can really start to move this story along. I was expecting Halleran to be a more prominent antagonist so with him gone it's time to start figuring out what comes next.
Feathers #5 (of 6)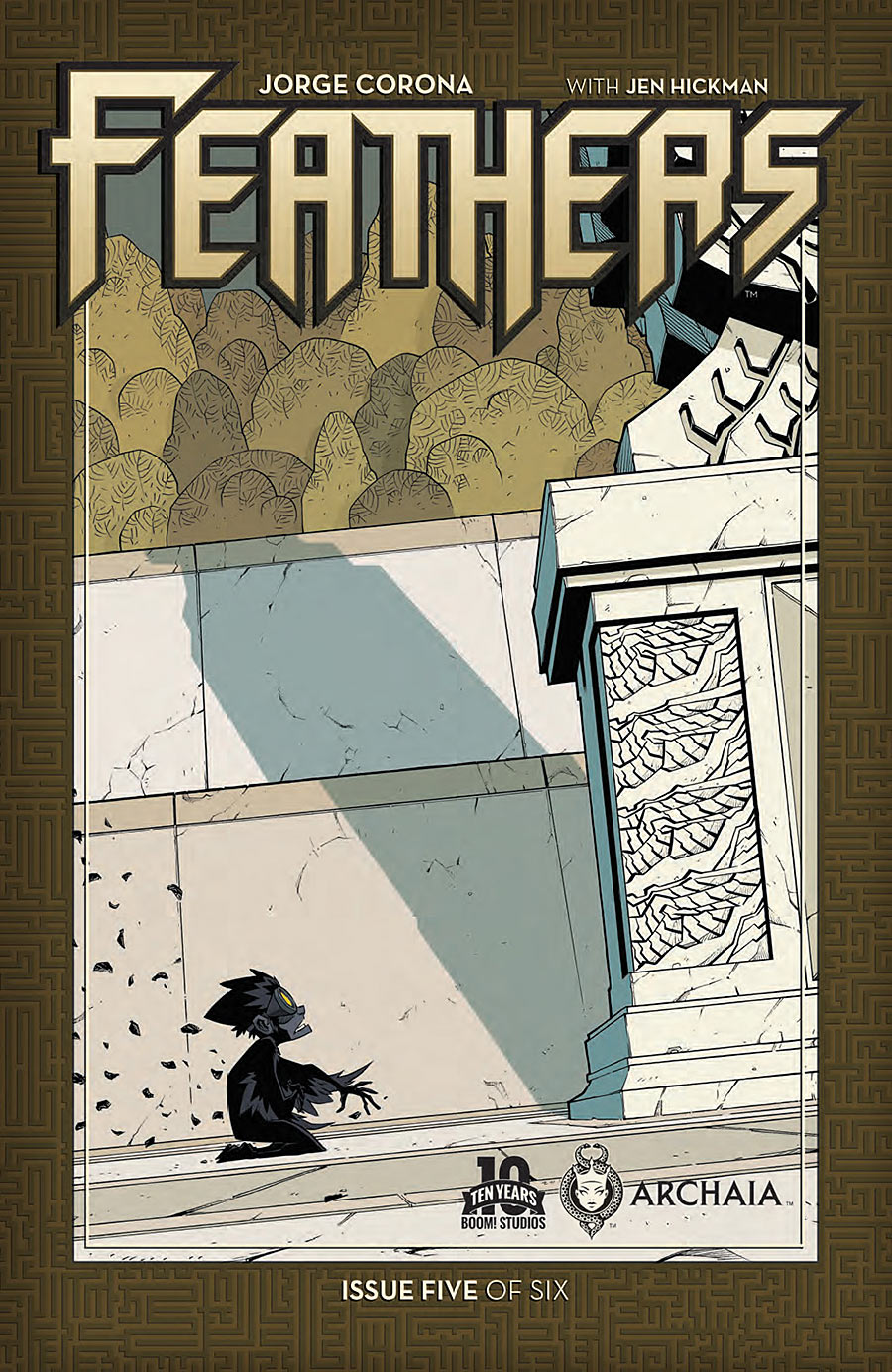 Author: Jorge Corona
Artist: Jorge Corona
Publisher: Archaia
Source: BOOM! Studios DRC
★★★★☆
Here we are with yet another fantastic issue of Feathers. Could this series get any better? I suppose it's possible – next month will mark the end with issue six. Hopefully we'll get some answers finally – like the truth behind the Guide and what the evil 'Pied Piper'-esque guy is really doing with those kids.
This issue  was light on answers but heavy on emotion. Poe leaves the city and goes home to his father to tell him he was right about how people would treat him. But their reconciliation is short lived as the old man continues to keep secrets. After running off and taking to the streets in full view of everyone, he finds out that the mice have all been taken. Bianca, meanwhile, finds her way back to the Maze with help from an unexpected source – her father. With Bianca on her way to save Poe and Poe about to surrender himself in exchange for the lives of the mice, we're gearing up for a pretty epic finale. And I can't wait!
Neverboy #3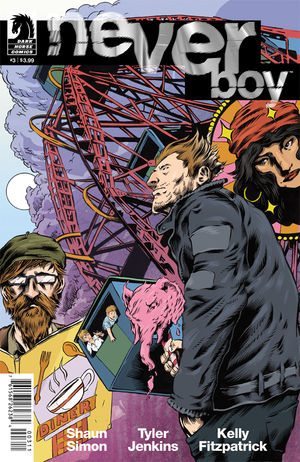 Author: Shaun Simon
Artist: Tyler Jenkins
Colorist: Kelly Fitzpatrick
Publisher: Dark Horse
Source: Dark Horse DRC
★★★★☆
This series had one more issue to grow on me… and it has. The idea of an imaginary friend living in the real world and desperately trying to stay in it was cool. But the first couple issues floundered. Certain parts of the story didn't work for me. Yet this issue really starts to bring things together (I'm still not into the whole drug aspect but whatever).
Neverboy manages to get the drugs he needs to bring his family back into reality. Ben barely remembers anything but Rachel, his wife, learns the whole story. She's not taking the whole thing very easily and though she tries throughout the issue to come to terms with things ultimately it's too much. Julian, on the other hand, is loving life again. Seeing the diner and seeing that wrinkle in reality has given him his inspiration back. But he's determined to go into the diner, which Neverboy has reminded us several times is a bad idea.
I'm really excited to see where things go from here. Will Neverboy just unimagine his wife to get his kid back and avoid a divorce? Will Julian destroy reality (or at least imagination) as we know it by breaking into the diner as a real, living human being? I don't know! But I want to know. So, good job, Neverboy. Looks like I'm still in for whatever comes next.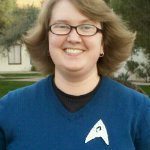 Sam Wildman is a co-founder and co-editor at Nerdophiles. If she were an escaped convict with a bomb in her chest she'd probably trip and set it off or somethng accidentally. This would surprise no one. @samaside


Kylee's Reads
Arcadia #1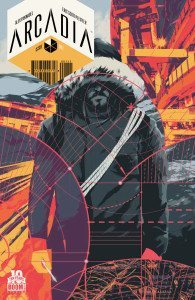 Author: Alex Paknadel
Artist: Eric Scott Pfeiffer
Publisher: BOOM! Studios
Source: BOOM! Studios DRC
A pandemic causes billions of people on the brink of death to upload themselves to Arcadia, a computer simulation that keeps their consciousness alive. Maybe. The Meat, those still outside in reality, work to keep the system going as lines blur and the power shifts.
I can't say enough about how much I enjoyed this first issue. It has the potential to explore some really complex philosophical questions about technology and consciousness, with enough in the first issue to keep me off balance but still hounding for more.
See our in-depth review of the first issue here.


Kylee Sills is an associate editor at Nerdophiles. She already practically lives in her computer and would definitely end up in Arcadia. @kyleewho