The Queen of the Tearling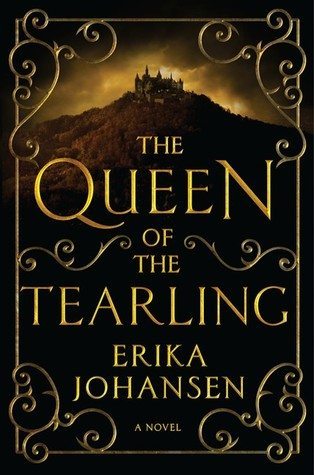 Author: Erika Johansen
Series: The Queen of the Tearling #1
Release Date: July 8, 2014
Publisher: Harper
Source: Edelweiss DRC
Genre(s): Fantasy
Rating: ★★★★☆
Review Spoilers:  Low
GoodReads | Amazon
Okay, so, this is one of my favorite fantasy books in a while. I'm not the biggest fantasy fan. I have a hard time getting through high fantasy and I was worried that The Queen of the Tearling would be the same. But man, this book was absolutely perfect. It's everything I could have wanted and more.
Kelsea is a princess but she's never lived in the Tearling. Instead she's been hidden away and raised in secret by those who would protect her. On her nineteenth birthday, however, she has to return to claim her throne. But not everyone is happy about her return. Things have changed and it's dangerous for her. She can't be sure of who to trust and betrayal could come from anywhere. For years terrible things have been done in the Tearling to keep the evil Red Queen – a terrible sorceress from Mortmese – at bay.
It's a dangerous game that Kelsea plays. But she's determined.
I loved her. She's such a strong and dynamic character, vulnerable at times, but aware of what has to happen. Even when facing insurmountable odds she stands by her convictions.
I cannot recommend this book enough. Perfect for readers of all ages, the character is young but not so young that this has to be a young adult novel. I read it as an adult (and the library I work at shelves it with adult fiction) and subsequent books will follow our queen further into her reign, I suspect, as she gets older. It's a great 'new adult' book – appealing to people stuck between the allure of YA and wanting older characters and more mature scenarios in their writing.
A must read – hands down!
A REVIEW COPY OF THIS TITLE WAS PROVIDED BY THE PUBLISHER VIA EDELWEISS IN EXCHANGE FOR A FAIR AND HONES REVIEW.