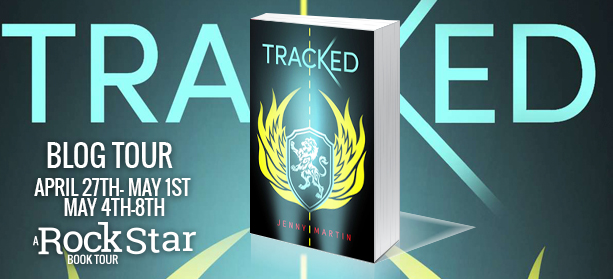 Tracked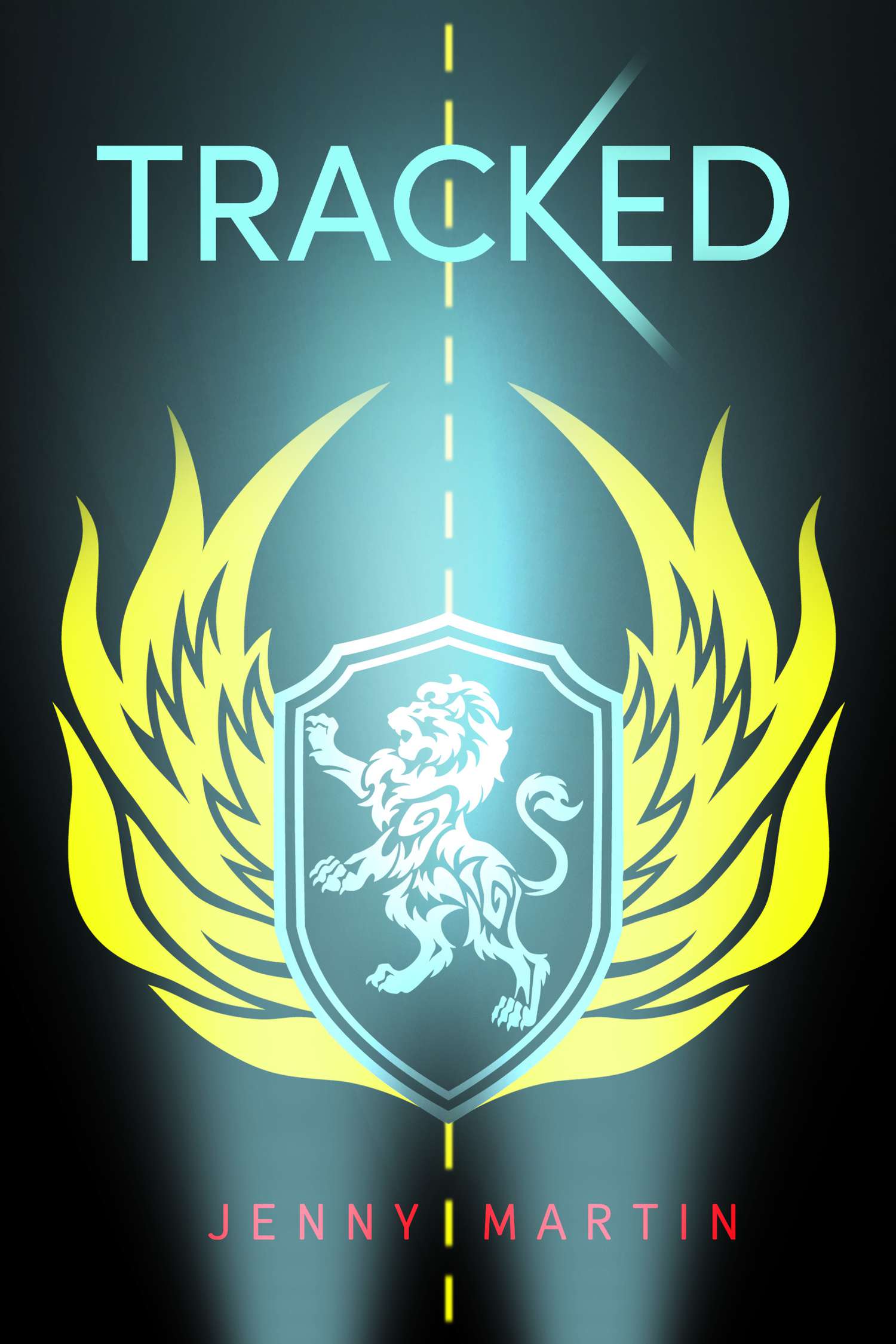 Author: Jenny Martin
Release Date: April 28, 2015
Publisher: Dial
Source: Rockstar Book Tours, Dial
Genre(s): Young Adult, Science Fiction
Rating: ?????
Review Spoilers:  Mild
GoodReads | Amazon | BN
We've been spotlighting a lot of great books this week in conjunction with Rockstar Book Tours and Tracked is no exception. Jenny Martin's debut book is a fun, action-packed book that combines some very different genres into a surprisingly compelling story.
As one reviewer on GoodReads said, it's like a mix between Star Wars and Speed Racer – and it's a mix you never realized you needed!
Here's the lowdown:
The Fast and the Furious gets a futuristic twist in this action-packed debut!

On corporately controlled Castra, rally racing is a high-stakes game that seventeen-year-old Phoebe Van Zant knows all too well. Phee's legendary racer father disappeared mysteriously, but that hasn't stopped her from speeding headlong into trouble. When she and her best friend, Bear, attract the attention of Charles Benroyal, they are blackmailed into racing for Benroyal Corp, a company that represents everything Phee detests. Worse, Phee risks losing Bear as she falls for Cash, her charming new teammate. But when she discovers that Benroyal is controlling more than a corporation, Phee realizes she has a much bigger role in Castra's future than she could ever have imagined. It's up to Phee to take Benroyal down. But even with the help of her team, can a street-rat destroy an empire?
I know what you're thinking. Fast cars and loose corporate morals could never work for a sci-fi/dystopian YA book, right? It seems like such a weird combination of genres and plot points. Yet somehow it works perfectly. Do you know what this book feels like? It really almost feels like the original 1970s Rollerball.
And that's probably why I liked it so much.
Jenny Martin brings that same fantastic mix of thinly veiled societal reflection and speculative fiction to the young adult genre and I love it. I absolutely love it. The idea of sport taking on not just a 'bread and circuses' effect but also having larger implications for business and society as a whole is fascinating. It plays so well into the world Martin has created. It also sets up a really great premise for the story: once you're on the inside how long can you really keep quiet when you start to learn the truth of things?
It's a question that Phee – our main character – has to ask herself. After being pressed into service by the most powerful corporate family on the planet, she finds out things she's not supposed to know. But she lives in a world where none of that really matters. You're a pawn in someone else's game and Phee it turns out is a pretty freakin' big one.
Phee is a really great character over all. She's flawed in a lot of ways and her reactions feel real throughout the book. She does some really stupid things which make her more likable in my mind. Despite the setting and circumstances she's relatable. You can't help but like her. The same can be said of pretty much every character in this book (except perhaps Bear). So many of them have such great backstories and motivations of their own. I became really attached to James and Cash and they basically became two of my favorite characters in this book.
Another thing I really enjoyed?
There was a lot of intrigue going on from the get go. I wasn't sure I wanted a book that was going to focus so much on racing. But it doesn't. Yes, that's an important part of it. Yes, the on-track and off-track rivalries matter a lot. There's just a whole more more to it than that. That's not to say that I didn't enjoy the racing. I did. I think at times it could have been a bit more interesting (less NASCAR, more podracing-style) but it certain served it's purpose and it was great to see Phee in her element if nothing else.
If you're looking for a book that's going to embrace the young adult dystopian genre and innovate without reinventing the wheel, Tracked is the book for you.
And you might just be lucky enough to win a copy of your very own!
Giveaway
About the Author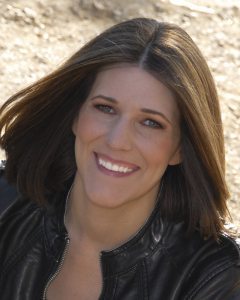 Jenny Martin is an author and librarian. Her first novel, Tracked, will be released on May 5th, 2015 by Dial, an imprint of Penguin Random-House. Jenny is also an experienced speaker, panelist and presenter who's appeared at many state and regional conferences, events and festivals. She lives in Dallas, with her husband and son, where she hoards books and writes fiction. And yes, she's still on a quest for the perfect pancake.
Website | Blog | Twitter  | Facebook | Pinterest | Tumblr | Instagram | Goodreads
 A review copy of this title was provided by the publisher via NetGalley in anticipation of this book tour.