Synopsis of 6×13: Bonnie tries to kill herself on her birthday while the others rush to stop her. In the meantime, Enzo plans to corrupt Sarah Salvatore and Caroline tries to cope with her mother's illness.
Rating:★★★★☆
Well, this episode was depressing.
It's Bonnie's birthday, so the Mystic Falls gang decide to put on a birthday party in her honor since she's still stranded on The Other Side. It should be cute, but it just comes off as really insensitive and kind of morbid, especially since we figure out that Bonnie's decided today is the day she wants to kill herself.
How did we find that out? Well, turns out all-powerful-Merged Kai now absorbed some of Luke's empathy. He feels all torn up inside about killing Liv's twin, so much so that he wrote all of his feelings down in a letter and burned it for catharsis. It didn't work, so he presumably wrote it all down again to send in a letter to Jo.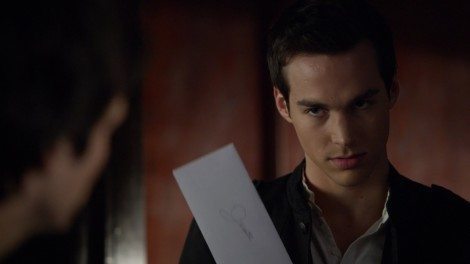 Anyway, Kai's all torn-up about killing people, so he offers to help Delena get a message to Bonnie. The Anchor's blood in Nova Scotia is full of magic – she should be able to harvest that magic and get herself home. Unfortunately, when Damon, Elena, Jeremy, and Kai flash over to The Other Side to try to talk to her, they find her drinking a bottle of bourbon Damon and her resolved would be the last thing they finished before they committed suicide.
The spell ends up being too intense for Kai, so the crew return before they can get a message to Bonnie. After some convincing, Jeremy gets Kai to try again with just him, and they manage to send the message, but not before Bonnie locks herself in the garage and turns on the car to kill herself.
As the carbon monoxide fumes rise, Bonnie suddenly decides that she wants to live, and she struggles to turn off the car. She collapses just before she's able to reach the key, but Jeremy manages to hit the button to open the garage door, saving Bonnie just in time.
Bonnie finds the message to go to Nova Scotia and packs up to go on a roadtrip at the end of the episode. Hopefully she's homeward bound because I cannot take another moment of sad Bonnie Bennet and crew when there are more interesting plotlines.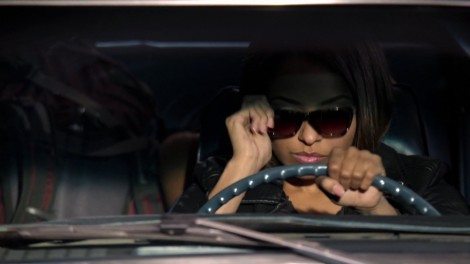 Speaking of more interesting plotlines, Liv tries to kill Kai this week for killing Luke. It fails catastrophically, and she manages to alienate Tyler – which seems a little unfair of Tyler, honestly. I mean, Liv is clearly grieving over her twin brother, Tyler shouldn't just suggest packing up and running for the rest of her life, and he shouldn't abandon her just because she impulsively decides to kill Kai, herself, and the rest of the Gemini coven. Eh.
After the attempt on Kai's life, Elena and Damon finally get back together for good. Elena's decided that it's important to focus on the present, regardless of whether or not human!Elena would have been making out with Damon's face after every near death experience.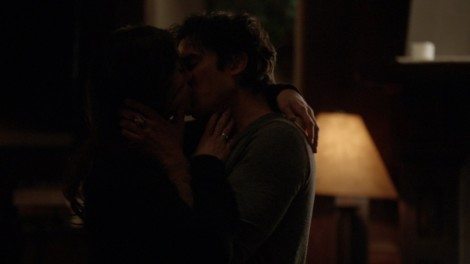 Also this week – Jeremy applies to art school, Caroline tries to find a Ms. Cuddles, which she buried in the woods when she was a little girl in an obvious attempt at repressing the fact her mother is slowly dying, and Enzo and Matt stalk Sarah Salvatore for funsies.
None of these stories are particularly interesting except that Caroline and Stefan had a cute play fight in the woods over how ridiculous looking for a buried stuffed bear was.
Also, we figure out that Enzo's diabolical master plan is to gradually corrupt Sarah Salvatore until she begs to become a vampire. Because, you know, it makes sense to corrupt your best friend's niece to get back at your best friend's brother, I guess. Maybe all those Augustine experiments messed with Enzo's ability to grasp the concept revenge.
Or coherency.