According to a report at Deadline, Paramount Pictures, JJ Abrams and Skydance Productions have narrowed their choices down to five.
The directors in contention for Star Trek 3 are: Rupert Wyatt (Rise of the Planet of the Apes), Morten Tyldum (The Imitation Game), Daniel Espinosa (Safe House), Justin Lin (Fast & Furious), and Duncan Jones (Source Code).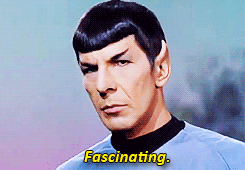 Originally set to direct, Robert Orci left the project earlier this month, apparently to focus on the Mighty Morphin Power Rangers film reboot. Though a report at Badass Digest claims that Orci had lost creative control of Star Trek 3 and Paramount was not happy with the script. Orci was a co-writer on the previous two JJ Abrams Star Trek installments, as well as this past summer's disappointing The Amazing Spider-Man 2, which seems to have destroyed the franchise.
Of the top five, Duncan Jones seems the most exciting prospect. Jones recently completed the film adaptation of Warcraft, due out in 2016. His previous films Moon (2009) and Source Code (2011) show he has a great eye for sci-fi, and is one of the most interesting directors working today. Unfortunately, he immediately took to twitter and denied any involvement with Star Trek.
Very flattering being on short list for Star Trek, but won't be doing it. Absolutely MUST make my own thing next, or I'll die of old age!

— Duncan Jones (@ManMadeMoon) December 15, 2014
Aside from Jones, I think Lin could do some interesting things in the Star Trek universe, though Wyatt is currently the frontrunner for the position. Edgar Wright was also rumored to be a candidate, following his departure from Marvel's Ant-Man, though his name doesn't appear on this list.
Of course, nothing is set in stone yet and another director may pop up to steer the Enterprise. Paramount is aiming for a 2016 release for Star Trek 3. Until then, we must wait…