Asylum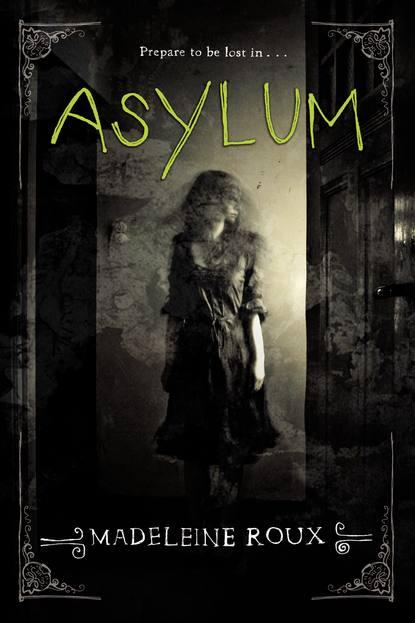 Author: Madeleine Roux
Release Date: August 20, 2013
Publisher: HarperCollins
Source: Edelweiss DRC
Genre(s): YA Fiction, Juvenile Fiction, Horror, Thriller, Suspense
Rating: ★★★☆☆
Review Spoilers:  Low
GoodReads | Amazon
I absolutely loved Madeleine Roux's first book Allison Hewitt is Trapped. It was one of the first books I reviewed on Nerdophiles and remains one of the only audiobooks we've reviewed. What made that book special was the very real, very honest way in which Madeleine Roux wrote out Allison's story from her own point of view and how she worked in the various types of media through which people communicated. I will admit, Sadie Walker is Stranded – the follow up to Allison Hewitt is Trapped – wasn't quite as good as the first book in that series but the way she wrote that book completely different and still told a compelling story gave me hope for her YA debut, Asylum.
And, to be fair, Asylum really is a good book. I just had really high expectations after how amazing Allison Hewitt is Trapped that I think I let myself down more than anything else. It's a little bit like reading Looking for Alaska after reading The Fault in Our Stars. It's still a good book but nothing John Green writes will ever quite match up to The Fault In Our Stars – for me, at least.
The basic premise behind Asylum is your general haunted asylum story. Daniel Crawford is a teenager with an unknown past and a history of his own sort of therapy sessions. Adopted when he was younger, he's always felt a bit on the outside of things and he sees the New Hampshire College Prep summer camp program as his way of really meeting new people and getting excited about something. There just happens to be this little hitch where the dormitories where they will all be staying are part of an old insane asylum and, oh yeah, the warden was kind of crazy and did a lot of inhumane things there.
For most of the story, Dan and his new friends Abby and Jordan find themselves investigating a series of really creepy incidents going on around the place. It begins when Dan finds a creepy photo left over from the old days of the asylum in his desk drawer and then starts getting creepier when strange – and sometimes threatening – handwritten messages start appearing in his room.  After he and his friends break into some of the blocked off sections of the old asylum building that have been left in ruins (because apparently that's safe to do when you're housing a ton of high schoolers with raging hormones and no sense of self security) they find more photos and a lot more crazy coincidences – including some long forgotten family history that might tie both Abby and Dan to those horrible last days of the asylum. And, then, things take an even darker turn.
Solidly written with decent characters and a fairly compelling – if stereotypical – story, Asylum will appeal to the current generation of young adult horror fans. One nice little addition to the story is the sequence of photos and notes dispersed throughout the book. It's a bit gimmicky in this book and not nearly as put together as some other horror thrillers that have similarly used pictures and things to add to the mystery and creepiness of the story. There are no added clues in the pictures at the very least and they merely serve to help illustrate the book. And while I liked Dan as a narrator I never really felt like I knew him that well. Most of the characters weren't nearly as developed as I would have liked but that may have been a choice on the author's part – at least in as it applied to Dan and Abby – because ultimately they were wrapped up in a lot of the mysteries of the Asylum. I really liked Jordan as a character, though, and I think he was probably the most normal and realistic of the two. His reactions were spot on and even with as little background as we got on him it was enough to help shape him into a fairly three dimensional character.
Ultimately, the story and it's conclusion are satisfying enough even if I found it a bit confusing in some parts and predictable in others. The end certainly was not my favorite part of the book. I really enjoyed the first seventy-five percent of the book but by the end I was ready for the end game to finally be revealed. When it was, though, I was pretty content with how everything wrapped up – though I still feel like a lot went unanswered. Not enough, however, for a sequel as  think this is one of the few standalone books for young adult readers out there these days. I think some aspects of the book could have been a bit better fleshed out but for the most part I think it really does itself justice and anyone who reads it will walk away pretty happy.
Final Thoughts:
If you're a fan of the horror genre and looking for a quick, compelling read then Asylum is a good choice. It's a fairly solid YA debut and Madeleine Roux's writing is – as always – very well put together. The characters are a little shallow and could have used a bit more development but the story gets you from point A to point B with a good amount of mystery and some pretty good thrills. But if you're really looking to see Madeleine Roux excel definitely check out Allison Hewitt is Trapped at some point.