I am thrilled to be hosting a spot on the PRESTON NOIR by Sean O'Leary Blog Tour hosted by Rockstar Book Tours. Check out my post and make sure to enter the giveaway! 
About The Book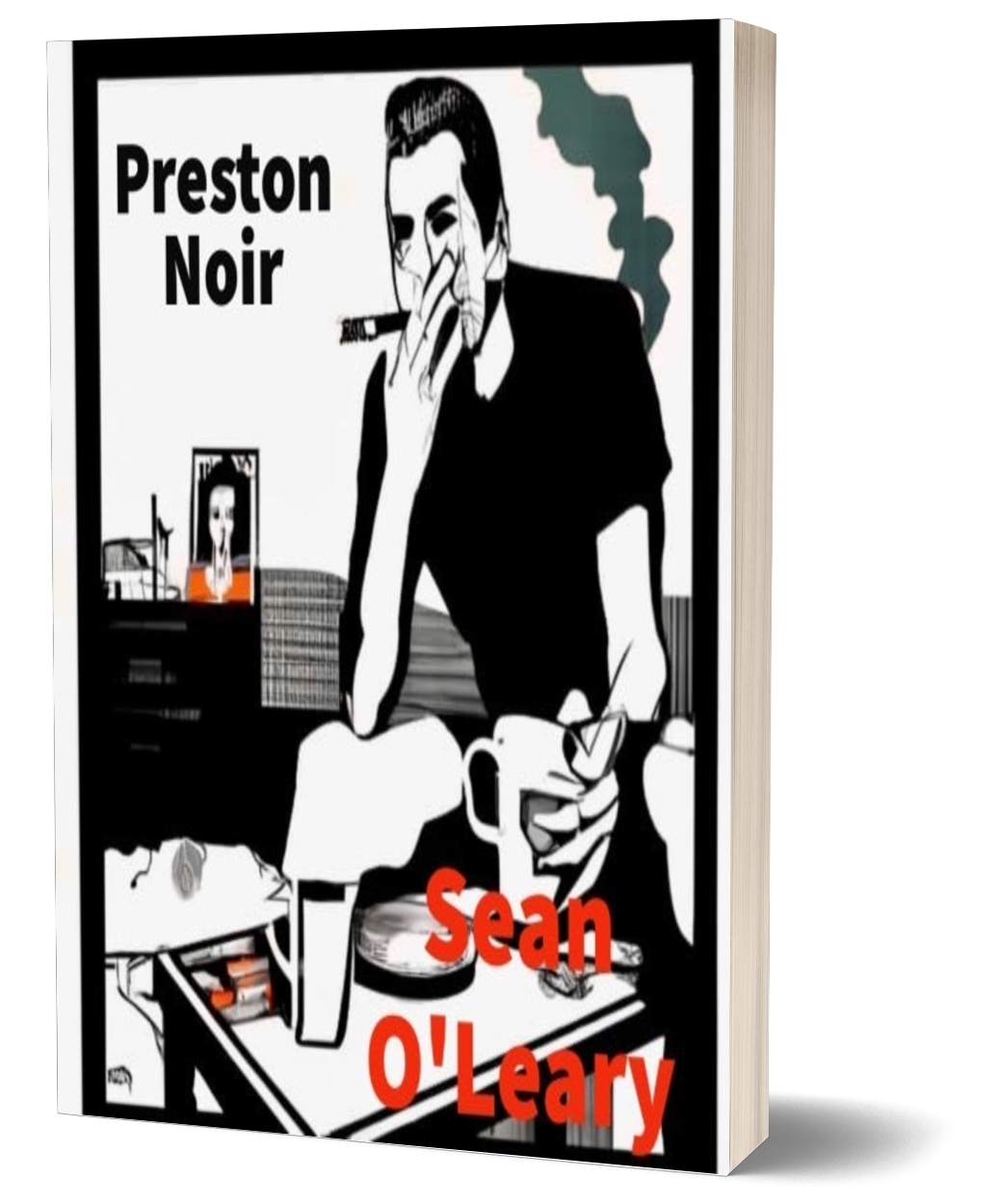 Title: PRESTON NOIR
Author: Sean O'Leary
Pub. Date: June 10, 2023
Publisher: Sean O'Leary
Formats: Paperback, eBook
Pages: 204
Find it: Goodreads, https://books2read.com/PRESTON-NOIR
Read for FREE with a Kindle Unlimited membership!
Preston Noir follows Private Investigator Rufus Warhol as he tries to find a missing teenage girl while attempting to balance the consequences of having an unpaid debt to a local crime boss, a drug-dealing brother, and a drug-addicted sister.
This is a page-turning, fast-moving crime novel in the style of Peter Corris or Peter Temple's Jack Irish thrillers.
The deadline for the unpaid debt sets the cracking pace as Rufus tries to navigate through all his problems and get some clean air. His sister is causing him problems and his ex-girlfriend is sick of lending him money. His brother is done with him and all Rufus really wants to do is get wasted and go see Died Pretty at the Croxton Park Hotel.
But he and his brother put their differences aside when their sister is used as a pawn to get the debt paid. They race furiously against time to find her and put an end to all their problems once and for all.
About Sean O'Leary
Sean O'Leary has published five short story collections, My Town, Walking, Wonderland, Tokyo Jazz and Other Stories and This is Not a Love Song. His novella Drifting was the winner of the 'Great Novella Search 2016' and was published in September 2017. He has published over forty short stories in literary and crime fiction journals. His crime novella The Heat, set in Darwin and Bangkok was published in August 2019. His interviews with crime writers appear online in Crime Time magazine. His crime novel Going All the Way is out now and his crime series featuring Indigenous investigator, Carter Thompson includes, City of Sin and City of Fear. The third book, City of Vice drops in late 2023.
He has worked in a variety of jobs including motel receptionist, rubbish removalist/tree lopper, farm hand and night manager in various hotels in Sydney's notorious, Kings Cross. He has lived all over the bloody place but now resides in Melbourne, thinks that test cricket is the greatest game of all and supports Melbourne Football Club (a life sentence). He writes like a demon, loves travelling, is mad about photography, does some AI art and tries to walk everywhere.
Website | Twitter | Facebook | Instagram | Goodreads | Amazon | BookBub
Giveaway Details
2 winners will receive a finished copy of PRESTON NOIR, International.
Ends July 11th, midnight EST.
Tour Schedule
Week One:
Week Two: