I am thrilled to be hosting a spot on the THE BLUE FLAME: The Complete Series by Christopher Cantwell & Adam Gorham Blog Tour hosted by Rockstar Book Tours. Check out my post and make sure to enter the giveaway! 
About The Book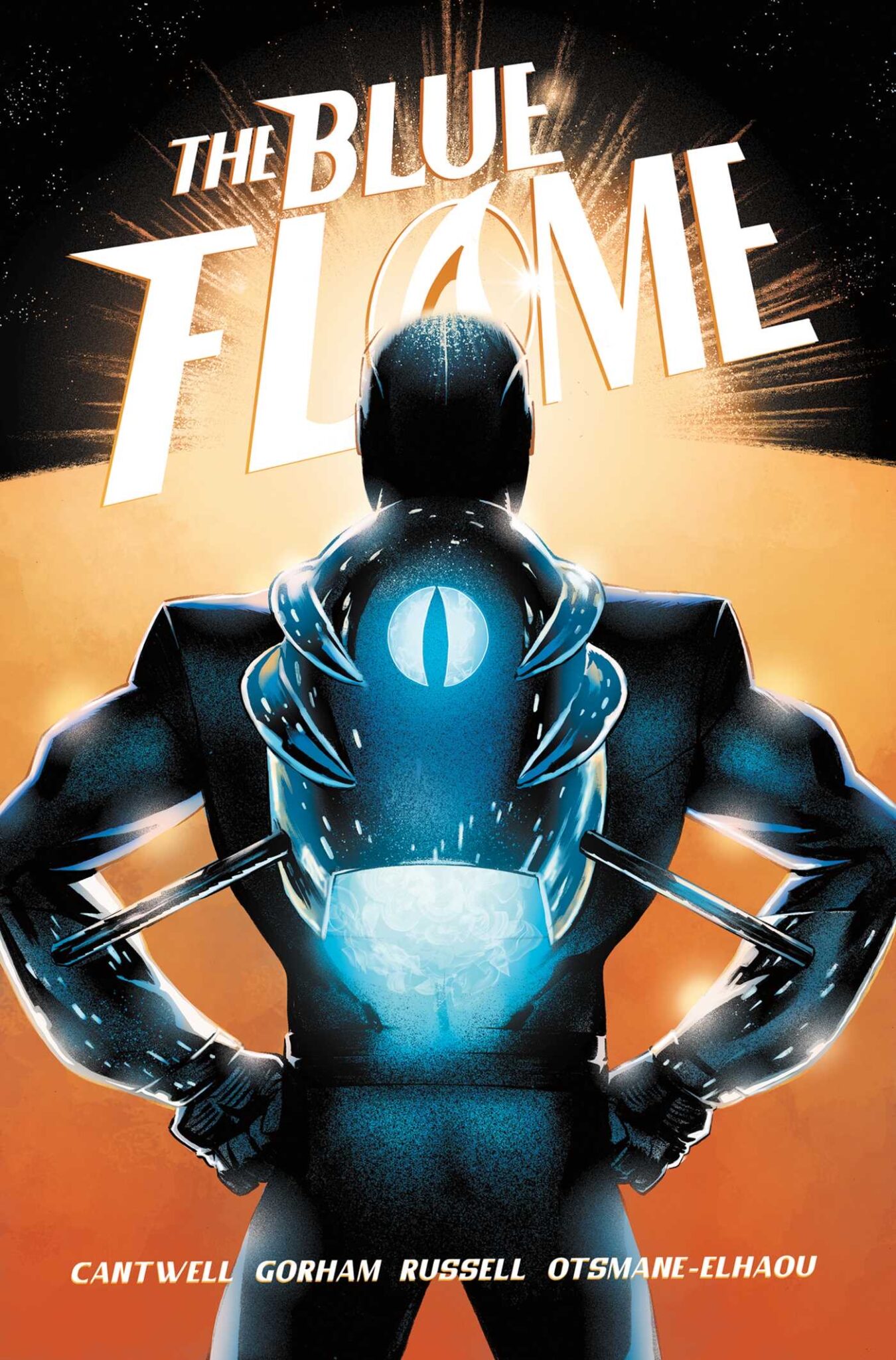 Title: THE BLUE FLAME: The Complete Series
Authors: Christopher Cantwell & Adam Gorham (Illustrator)
Pub. Date: May 30, 2023
Publisher: Vault Comics
Formats: Hardcover, Paperback, eBook
Pages: 256
Find it: Goodreads, https://books2read.com/THE-BLUE-FLAME
A cosmic action adventure for fans and readers of Watchmen, Strange Adventures, and Hawkeye, The Blue Flame tells the story of a blue collar working man/DIY vigilante/cosmic hero, who must defend Earth with an answer to the question: "Is humanity worth saving?"

Repairman. Vigilante. Cosmic Hero.

The Blue Flame is a cosmic hero. The Blue Flame is a DIY vigilante that fights crime on the streets of Milwaukee. The Blue Flame is a blue collar HVAC repairman named Sam Brausam.

In the wake of a horrific tragedy, the boundaries of the Blue Flame's identity blur even further. Now, before a universal trial, the Blue Flame must prove that humanity is worth saving. But in order to do that, Sam Brausam has to save himself. Can he? An odyssey for answers at the heart of the universe.

Collects the entire ten-issue series.

"…a thought-provoking saga that transcends the usual genre clichés." — Publishers Weekly

"The Blue Flame …is a triumph" — SYFY Wire

"A perfect 10." — Comics Bookcase

"…one of the most thought-provoking stories in comics all year." – SYFY Wire

"…a vital modern superhero story." — Comicbook.com

"With a rich, multifaceted narrative (it touches on, among other reference points, Birdman and Strange Adventures), the book is a gripping exploration of why people become heroes, and what that ultimately means in every sense (logistical, emotional, philosophical, etc.)" – AIPT

"…an intriguing and rich read…" – Comics Bookcase

"The Blue Flame … is a supremely confident, deliberate, and interesting comic. Every element of craft in this book is not only well-done but deployed in a way that serves a greater unified narrative, one that gets at the heart of the intersection of the fantastic and the tragic. It's brilliant work. 10/10." – Comics Bookcase

"If you like brilliant art and clever storytelling this is one to pick up." – Comic Watch

"The Blue Flame … presents a crisscrossing narrative that pays homage to Silver Age comics and sci-fi serials, setting up a mystery that crosses time and space. Comic fans old and new should give this title a read, as it presents classic tropes in a fresh new way. [It] has also raised a set of questions that will keep readers … hooked." – But Why Tho?

"… a compelling narrative …" — Gate Crashers
About Christopher Cantwell
In addition to writing comics (THE BLUE FLAME, IRON MAN, ANGEL, UNITED STATES OF CAPTAIN AMERICA, DOCTOR DOOM, SHE COULD FLY) , Christopher Cantwell is a veteran TV writer and producer, having co-created and show ran AMC's HALT AND CATCH FIRE. He currently also serving as co-Showrunner for the TV adaption of PAPER GIRLS by Brian K. Vaughan for Amazon and Legendary Entertainment.
About Adam Gorham
Comic book interiors + covers. Currently drawing The Blue Flame @ Vault Comics.
Giveaway
2 winners will receive finished copies of THE BLUE FLAME: The Complete Series, US Only.
Ends June 20th, midnight EST.
Tour Schedule
Week One:
Week Two:
Week Three:
Week Four: