The British heist film, The Pay Day, just made its stateside debut on STARZ, and Nerdophiles had the pleasure of chatting with co-creator and co-star of the daring, high-action dramedy Kyla Frye. The Pay Day is defined by Frye's co-creator and co-star Sam Benjamin as "A defiant, working-class tale led by a woman of color that nods to old-school British capers like The Italian Job." We meet Jennifer (Frye) & George (Benjamin) on a heist gone wrong after Jennifer is fired from her IT job and looks to an unexpected Black market opportunity to make some cash. Check out our conversation!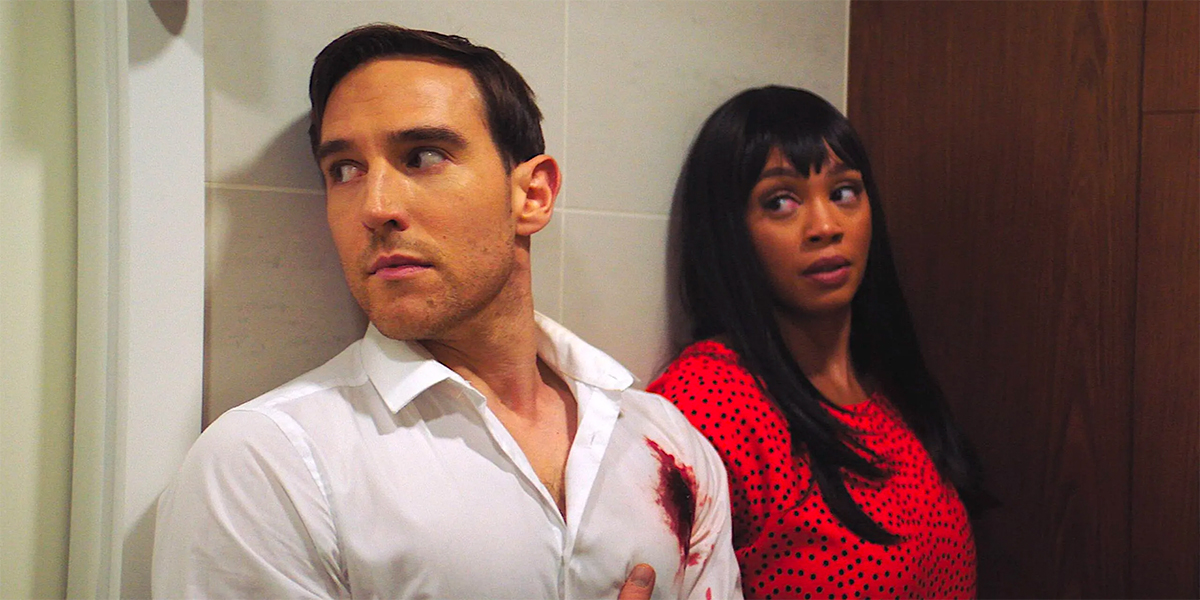 On finally introducing U.S. audiences to The Pay Day, Frye shared: "You know, I am excited that a whole new audience and demographic get to experience it, so it's fascinating to be hitting that base. I'm pleased because for STARZ to pick it up and run with it is a big deal."
On where the idea for the film came from, Frye said: "So, the idea came about as a result of myself, Sam Benjamin, and Sam Bradford, the Director, and co-producer, working together in 2013 on Double Cross. This is an eight-minute crime caper available on Amazon Prime Video. And we discovered that not only did we like working together, but we also had this sort of lightning-in-the-bottle effect where everyone kept asking us for more. People wanted more of the story, the characters, and more of myself and Sam Benjamin on screen. So, we got our heads together to write the script and do something bigger."
She added: "We did everything ourselves and didn't wait for funding. Since we filmed during the pandemic, the city was shut down. I had just given birth to my youngest daughter a year before, but this amazing project was essentially my baby too. We were able to make it work, and it's just been a wonderful, fun ride."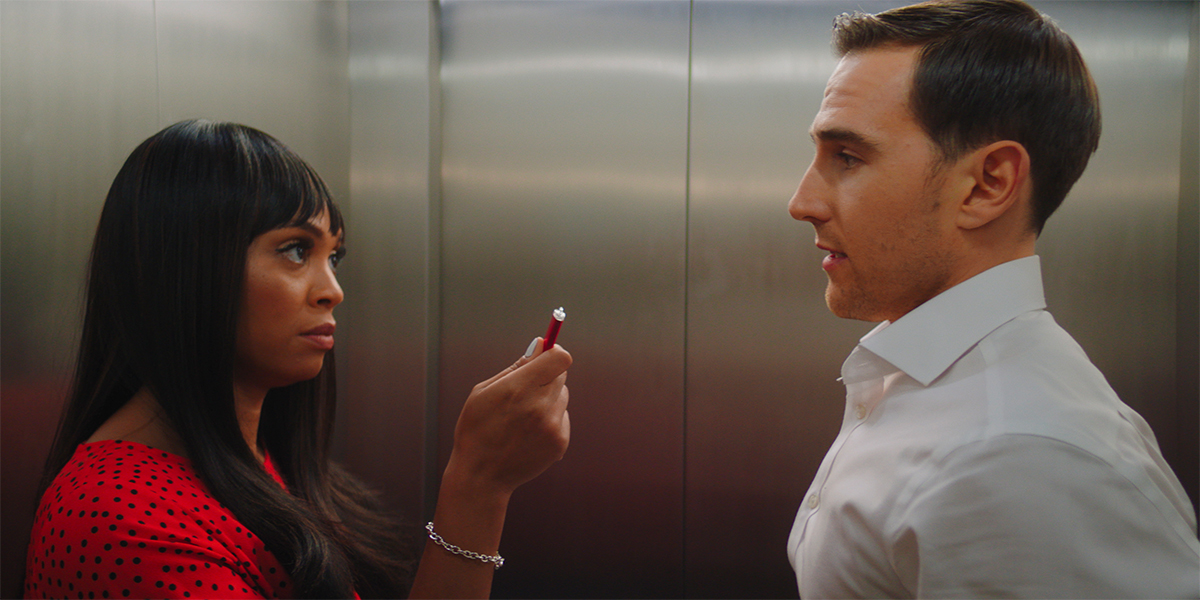 On collaborating with Sam Benjamin, Frye told us: "Sam Benjamin and I met in 2011 at a writing event, where I was there as an actor, and he was there as a writer/actor. I was watching one of the staged scripts thinking it was so cool, and it turns out he wrote it! Sometimes you click with people and are like kindred spirits; that was us after that first meeting. So, we started meeting for coffee and discussing the content we liked, our frustrations, and the industry. We weren't getting seen for roles we wanted due to race, gender, and class, which was hard. So, we created the roles we wanted, and Double Cross was born out of that. Then we created a superhero series alongside Sam Bradford because we weren't seeing a British superhero series with a diverse cast. So, we've just gone from dope project to project, and it was exhilarating to delve into uncharted territory for us all with this feature film and land where we needed to be."
On the importance of seeing more Black women in caper films, Frye continued: "Well, the only reason I started writing and producing anything is to have more opportunities as an actor. I love acting and storytelling, but as I said, the opportunities weren't coming through for the type of characters I wanted. They weren't; they weren't being offered to people like myself. So, I found it important as a Black woman to take ownership because the narrative can often get twisted and become distorted when we find ourselves at the whim of other people's ideas and connotations as to who we are. But also, as a mum of two Black daughters, I wanted to make sure that whatever roles they see me play, they'd happily aspire to play themselves or see themselves represented. So, playing Jenn, this working-class girl, was so important. She's ticked every box and worked twice as hard for half as much, and that's something that so many of us have had to contend with. We look at our peers and know that we've had to go through so much more to get to this point, but we also have so much untapped potential and overlooked opportunities because some people think we're incapable of achieving."
Frye added: "So, with Jenn specifically, she's been underestimated for so long and finally gets fed up with people making money off her back. She's also questioning why she should keep playing by the rules when others continue to break them and make so much money. So, she takes a risk, and it pays off."
On other caper films and performances that inspired The Pay Day, Frye shared: "George Clooney and Jennifer Lopez in Out of Sight directly influenced this film and our character names. Other films like 21 Jump Street, Mr. & Mrs. Smith, and White Men Can't Jump inspired us too."
On what's next, Frye told us: "Well, I think what's great about being a creative is that there is no time limit. When we think about Angela Bassett, it's wonderful that she's been doing this forever. And I have been acting since I was 17 years old, but as actors, we don't know when or if our big break will ever come. So, I am just grateful to be still working. Other things are coming out on Netflix later this year and Sky TV. I've also got a couple of other features in the works and stuff between myself and my husband, alongside Sam Bradford. The possibilities are endless, and I am just enjoying the feedback we've received from The Pay Day. For this to be the first feature film we've written and produced and to be picked up and distributed across both sides of the Atlantic is a phenomenal feat. We're just so proud and grateful!"
The Pay Day is available on STARZ now!