I am thrilled to be hosting a spot on the A RUINOUS FATE by Kaylie Smith Blog Tour hosted by Rockstar Book Tours. Check out my post and make sure to enter the giveaway! 
About The Book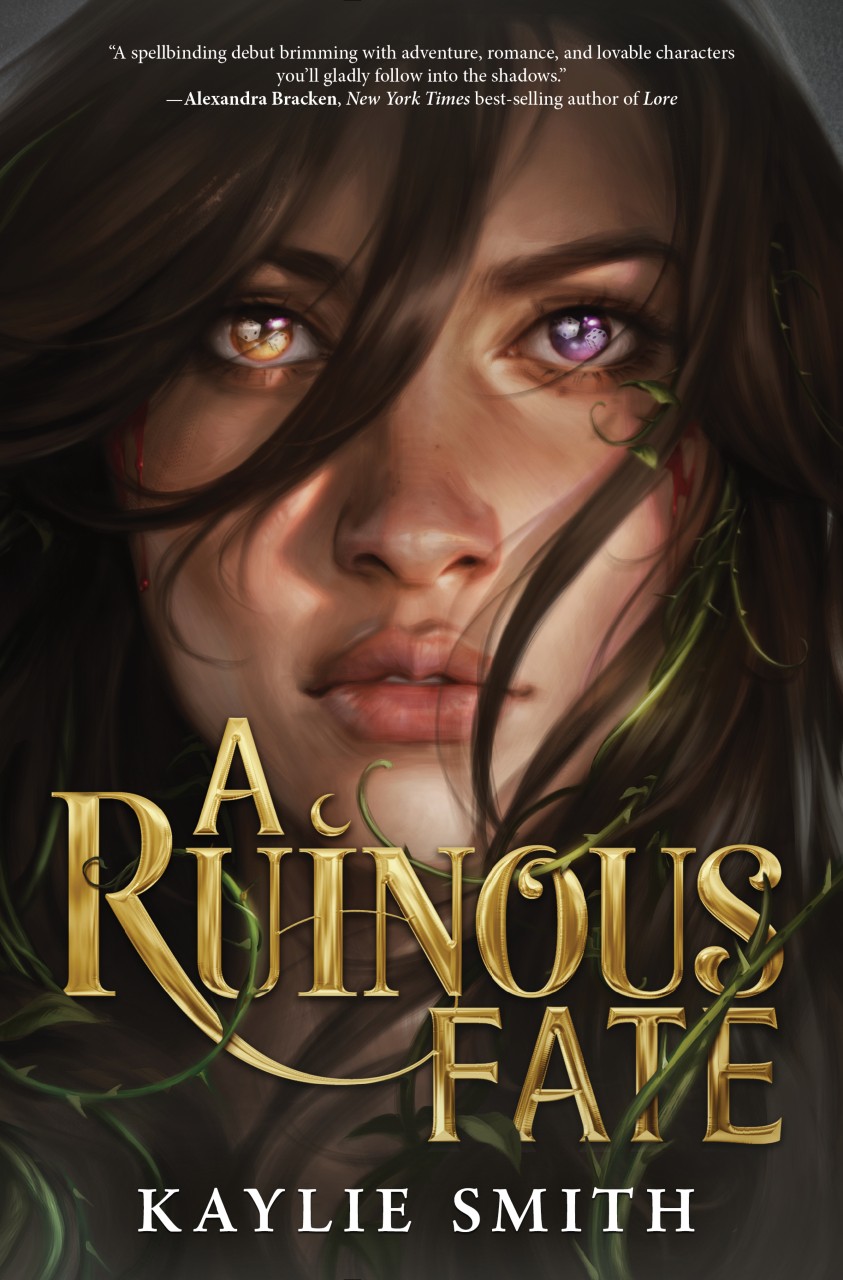 Title: A RUINOUS FATE (Heartless Fates #1)
Author: Kaylie Smith
Pub. Date: January 3, 2023
Publisher: Disney-Hyperion
Formats: Hardcover, eBook
Pages: 432
Find it: Goodreads, https://books2read.com/u/boyLnZ 
Fate does not choose the weak. Fate chooses the ready.
Illustros is a cursed realm ruled by the ruthless Gods of Fate, and no one understands the Fates' wrath more than Calliope Rosewood. Blessed with unspeakable powers that terrify even the most dangerous witches and fae, Calla hides her forbidden magic in shame and fear that one wrong touch could send her to her death. With only her two best friends in tow, Calla deserted her coven and has been on the run ever since.
Worse, Calla is concealing an even darker secret: fate has chosen her as the final prophesied Blood Warrior, the being destined to start the Fates' War, which will decimate her people and eradicate their magic.
After a betrayal from her infuriating ex Ezra leads her one step closer to fulfilling that age-old prophecy, Calla is desperate to do whatever it takes to reset her fate. So when a mysterious and charming witch offers to help Calla do just that, she immediately agrees to his plan. Only catch? That plan includes journeying into the deadly Neverending Forest with Ezra and said witch, who just so happens to be Ezra's tempting older brother. Torn between her past desires and alluring new possibilities, Calla brings along her best friends to fight what lies ahead.
As the group ventures into the enchanted woods together, they'll all soon learn that choosing your destiny comes with dire consequences . . . and the Fates are not to be tested. Calla believes the Fates have it out for her, while others believe they have chosen her for a reason. But in the end, Calla will have to fight to forge her own destiny and decide if the risk of choosing herself is worth the possibility of damning everyone else.
About Kaylie Smith
Kaylie Smith is a writer and lover of all things magical and fantasy. She grew up in Louisiana where she frequently haunted bookstores and practiced her writing craft. After getting her degree in graphic design, she decided to fully pursue her dream of being an author, and the first book in her YA fantasy series, A RUINOUS FATE, debuts in January 2023 from Disney Hyperion. When she isn't writing or reading, she can be found at home with her menagerie of animals, fussing over her houseplants, or annoying people about astrology.
Website | Twitter | Instagram | TikTok | Goodreads | Amazon 
Giveaway
1 winner will receive a finished copy of A RUINOUS FATE, US Only.
Ends February 4th, midnight EST.
a Rafflecopter giveaway
Tour Schedule
Week One:
Week Two:
Week Three:
Week Four:
Week Five: