I am thrilled to be hosting a spot on the I KNOW YOU'RE LYING by Daphne Benedis-Grab Blog Tour hosted by Rockstar Book Tours. Check out my post and make sure to enter the giveaway!
About The Book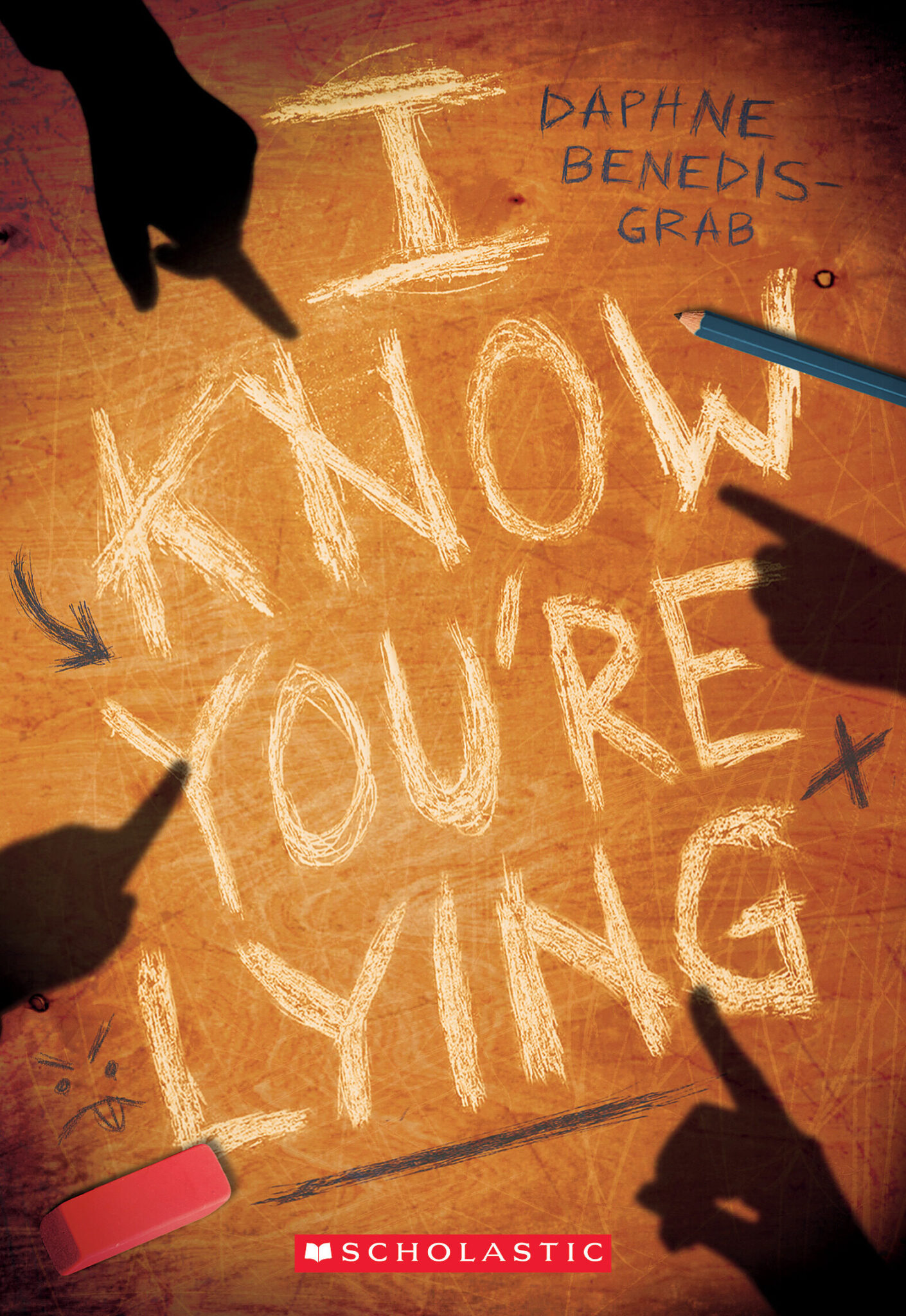 Title: I KNOW YOU'RE LYING
Author: Daphne Benedis-Grab
Pub. Date: September 6, 2022
Publisher: Scholastic Inc.
Formats: Hardcover, eBook
Pages: 240
Find it: Goodreads, Amazon, Kindle, B&N, iBooks, Kobo, TBD, Bookshop.org
This twisty middle school thriller is One of Us is Lying meets Pretty Little Liars for young readers.
There's been a theft at the middle school!
Sasha's bag has been stolen from her locker. The security cams on the school's front entrance have captured four students entering the building early. Present at the time of the crime, Maddie, Jack, Nora, and Henry become top suspects. Each of them has a reason to dislike Sasha. Each has something to hide. But which of them is responsible for the break-in? And can they figure out who the thief is before Sasha gets her revenge… on all of them.
Set during a single day of school, this is a gripping, twisty read about what happens when bullying goes too far, written by Daphne Benedis-Grab, author of I Know Your Secret.
About Daphne Benedis-Grab
Daphne is the author of middle grade books including Clementine for Christmas, and The Angel Tree, and young adult books including The Girl in the Wall. Her short stories have appeared in American Girl Magazine. She earned an MFA at The New School and a School Media Library Specialist degree from the Palmer School of Library and Information Science. She lives in New York City with her husband, kids and cat, and spends her days writing and being the librarian at PS32 in Brooklyn.
Website | Twitter | Instagram | Goodreads | Amazon | BookBub
Giveaway
1 winner will receive a finished copy of I KNOW YOU'RE LYING, US Only.
Ends September 13th, midnight EST.
a Rafflecopter giveaway
Tour Schedule
Week One:
Week Two: