I am thrilled to be hosting a spot on the GOBLIN MARKET by Diane Zahler Blog Tour hosted by Rockstar Book Tours. Check out my post and make sure to enter the giveaway!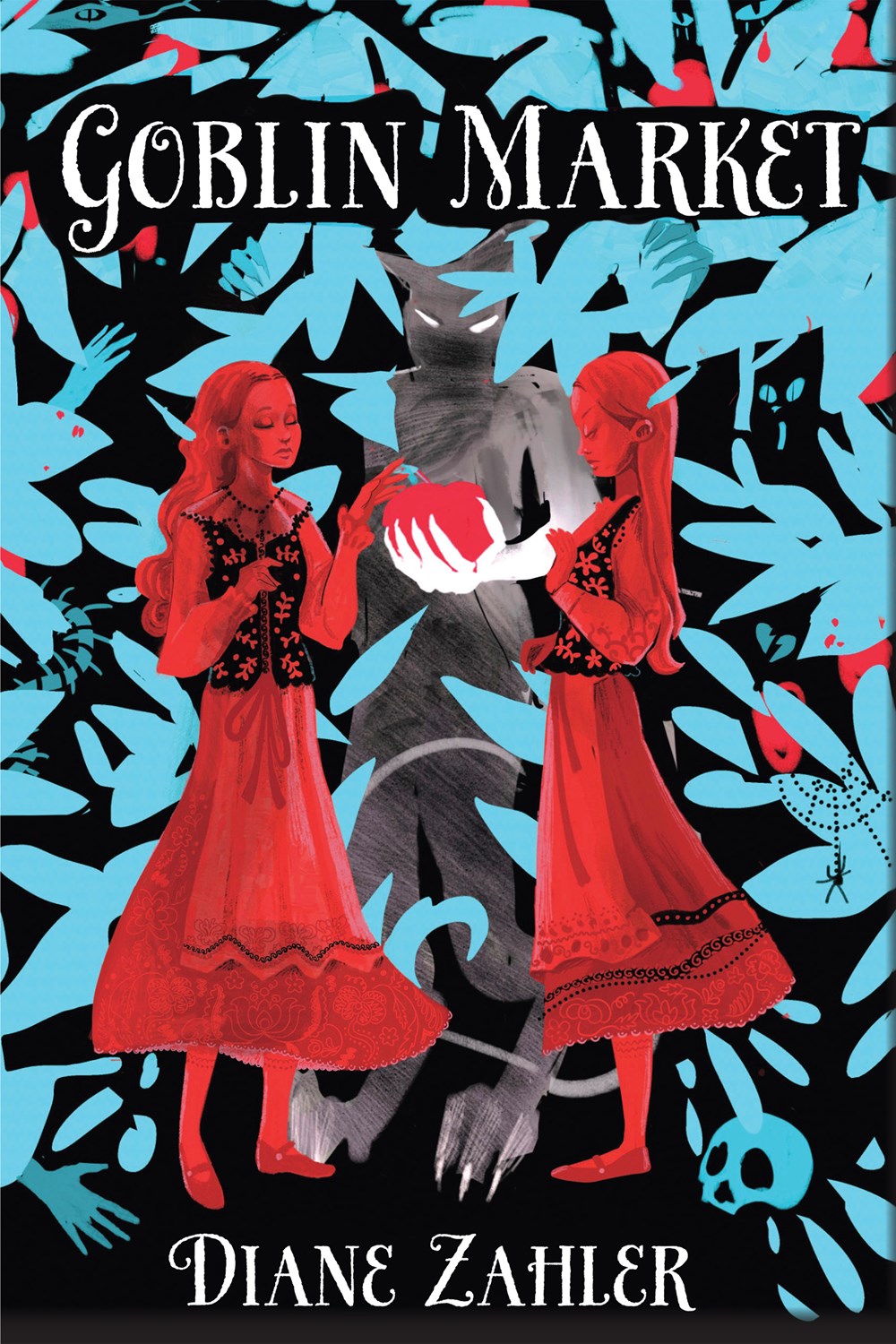 Title: GOBLIN MARKET
Author: Diane Zahler
Pub. Date: August 16, 2022
Publisher: Holiday House
Formats: Hardcover, eBook
Pages: 256
Find it: Goodreads, Amazon, Kindle, B&N, iBooks, Kobo, TBD, Bookshop.org
One sister must save the other from a goblin prince in this rich, spooky, and delightfully dark fantasy!
"TERRIFICALLY TIMELESS. . . SPLENDID."—Shelf Awareness
Lizzie and Minka are sisters, but they're nothing alike: Minka is outgoing and cheerful, while Lizzie is shy and sensitive. Nothing much ever happens in their sleepy village—there are fields to tend, clothes to mend, and weekly trips to the market, predictable as the turning of the seasons. Lizzie likes it that way. It's safe. It's comfortable. She hopes nothing will ever change.
But one day, Minka meets a boy. 
A boy who gives her a plum to eat. 
He is charming. He is handsome. He tells her that she's special. He tells her no one understands her like he does—not her parents, not her friends, not even Lizzie. He tells her she should come away with him, into the darkness, into the forest. . . .
Minka has been bewitched and ensnared by a zdusze—a goblin. His plum was poison, his words are poison, and strange things begin to happen. Trees bleed, winds howl, a terrible sickness descends on Minka, and deep in the woods, in a place beyond sunshine, beyond reality, a wedding table has been laid. . . .
To save her sister, Lizzie will have to find courage she never knew she had—courage to confront the impossible—and enter into a world of dreams, danger, and death.
Rich world-building inspired by both Polish folklore and the poetry of Christina Rossetti combines with a tender sister story in this thrilling novel from Diane Zahler.
"Lush. . . Dreamy. . . Breath-quickening."—The Horn Book
"Resonates with emotion."—BCCB
"Believably wrought."—Publishers Weekly
"Will entice readers looking for some chills."—Kirkus Reviews
About Diane Zahler
Diane grew up reading children's books and never wanted to do anything but write them. Now she's the author of six middle-grade fantasy novels and a historical novel, DAUGHTER OF THE WHITE ROSE. She lives in the country with her husband and slightly neurotic dog in what is aptly nicknamed the Bug House. Visit her website at www.dianezahler.com.
Website | Twitter | Facebook | Instagram | Goodreads | Amazon | BookBub
Giveaway
1 winner will receive a finished copy of GOBLIN MARKET, US Only.
a Rafflecopter giveaway
Tour Schedule
Week One:
Week Two: