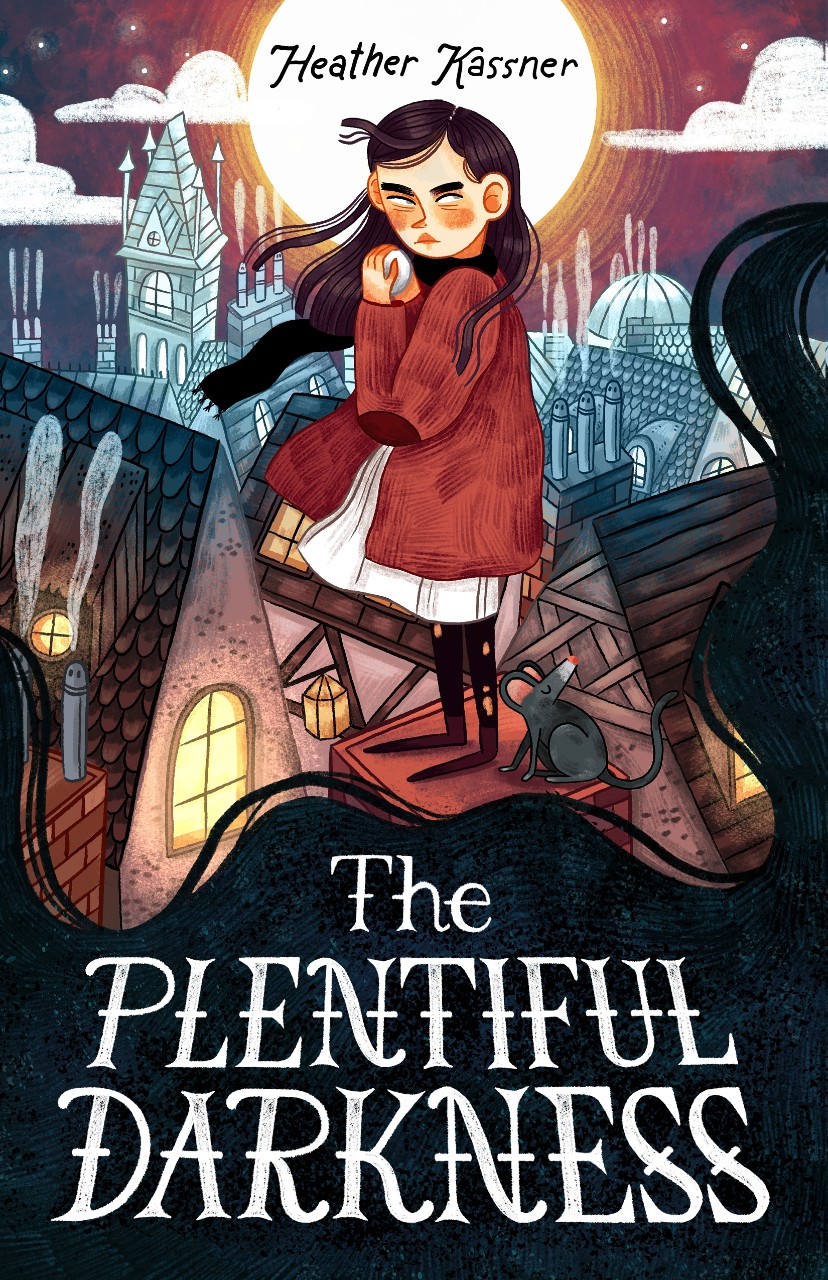 Title: THE PLENTIFUL DARKNESS
Author: Heather Kassner
Pub. Date: August 3, 2021
Publisher: Henry Holt and Co. (BYR)
Formats: Hardcover, eBook
Pages: 256
Find it: Goodreads, Amazon, Kindle, B&N, iBooks, Kobo, TBD, Bookshop.org
The Plentiful Darkness is a dark but equally lovely tale full of magic, friendship, and, of course, a bit of darkness and danger. Torn from a world where magic is already real, The Plentiful Darkness follows the recently orphaned young Rooney de Barra as she finds herself trapped in a strange world of darkness and shadows. Along with a new friend, an old enemy, and one of her beloved alley rat companions, Rooney must figure out a way to defeat the evil that led them to the Plentiful Darkness in the first place.
Dark and atmospheric, The Plentiful Darkness is a great fantasy read for kids who like their fantasy stories a little on the darker side. There are plenty of ups and downs, hopeful moments and terrible setbacks. Everything you might want (and expect) from a book called The Plentiful Darkness!
About the Book
In Heather Kassner's spine-chilling fantasy novel, reminiscent of Serafina and the Black Cloak, an orphaned girl chases a thieving boy into a magician's land of starless, moonless gloom where other children have gone missing before her.
Though the darkness is indeed plentiful, this book gleams with an eerie magic, its characters burning bright and fierce. A visual treat of a tale. –Stefan Bachmann, international bestselling author of Cinders and Sparrows.
In order to survive on her own, twelve-year-old Rooney de Barra collects precious moonlight, which she draws from the evening sky with her (very rare and most magical) lunar mirror. All the while she tries to avoid the rival roughhouse boys, and yet another, more terrifying danger: the dreaded thing that's been disappearing children in the night.
When Trick Aidan, the worst of the roughhouse boys, steals her lunar mirror, Rooney will do whatever it takes to get it back. Even if it means leaping into a pool of darkness after it swallows Trick and her mirror. Or braving the Plentiful Darkness, a bewitching world devoid of sky and stars. Or begrudgingly teaming up with Trick to confront the magician and unravel the magic that has trapped Warybone's children.
Praise for The Plentiful Darkness
"For readers who love the creepiness of Coraline . . . Lyrical narration weaves a tale that's both haunting and comforting." —The Bulletin of the Center for Children's Books
"Kassner's latest is deliciously on-brand, with inventive magic, lyrical writing, and that just-right creep factor." —Kirkus
"Readers who enjoy Adam Gidwitz's Grimm series will enjoy this title too." —School Library Journal
Giveaway
3 winners will receive a finished copy of THE PLENTIFUL DARKNESS, US ONLY.
a Rafflecopter giveaway
About the Author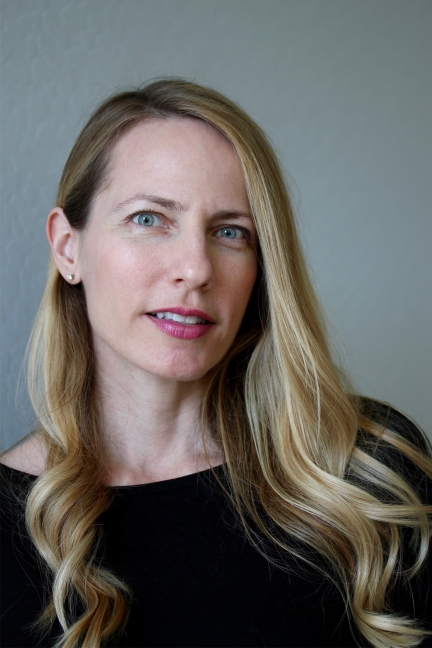 Heather Kassner loves thunderstorms, hummingbirds, and books. She lives with her husband in Arizona, waiting (and waiting and waiting) for the rain, photographing hummingbirds, and reading and writing strange little stories. She is also the author The Forest of Stars and The Bone Garden.
Website | Twitter | Facebook | Instagram | Goodreads | Amazon
Tour Schedule
Week One:
Week Two: