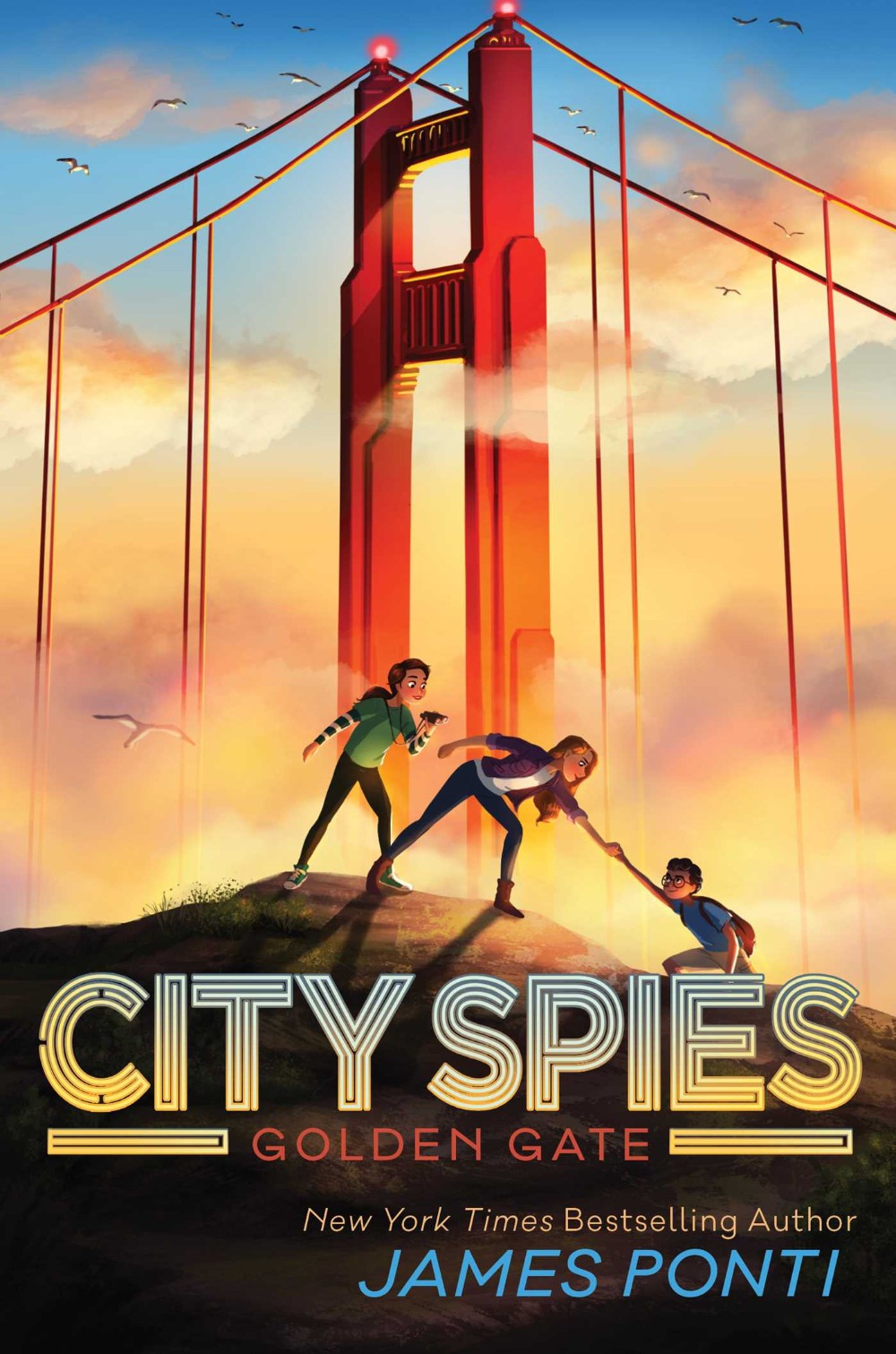 Title: Golden Gate
Series: City Spies #2
Author: James Ponti
Pub. Date: March 9, 2021
Publisher: Aladdin
Formats: Hardcover, ebook, audiobook
Pages: 432
Find it: Goodreads, Amazon, Kindle, Audible, B&N, iBooks, Kobo, TBD, Bookshop.org
James Ponti's City Spies is an excellent, action-packed series full of awesome characters and high stakes espionage. The books are cleverly written with great twists that will keep young readers hooked from start to finish. I really enjoyed the first book in the series and I'm happy to say that Golden Gate is the perfect follow up.
If you're not familiar with City Spies, the series follows an international team of child spies who come together to tackle missions across the globe. With the help of their adult handlers the kids find themselves up against criminal organizations and facing some pretty incredible situations. The children all come from difficult backgrounds and take on aliases based on the cities and towns where they were from (hence the title City Spies).
The characters are great and the found family feel of the team is honestly one of the best parts of the series. Their male handler is even codenamed "Mother." While City Spies introduces readers to the team and world through new member Brooklyn who tends to be the primary focus, many of the characters get their moment in the spotlight which is expanded on in Golden Gate.
City Spies has a lot of crossover appeal and will be perfect for advanced elementary aged readers all the way to middle grade and even young adult readers. (The characters themselves are preteens and teens – and even the adults take center stage at times.) This is my favorite of all the kid spy books I've read so I highly recommend it. City Spies does the genre right!
About the Book
In this second installment in the New York Times bestselling series from Edgar Award winner James Ponti, the young group of spies returns for another international adventure perfect for fans of Spy School and Mrs. Smith's Spy School for Girls.
After thwarting a notorious villain at an eco-summit in Paris, the City Spies are gearing up for their next mission. Operating out of a base in Scotland, this secret team of young agents working for the British Secret Intelligence Service's MI6 division have honed their unique skills, such as sleight of hand, breaking and entering, observation, and explosives. All of these allow them to go places in the world of espionage where adults can't.
Fourteen-year-old Sydney is a surfer and a rebel from Bondi Beach, Australia. She's also a field ops specialist for the City Spies. Sydney is excited to learn that she'll be going undercover on the marine research vessel the Sylvia Earle. But things don't go exactly as planned, and while Sydney does find herself in the spotlight, it's not in the way she was hoping.
Meanwhile, there's been some new intel regarding a potential mole within the organization, offering the spies a lead that takes them to San Francisco, California. But as they investigate a spy who died at the Botanical Gardens, they discover that they are also being investigated. And soon, they're caught up in an adventure filled with rogue missions and double agents!
Praise for the Series
A New York Times bestseller!
A GMA3 Summer Reading Squad Selection!
"Ingeniously plotted, and a grin-inducing delight." —People
"A page-turner suited to even the most reluctant readers." – Publisher's Weekly
"A well-paced story laced with suspense, wit and entertaining dialogue." – Booklist
"Cinematic and well-crafted." School Library Journal
"Will keep young readers glued to the page…So when do I get the sequel?" —Beth McMullen, author of Mrs. Smith's Spy School for Girls
Giveaway
2 lucky winners will receive a finished copy of GOLDEN GATE, US Only.
a Rafflecopter giveaway
About the Author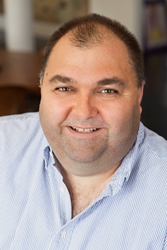 James Ponti was born in Italy, raised in Florida, and went to college in California. After receiving a degree in screenwriting from the USC Film School, he began a career writing and producing television shows for the likes of Nickelodeon, Disney Channel, PBS, Spike TV, History Channel, and Golf Channel. James loves writing, travel, and the Boston Red Sox. He lives with his family in Orlando, Florida.
Photo by Elena Seibert Photography.
Website | Twitter | Instagram | Facebook | Goodreads | Amazon
Tour Schedule
Week One:
Week Two: