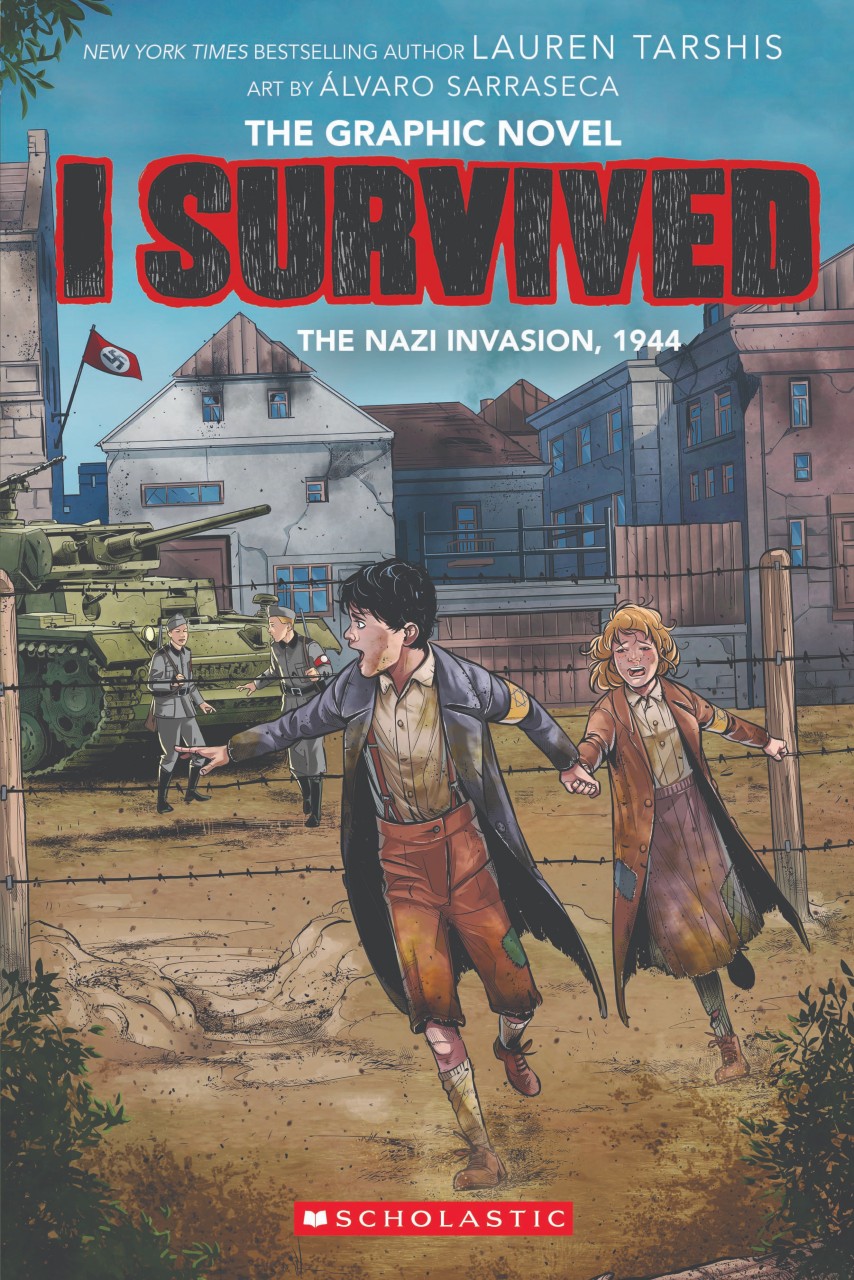 Title: I SURVIVED THE NAZI INVASION, 1944
Author: Lauren Tarshis (adapted by Georgia Ball)
Illustrator: Álvaro Sarraseca
Pub. Date: February 2, 2021
Publisher: Scholastic Inc.
Formats: Paperback, eBook, Audiobook
Pages: 112
Find it: Goodreads, Amazon, Kindle, Audible, B&N, iBooks, Kobo, TBD, Bookshop.org
Back when I was working for the local library we couldn't keep the I Survived books on the shelves. I recommended this series to countless parents and kids and I was so excited to hear that they were being adapted into graphic novels. Lauren Tarshis's books are beloved for a reason. They are action packed and engaging even for those kids we'd consider "reluctant" readers. And by adapting them into graphic novels they're able to reach even more kids.
I Survived the Nazi Invasion, 1944 adapts one of Tarshis's WWII-set books which follows a Jewish boy named Max and his family as they try to stay alive in Nazi occupied Poland. Max and his sister Zena are living in a ghetto in their hometown of Esties when they find themselves forced to escape and run for their lives. They cross paths with a number of people who are doing their best to fight back against the Nazi occupation by little acts of resistance and explosive acts of sabotage.
Max and Zena's journey introduces young readers to parts of history that they may not have known about previously. It builds on readers' prior knowledge of WWII and the Holocaust and introduces them to resistance fighters they may not have known about previously, the Jewish partisans who refused to backdown. Just like in the original books, the graphic novel adaptation of I Survived the Nazi Invasion, 1944 includes additional information and facts to build off Max and Zena's story. There's also additional reading suggestions included, too.
I loved this graphic novel adaptation of I Survived the Nazi Invasion, 1944 but more importantly I'm sure young readers will as well. Whether they liked the original books or they just like comics in general, this really is a great series that will both entertain and educate — and hopefully inspire a love of history, too!
About the Book
One of the darkest periods in history…
In a Jewish ghetto, Max Rosen and his sister Zena struggle to live after their father is taken away by the Nazis. With barely enough food to survive, the siblings make a daring escape from Nazi soldiers into the nearby forest.
Max and Zena are brought to a safe camp by Jewish resistance fighters. But soon, bombs are falling all around them. Can Max and Zena survive the fallout of the Nazi invasion?
With art by Álvaro Sarraseca and text adapted by Georgia Ball, Lauren Tarshis' beloved and acclaimed I Survived series takes on vivid new life in this explosive graphic novel edition. Publishing in simultaneous hardcover and paperback editions, the book also includes nonfiction back matter with historical photos and facts about World War II and the Holocaust.
Giveaway
3 winners will win a finished copy of I SURVIVED THE NAZI INVASION, 1944, US Only.
a Rafflecopter giveaway
About the Creators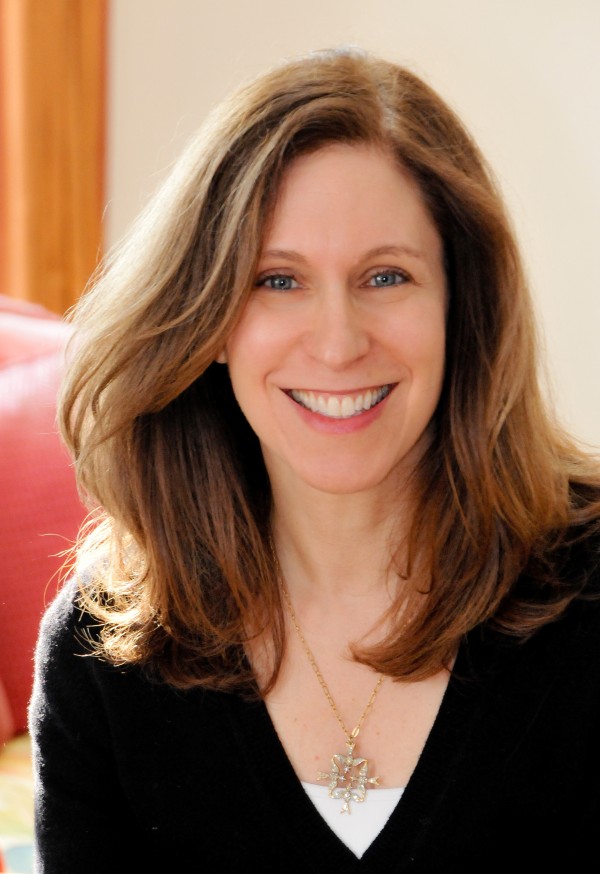 LAUREN TARSHIS' New York Times bestselling I Survived series (which has over 34 million copies in print!) tells stories of young people and their resilience and strength in the midst of unimaginable disasters and times of turmoil. Lauren has brought her signature warmth and exhaustive research to topics such as the battle of D-Day, the American Revolution, Hurricane Katrina, the bombing of Pearl Harbor, and other world events. She lives in Connecticut with her family, and can be found online at laurentarshis.com.
Website | Twitter | Instagram | Facebook | Goodreads | BookBub | Amazon
GEORGIA BALL is an author and comic writer who has been lucky enough to work on most of her favorite childhood characters. She's written stories for Strawberry Shortcake, Frozen, Care Bears, Transformers, Littlest Pet Shop, My Little Pony, and many other popular brands. She's the author of two historical fiction graphic novels for Osprey Publishing, and she adapted Lauren Tarshis' I Survived the Sinking of the Titanic, 1912 and I Survived the Shark Attacks of 1916 into graphic novels for Scholastic. When she isn't writing words, she writes code as a front-end developer for mobile advertising. Georgia is also the author of two webcomics, Follipops and Scooter and Ferret on Webtoon. She lives with her husband, her daughter, two cats, and a dog in Washington State. For more information about her recent work, visit GeorgiaBallAuthor.com.
ÁLVARO SARRASECA has worked as a magazine cartoonist and graphic novel artist. He has contributed artwork to franchises such as Dragon Age, Jurassic World, and Red Sonja and Vampirella Meet Betty and Veronica, among others. He lives in Madrid, Spain, and can be found online at alvarosarraseca.daportfolio.com.
Tour Schedule
Week One:
Week Two:
Week Three:
Week Four: