Sundance 2021 is here and there are a lot of great features by and featuring Black artists! Every year Sundance is known for its dynamic programming, and 2021is no different! Check out this year's slate of content featuring or by Black artists & talent that I cannot wait to check out:
Passing: From Director & Screenwriter Rebecca Hall (Godzilla vs. Kong), Passing, based on the novella by Nella Larsen, follows two African American women who can "pass" as white that choose to live on opposite sides of the color line in 1929 New York. This film is an exploration of racial and gender identity, performance, obsession and repression. It has a stacked cast that includes Tessa Thompson (Sylvie's Love), Ruth Negga (Loving), André Holland (Moonlight), Alexander Skarsgård (Long Shot), and Bill Camp (Joker).
Ailey: From Director Jamila Wignot (Axios), Ailey shares the story of visionary artist, Alvin Ailey, who found salvation through dance. Told in his own words and through the creation of a dance inspired by his life, this immersive portrait follows a man who, when confronted by a world that refused to embrace him, determined to build one that would.
Summer Of Soul (…Or, When The Revolution Could Not Be Televised: From Director & accomplished musician Ahmir "Questlove" Thompson (The Jimmy Fallon Show), Summer of Soul takes place during the same summer as Woodstock, with over 300,000 people attending the Harlem Cultural Festival. This festival celebrated African American music and culture, while promoting Black pride and unity. The footage from the festival sat in a basement, unseen for over 50 years, keeping this incredible event in America's history lost – until now.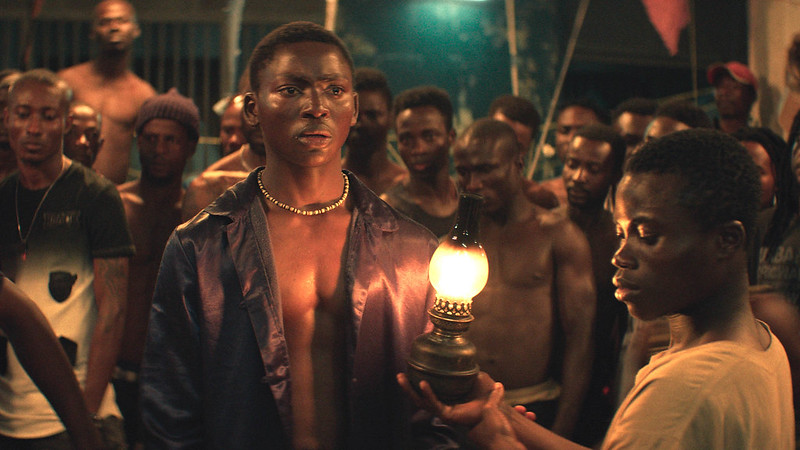 Night of the Kings: From Director and Screenwriter Philippe Lacôte (Run), Night of the Kings follows a young man is sent to La Maca, a prison on the Ivory Coast in the middle of the forest ruled by its prisoners. With the red moon rising, he is designated by the Boss to be the new "Roman" and must tell a story to the other prisoners. The illustrious cast includes: newcomers, Bakary Koné & Jean Cyrille Digbeu, Steve Tientcheu (The Crew), Rasmané Ouédraogo (The Law), Issaka Sawadogo (The Invader), Denis Lavant (Holy Motors).
Black Bodies: From Director and Screenwriter Kelly Fyffe-Marshall (Flush), this short follows a Black man that comes face-to-face with the realities of being Black in the 21st century.
There are so many other dynamic films from Black and brown artists that are premiering at Sundance. If you can, I encourage you to research, as tickets are available for purchase. Head to Sundance to check out any and all dynamic films you want to check out from the safety of your homes!