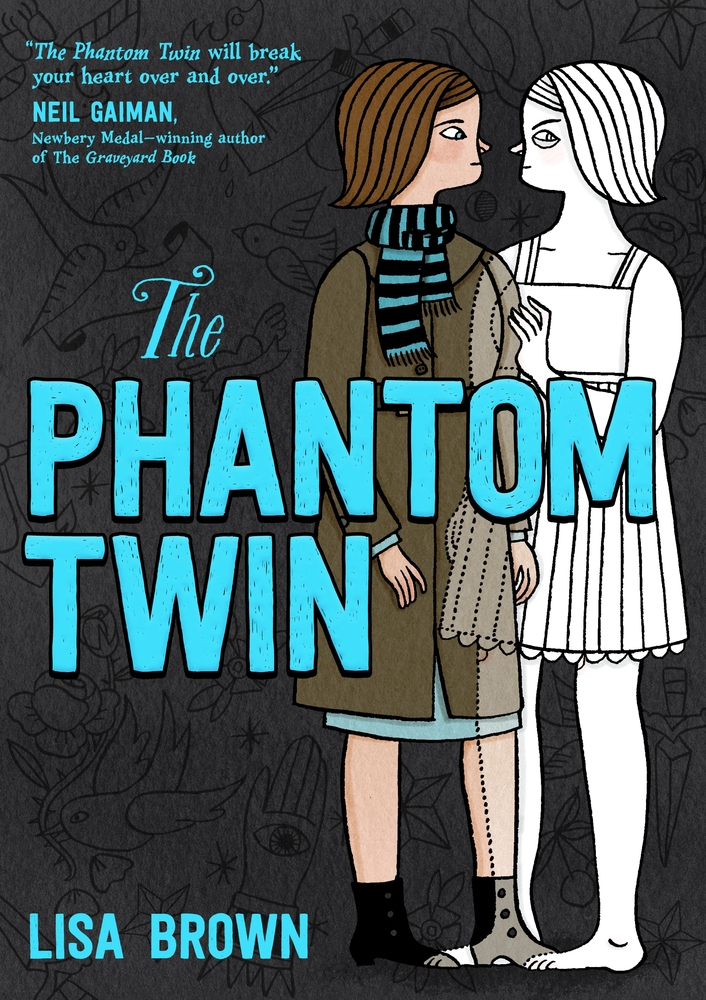 Title: The Phantom Twin
Author: Lisa Brown
Release Date: March 3, 2020
Publisher: First Second
Review Spoilers: Low
GoodReads | Amazon | BN
When I first sat down to read Lisa Brown's The Phanton Twin I wasn't entirely sure what to expect. But I was quickly drawn into Isabel and Jane's tragic tale as each page pulled me deeper and deeper into their haunting yet still vibrant world. The Phantom Twin is a clever, heart-breaking story that will run your emotions ragged from beginning to end. Lisa Brown does a fantastic job of pulling it all together with her gorgeous artwork and wonderful story telling.
The Phantom Twin tells the story of two sisters – Isabel and Jane – who have lived their lives as conjoined twins accompanying a traveling freak show carnival. The sisters have very different personalities and have different dreams for their futures with Jane dreaming of a life of her own. But after a failed attempt to separate the sisters leaves Isabel as the sole survivor, she's suddenly on her own.
For the most part.
As Isabel tries to navigate a world without a physical Jane attached to her, the ghostly remnant of her sister lingers around. Isabel finds herself trying to find a place for herself as an outcast while also tackling the very new, very confusing feelings of falling in love. She learns some very hard lessons about who she can trust, who she can't, and what real love and loss are to ultimately end her story on a hopeful note.
I couldn't get enough of the haunting ambiance throughout this story. I loved the carnival setting and seeing how Isabel's relationships with her fellow attractions grew and changed. I also thought her relationship with the talented tattoo artist, Tommy – an outcast in his own right considering the age and society's opinions of tattoos – was wonderful.
Lisa Brown's illustrations were also amazing. I loved that despite the sadness prevalent in most of the story there is plenty of bright color to bring her world alive. I really liked her style and character design which really helped keep me engaged.
I highly recommend The Phantom Twin to fans of graphic novels especially those who enjoy darker subject matter. I'm sure this book would appeal to the American Horror Story: Freakshow crowd in a lot of ways just as it would to those who enjoy Tim Burton and Neil Gaiman's work. There's a lot of appeal here for a wide variety of readers so I would definitely check it out!