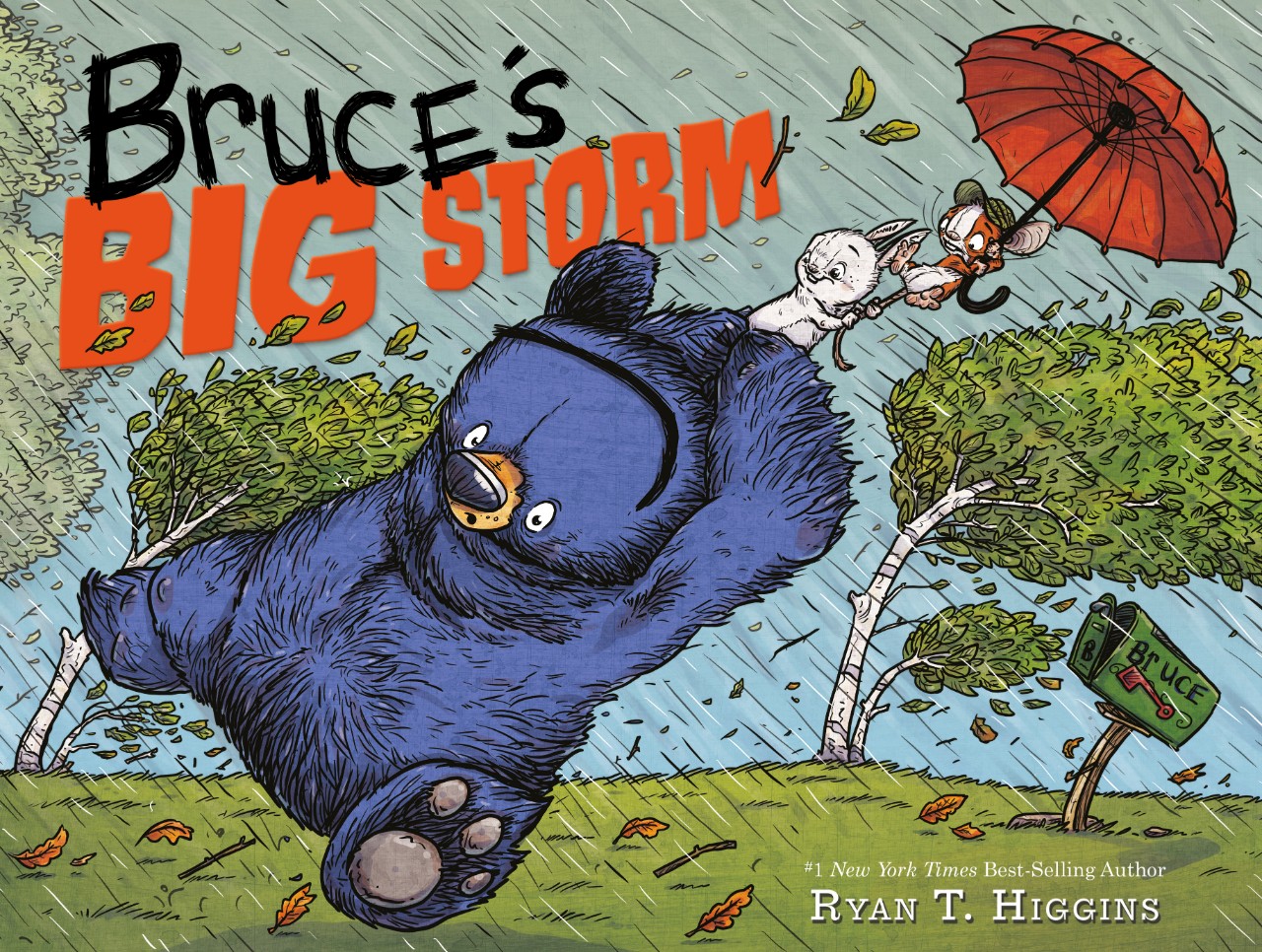 Title: Bruce's Big Storm
Author: Ryan T. Higgins
Pub. Date: September 3, 2019
Publisher: Disney-Hyperion
Formats: Hardcover, eBook
Pages: 48
Find it: Goodreads, Amazon, Kindle, B&N, iBooks, Kobo, TBD
Our family loves Bruce! And we're super excited to have him back in another grumpy, good-natured adventure. If you haven't had the chance to read the Mother Bruce books then I highly recommend rushing out to your local library or picking up a copy of the first book. If your kiddos like it, you'll be overjoyed to know that there are now five books in the series (plus a counting board book) to keep your young readers happy!
Bruce's Big Storm is the fifth book in the series which places the grumpy, adoptive father bear in yet another predicament. We can't wait to check it out and bet your young readers can't either! Read on to learn more about the book and to enter a giveaway for a chance to win a copy of Bruce's latest adventure.
About the Book
Bruce's home is already a full house.
But when a big storm brings all his woodland neighbors knocking, he'll have to open his door to a crowd of animals in need of shelter-whether he likes it or not.
Readers will love this next installment of the uproarious, award-winning Mother Bruce series.
Giveaway
Three Bruce fans will have the opportunity to check out Bruce's Big Storm for themselves courtesy of Disney-Hyperion and Rockstar Book Tours! Enter now.
a Rafflecopter giveaway
About the Author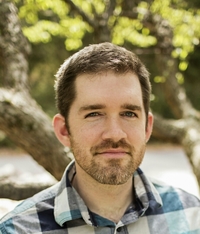 Ryan T. Higgins is a New York Times Bestselling author/illustrator residing in Southern Maine. He lives with his two dogs, two cats, one gecko, one tortoise, one son, one daughter, and one wife. As a child, he lived on a diet of cartoons, cheese sandwiches, and climbing trees. At the age of four he decided to become a cartoonist and he's been making his own cartoons ever since.