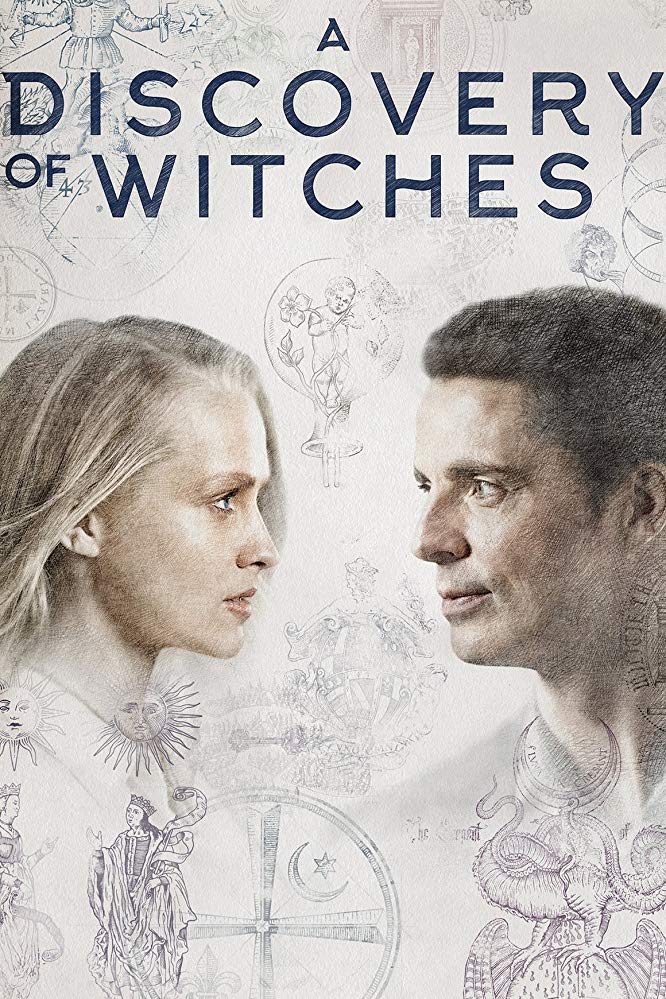 If you were to take everything I loved about my favorite supernatural tv series and movies from the past 10 years, pair those with a premium subscription show budget, find a heartthrobbingly magnetic lead, and release it into the world, it would be A Discovery of Witches.
This show has it all: witches, vampires, inter-species conflict, elaborate lore, magical mechanics, biotechnology. It's everything I love and so much more.
Partially why I loved this series so much is because it felt like a high-end production of my all-time favorite canceled show, Moonlight. It even borrows Moonlight's lead, Sophia Myles, to play the main character's mother.
Moonlight was a CBS show about a vampire private investigator and his growing fascination with a young journalist – it involved a lot of creature lore, some light genetics, and a whole lotta sexual tension.
It also reminds me a lot of the lore and dark atmosphere of Bitten, and an infinitely better, darker, more mature Twilight.
Discovery focuses on Diana Bishop (Teresa Palmer), a distinguished professor specializing in pagan historical studies. Diana is bright, fierce, accomplished, and a closeted witch.
Her powers never quite work when she tries to use them, so she's lived her life denying her witchy heritage. But when Diana uncovers a mysterious alchemical text about that contains information about the creation of witches, vampires, and demons, her heritage quickly catches up with her.
After Diana discovers the book, she meets Matthew Clairmont (Matthew Goode) – a French vampire and her love interest. The two race against nefarious witches who want to use the book to commit genocide.
The series is excellent – Matthew Goode is perfect as a handsome, brooding vampire and Teresa Palmer plays the blue-eyed, gritty, ingenue to perfection. Their chemistry was electric, and the payoff when the two finally get together felt satisfying. However, I would have been happier if that resolution happened a few episodes later – I could have used more establishing scenes of obstacles and conflict so that the pairing didn't feel quite as quick-paced.
Discovery was well-balanced between plotlines of convincing danger, action, character growth, and romance. It felt expensive and well-made – the scenery from Venice to France to the United States was atmospheric and gorgeous.
The writing was sharp, and I never felt like there were any truly cringe-worthy lines of dialogue like the genre is so prone to having. Also, I didn't notice any garish special effects (or special effects at all.) No sparkly skin and fake fangs, here!
Discovery depended on the strength of its writing and its cast instead of resorting to gimmicks. It treated the supernatural genre seriously and with respect, and as a result, produced an excellent drama/adventure/romance.