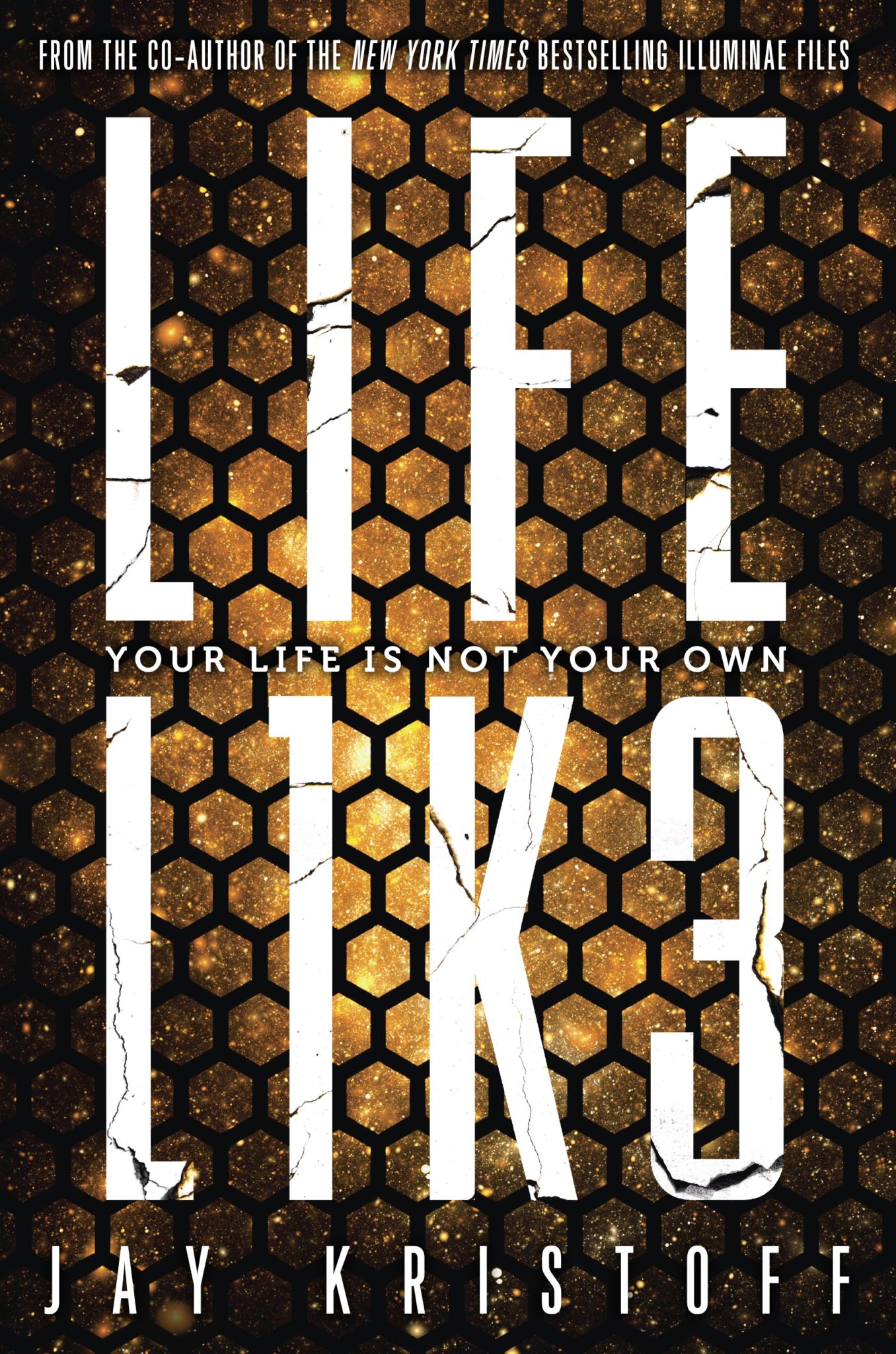 Title: LIFEL1K3
Author: Jay Kristoff
Pub. Date: May 29, 2018
Publisher: Knopf Books for Young Readers
Formats: Hardcover, eBook, audiobook
Pages: 416
Find it: Goodreads, Amazon, Audible, B&N, iBooks, TBD
If the name Jay Kristoff sounds familiar then you're right and you've been paying just as close of attention to the latest wave of hit sci-fi YA novels! He is one half of the team behind the Illuminae Files which we absolutely loved so we jumped at the chance to check out his latest solo venture, Lifelike. It's the first in what is pegged to be a trilogy that will appeal to sci-fi fans across a pretty wide spectrum. Complete with robots, post-apocalyptic societies, and more, Lifelike offers a thrilling adventure that asks some very serious questions and leads to some pretty shocking revelations.
Rockstar Book Tours has been hosting a month-long tour in support of this new release and we're happy to be closing out the third week! You can learn some more about the book below, check out our interview, and enter to win a copy for yourself. And once you read our review we'll be you'll definitely want one!
Synopsis
On a floating junkyard beneath a radiation sky, a deadly secret lies buried in the scrap.
Eve isn't looking for secrets—she's too busy looking over her shoulder. The robot gladiator she's just spent six months building has been reduced to a smoking wreck, and the only thing keeping her Grandpa from the grave was the fistful of credits she just lost to the bookies. To top it off, she's discovered she can destroy electronics with the power of her mind, and the puritanical Brotherhood are building a coffin her size. If she's ever had a worse day, Eve can't remember it.
But when Eve discovers the ruins of an android boy named Ezekiel in the scrap pile she calls home, her entire world comes crashing down. With her best friend Lemon Fresh and her robotic conscience, Cricket, in tow, she and Ezekiel will trek across deserts of irradiated glass, infiltrate towering megacities and scour the graveyard of humanity's greatest folly to save the ones Eve loves, and learn the dark secrets of her past.
Even if those secrets were better off staying buried.
Our Review
Before we get too far into this review I want to point out that the synopsis does a pretty good job of spoiling the first section of the novel. So if you're looking to read it keep in mind that you've got a fairly good idea of what's going to happen at the very beginning. Don't let that discourage you, though. There's tons more to see and a lot more to Lifelike than just that.
One of the things I enjoyed the most about Lifelike is how evident it became from the very beginning that this story felt like something I could have been watching. It's a very cinematic story and Jay Kristoff does a great job of bringing readers into the story. He creates a very unique world with that has basically been destroyed and rebuilt several times over after different wars and catastrophes resulting in a very dog-eat-dog sort of society. It's a familiar setting but with his own take on things. I've seen a lot of comparisons to Borderlands and Fallout in other reviews and that's certainly true.
But for whatever reason to me Lifelike feels like it would be right at home as a anime series. Maybe it was the giant mech vs. logika fighting in the beginning or the somewhat creepy sci-fi Western vibes that came from later parts of the story. (There's also a bit of Anastasia thrown in for good measure and I'm old enough for that to have been a major animated movie moment in my childhood.)
The characters in Lifelike are great. Eve Carpenter, our main character, is a very intriguing character whose life is defined by tragedy from the very first pages. As we continue reading, though, we find that whatever memories she has of her past only scratch the surface. Kristoff leads her down a very dark path of self-discovery as she delves deeper into her own past and the history of the 'Lifelike' line of androids that the book takes it's name from.
Eve is joined by an imaginative cast of characters. From Cricket – a mismatched robot built from an array of spare parts – to her best friend, Lemon, and her cyborg dog "Kaiser," Eve at least has a pretty great support system. Those characters may not be the focus of the story but they get some decent development and they get some pretty great moments of their own. I was a little less interested in Ezekiel – the robot boy she finds in the wastes – at first but he really does develop a lot as a character throughout.
Some of the twists are a little predictable — especially if you've read a fair number of books in a similar vein. You can probably see some of it coming. But that doesn't mean it's not a great book. Kristoff's writing is very compelling. It's very easy to lose yourself in his story. He keeps things moving at a quick pace and builds a world so weird and wonderful you can't help but be enthralled.
Giveaway
As part of the book tour, Rockstar Book Tours has teamed up with the publisher to offer a giveaway. Three lucky individuals will receive a finished copy of Lifelike for their very own! Unfortunately, it's open to US residents only (but Australia/New Zealand fans read on below!) and it ends soon. Get your entries in today!
There are also two other promotional giveaways you may want to know about!
Pre-Order Giveaway
The LIFEL1K# pre-order is now live for folks in the US! To get your sticky booky hands on a full color map of the Yousay by the amazing Virginia Allyn and four brill LIFEL1K3 bookmarks with illustrations by the incredibly talented Mona May, all you need to is:
Pre order LIFEL1K3 (Amazon/Barnes&Noble/Indiebound/Powells/Book Depository/ it doesn't matter from where, just get a receipt)
Head to getunderlined.com and search for "Lifel1k3". Or better yet, just click HERE.
Enter your details and upload your receipt.
Profit.
AUSSIE & NEW ZEALAND GIVEAWAY!
TO ENTER: Take a SELFIE with a copy of LIFEL1K3 and SHARE IT using #LIFEL1K3comp for your chance to win tickets for you and a friend to go to any concert of your choice!
Entry is open to Australian and New Zealand residents only. Terms and Conditions apply. Ends 09/05/2018.
About the Author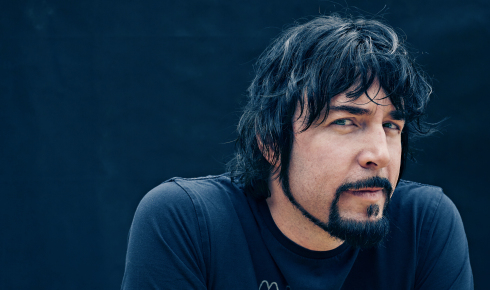 Jay Kristoff is a #1 international, New York Times and USA Today bestselling author of science fiction and fantasy. He grew up in the second most isolated capital city on earth and fled at his earliest convenience, although he's been known to trek back for weddings of the particularly nice and funerals of the particularly wealthy. Being the holder of an Arts degree, he has no education to speak of.
His LOTUS WAR trilogy was critically acclaimed in Kirkus and Publishers Weekly, nominated for the David Gemmell Morningstar and Legend awards and won the 2014 Aurealis Award. Jay's new series, the SciFi thriller THE ILLUMINAE FILES, was co-authored with Amie Kaufman. Book 1, ILLUMINAE, became a New York Times and international bestseller, was named among the Kirkus, Amazon and YALSA Best Books of 2015, became a finalist for the Prime Minister's Literary Award and won the 2016 Aurealis Award and an ABIA Book of the Year award. ILLUMINAE is currently slated to be published in thirty five countries, and film rights have been acquired by Brad Pitt and Plan B Entertainment.
Jay's new fantasy series, THE NEVERNIGHT CHRONICLE, commenced in 2016. The novel was an international bestseller, won the Aurealis award and earned Kristoff his second Gemmell nomination. Part 2, GODSGRAVE, was published in 2017, and won the series its second Aurealis award. A new YA series, LIFEL1K3 has also been acquired by Knopf/Random House Kids, and commences publication in early 2018. A new series with Amie Kaufman, THE ANDROMEDA CYCLE, begins in 2019 with Knopf/Random House Kids. Jay is as surprised about all this as you are. He is represented by Josh Adams at Adams Literary.
Jay is 6'7 and has approximately 12,000 days to live. He abides in Melbourne with his secret agent kung-fu assassin wife, and the world's laziest Jack Russell.
He does not believe in happy endings.