Things are heating up in the Badlands! Season 3 starts off with a bang and gets straight the point: the Badlands is going to war.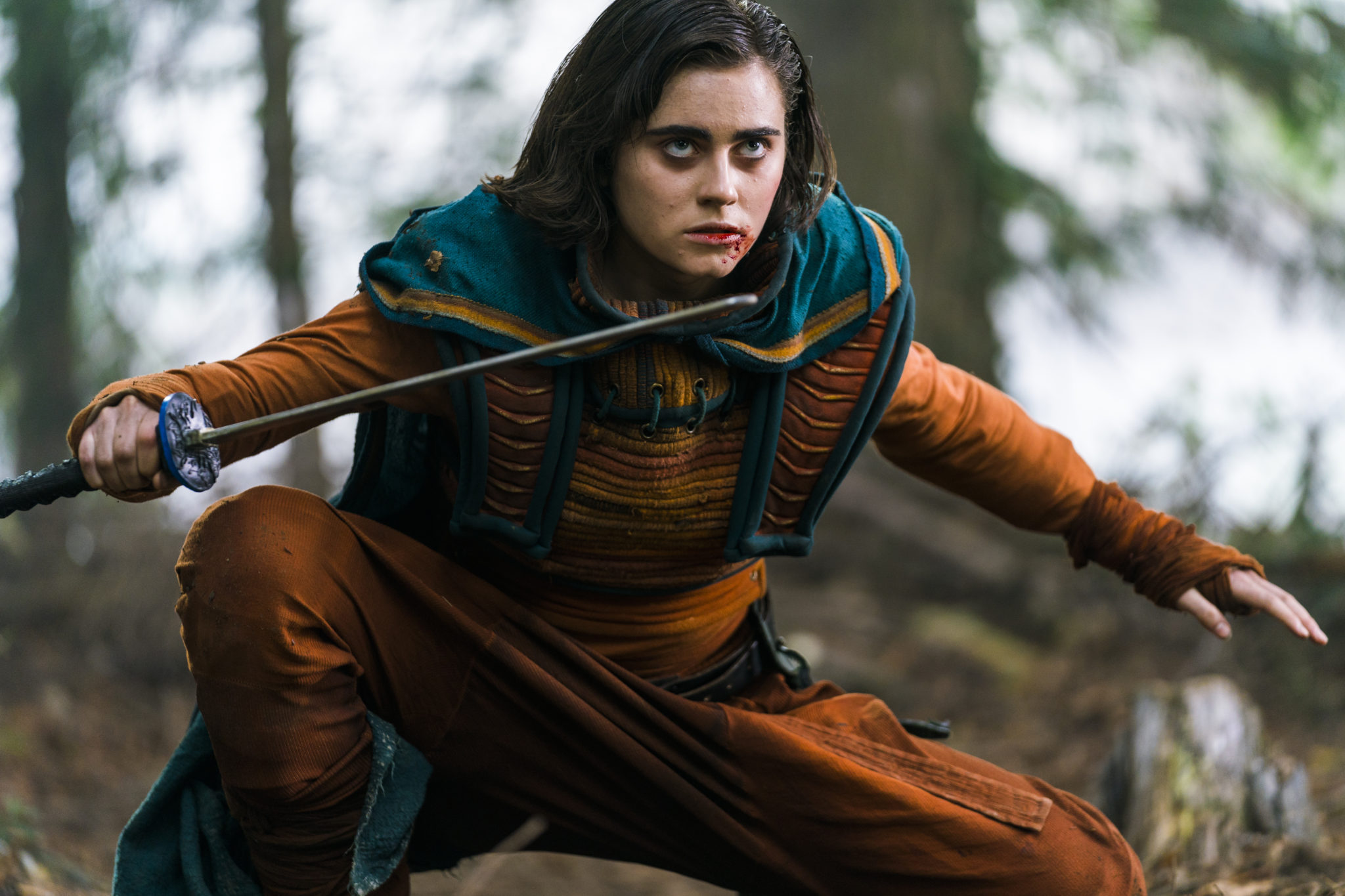 We left off last season with Sunny briefly reuniting with Veil, before escaping with his son Henry. Now he's got a motherless child, no Baron, and a bounty on his head. What's an outcast to do? Head into certain danger, all for the sake of his son. Sunny might not be interested in taking over the Badlands, but one way or the other, he's going to find himself at odds with all the forces at work.
There were also a few dramatic endings for some of our favorite characters. Tilda left the Widow in a climactic exit and Lydia escaped her mad Baron with little left of her dignity. They're both now repaying their debts to society by running a refugee camp for helpless victims of the war. They're cleaning up the messes their Barons have left behind. But not without some extra surprises. Nick Frost returns as Bajie, and he's sure to make this adventure more fun than it deserves to be.
Speaking of the oncoming war, the Widow is up to her old antics, making promises she might not be able to keep. She's recruited Nathaniel Moon, a former regent who's got a debt to settle with Sunny. And she's got MK captive, literally stalking about like an animal in a cage.
MK has sure grown up since we last saw him. He's partaking in vices like Quinn did in his final days. Aramis Knight has always been a sticking point for me in this show. He's been a little too pouty, a little too stilted, a little rough in a show so tight and shiny. But he's grown immensely between the last season and this, and his acting chops are being put to the test.
But MK's not the only black-eyed youngster making his way into this season. There's a whole new cast of characters in the form of a religious cult seeking Azra. A former Master, now known as the Mad Witch, is taking her posse to a kind of promised land. In town, she has her right-hand man, Pilgrim, and his two gifted henchmen Castor and Nix.
Actress Lorraine Toussaint is the Mad Witch Cressida, and if you saw her turn as Vee in Orange Is the New Black, you'd understand why I'm so excited to see her wreck it up. The cult of Azra might be the newest addition to the lore of the Badlands, and I, for one, am excited to know a little more about the culture of this mysterious dystopia.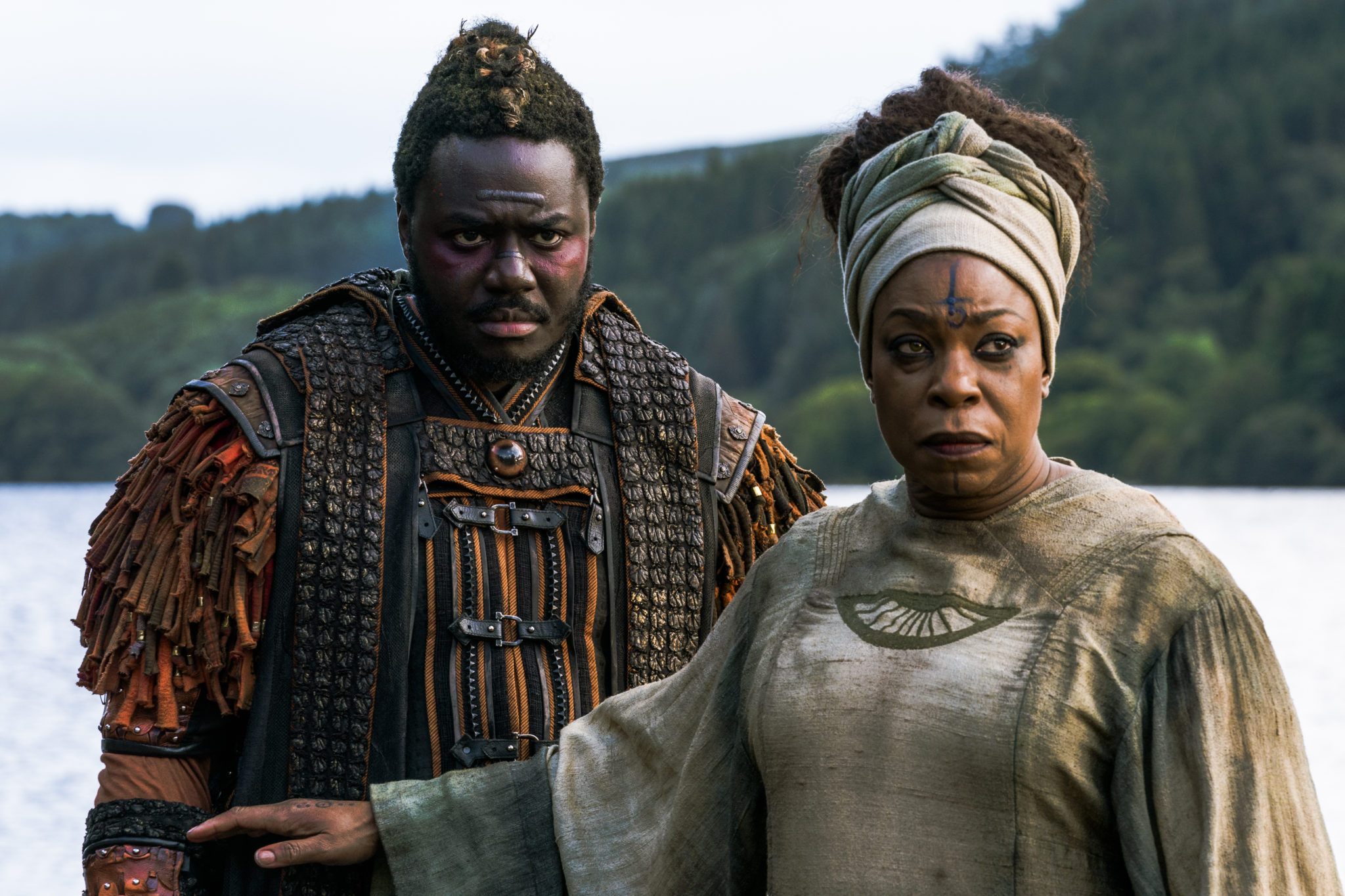 One of my favorite parts of this show is the use of physical power. For a martial arts show, you'd expect everyone to be fit, able-bodied, and swol. But Into the Badlands shows that it's not about who's the strongest or the fastest. It's about how you use your power. It doesn't matter if you're missing a hand, if you're a teen, an older man, a big guy, or a petite woman. Anyone can win in the Badlands. The question is now, who will win?
The first two episodes show us the lush Badlands we've always known. The beautiful greenery, the meticulous costumes, and the apocalyptic eyeliner never fails to be impressive. There are more glorious fights than you can shake a katana at. With an extended season, we get 16 episodes, which means more room for some of our favorite characters, as well as a few new characters. (I'm most excited for Lewis Tan's appearance as Gaius Chau, Baron's Chau's brother.)
There's so much to look forward to this season: more episodes, more characters, more fights, and more magic. With only a few more days until new episodes come out, catch up on Season 2 on Netflix right now!
Season 3 of Into the Badlands starts April 22nd on AMC.