It's a slow week for comics here at Nerdophiles, with Kylee reviewing the latest issue of The Unsound from BOOM! Studios and one of her favorite writers.
Want to know what she thought? Read on – and let us know what you thought in the comments below.


Kylee's Reads
The Unsound #4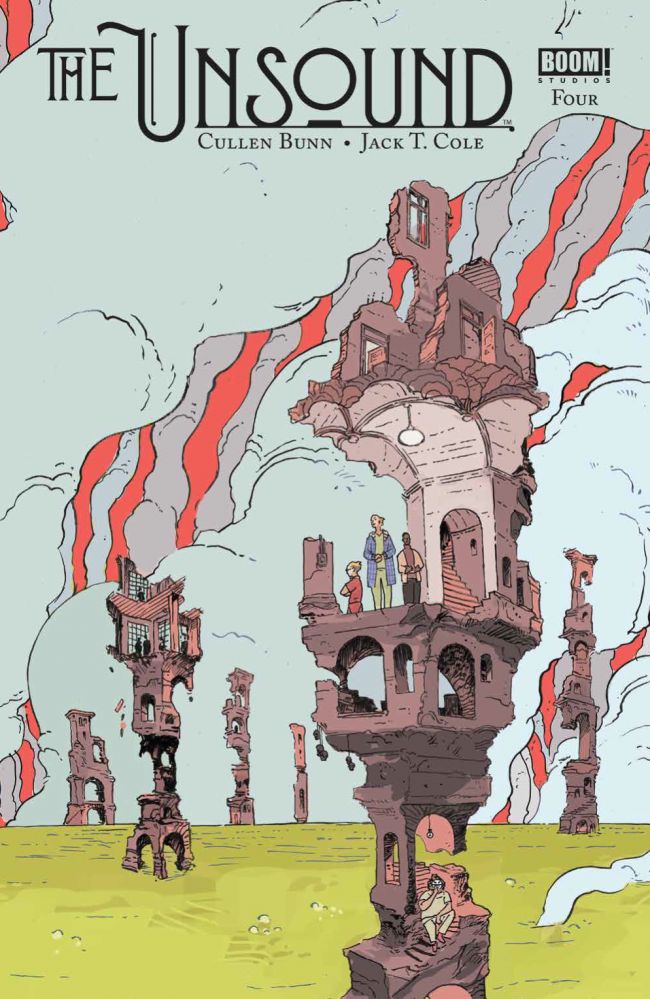 Author: Cullen Bunn
Artist: Jack T. Cole
Publisher:BOOM! Studios
Source: BOOM! Studios DRC
★★★★☆
If it wasn't obvious before, this issue of The Unsound makes it clear that Ashli and her coworkers aren't in charge anymore. A few learn that the hard way, while more are subjected to a bastardized group therapy session where some awful truths are revealed.
It's always fun to step into this chaotic world that the creative team has built up in this series. From the writing to the artwork, every aspect is just off enough for readers to feel uncomfortable. Cullen Bunn's writing is restrained and depicts an eerily calm group session, though they are revealing true horrors. Jack T. Cole's artwork keeps the color palette of this bizarro hospital world within familiar pinks and greens, while subtly showcasing the wrongness.
When the otherworldly creatures creep in, things feel suitably claustrophobic and where there should be no windows to the outside world (they did head down into the basement after all), there are plenty of windows to somewhere.
The Unsound really leans into the madness that the setting allows for and takes full advantage of it for the first time in this issue. Cole's artwork and Bunn's writing belays such a visceral terror at the loss of control and the helpless feeling of insanity makes this series one I want to put down immediately and one I can't stop looking at.


Kylee Sills is an associate editor at Nerdophiles. If she's learned one thing this week, it's never take off your paper plate mask. Follow her on Twitter @kyleewho.