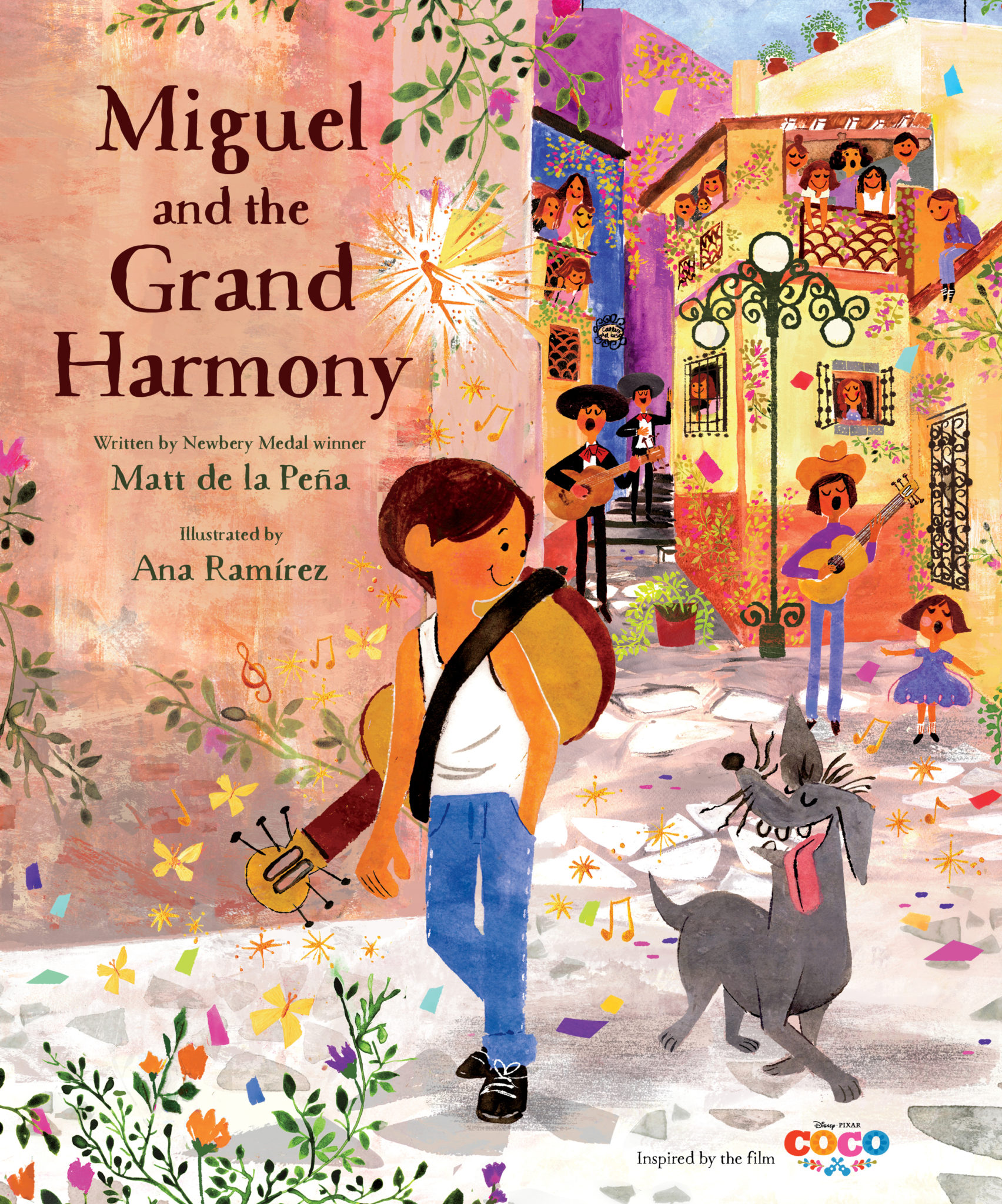 Title: Miguel and the Grand Harmony
Author: Matt de la Peña
Artist: Ana Ramirez
Release Date: October 10, 2017
Publisher: Disney Press
Goodreads | Amazon | B&N | iBooks | TBD
While Disney's Coco may not be hitting theatres until the end of next month, young readers can get their first look at the film with Matt de la Peña's new book Miguel and the Grand Harmony! The book is illustrated by artist Ana Ramirez and will be released in both English and Spanish hardcover editions.
Together Matt de la Peña and Ana Ramirez are ready to introduce us all to Miguel and his love of music!
I've been really excited for Coco ever since it was announced and I'm looking forward to Miguel and the Grand Harmony coming out this Tuesday. Matt de la Peña is an amazing writer and I can't wait to see the original tale he's spun to tide kids over until the movie is released.
You can read the full synopsis for the book here:
This jacketed picture book pairs Newbery Winner Matt de la Peña and Pixar artist Ana Ramirez with the highly anticipated Pixar Studios film, Coco. Featuring a beautiful original story based on the characters of the film, as well as vibrant stylized artwork, this title is sure to appeal to readers of all ages.
Disney*Pixar's Coco is the celebration of a lifetime, where the discovery of a generations-old mystery leads to a most extraordinary and surprising family reunion.
Directed by Lee Unkrich (Toy Story 3) and produced by Darla K. Anderson (Toy Story 3), Disney*Pixar's Coco opens in U.S. theaters November 22, 2017.
It's a fairly vague synopsis, I'll admit. But if you want to know more about the film you can check out the trailer below! And you can learn more about the book and read interviews with the author by checking out the rest of the Rockstar Book Tour schedule.
Giveaway
And if you want to check out Miguel and the Grand Harmony for yourself you're in luck!
Rockstar Book Tours is hosting a giveaway as part of this book tour. To celebrate the book's release they are giving away THREE finished copies. Unfortunately the giveaway is open to US addresses only.
Enter below for a chance to win!
About the Author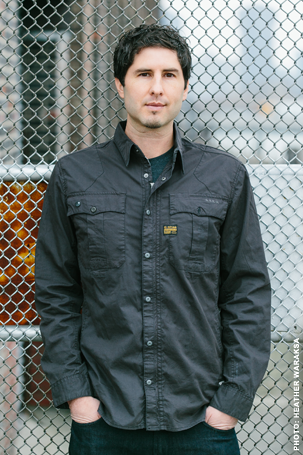 Matt de la Peña is the New York Times Bestselling, Newbery Medal-winning author of six young adult novels: Ball Don't Lie, Mexican WhiteBoy, We Were Here, I Will Save You, The Living and The Hunted. He's also the author of the critically-acclaimed picture books A Nation's Hope: The Story of Boxing Legend Joe Louis (illustrated by Kadir Nelson) and Last Stop on Market Street (illustrated by Christian Robinson). Matt received his MFA in creative writing from San Diego State University and his BA from the University of the Pacific where he attended school on a full basketball scholarship. de la Peña currently lives in Brooklyn NY. He teaches creative writing and visits high schools and colleges throughout the country.