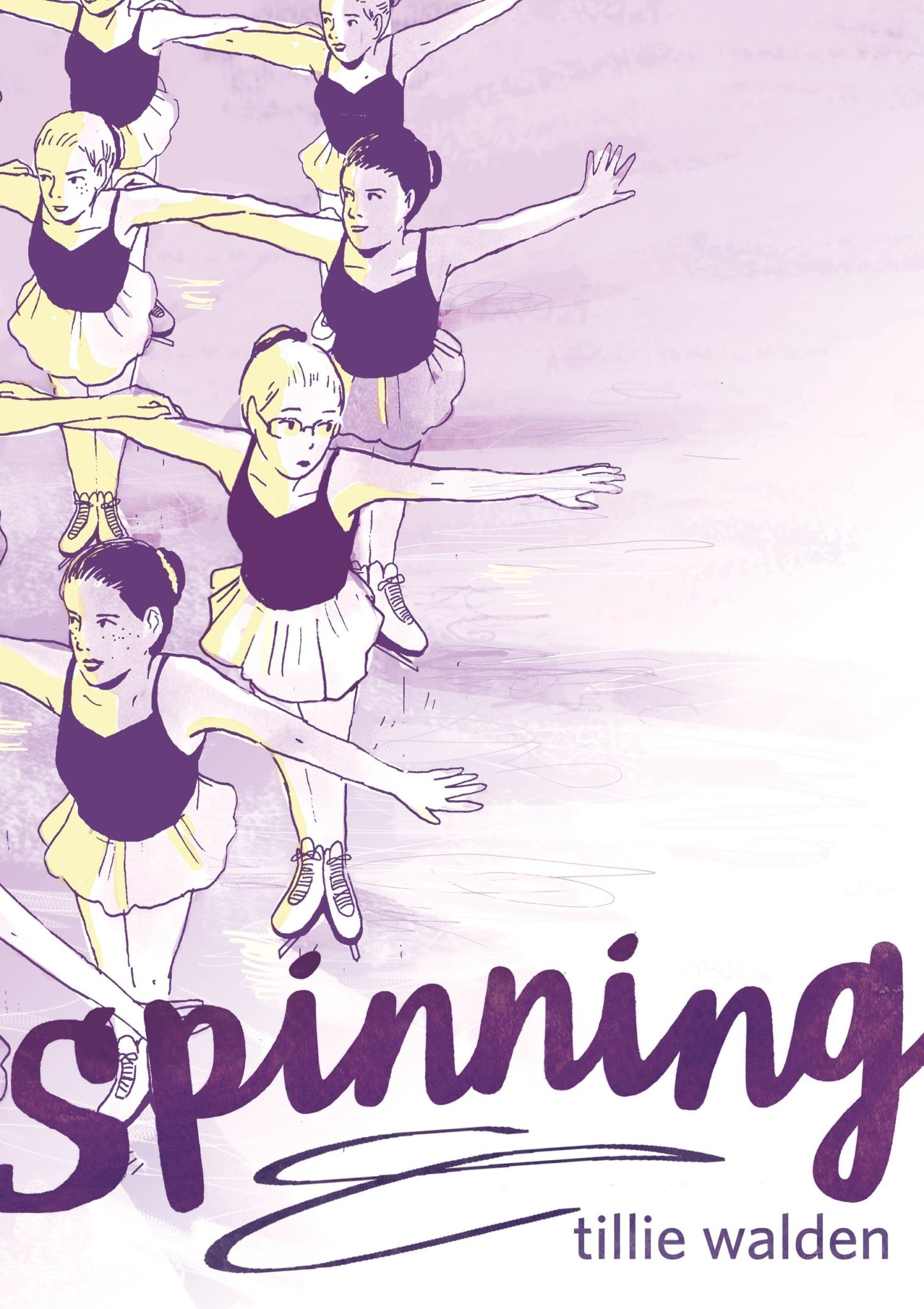 Title: Spinning
Author: Tillie Walden
Release Date: September 12, 2017
Publisher: First Second Books
Review Spoilers: Low
GoodReads | Amazon

It's always hard for me to write reviews about another person's memoirs. They are very personal stories and it's hard to critique someone's work without feeling like you're, in a way, critiquing their life. Sometimes, though, I'll come across a book like Tillie Walden's graphic memoir,
Spinning
, and I can't help but want to tell everyone about it.
Spinning is one of the most moving, poignant graphic novels I've read in a long time and it's easily one of the most relatable books I read this year.
On its face it appears to be about growing up in the world of competitive ice skating but once you actually sit down with it, you learn that it is so much more. Ice skating was a huge part of author and illustrator Tillie Walden's life growing up and it's through that frame that she tells a much broader story. The book is split into chapters with each one featuring a new, more complex ice skating pose or jump. They often set the theme of the section to follow.
It's just that the story isn't so much about the skating as it is Tillie's own coming-of-age and that's why I love it so much.
Spinning was something completely different from what I expected going in. I expected a memoir about how someone loved ice skating and, perhaps, how she moved on when she grew up. Instead it's a raw and honest story about what it's like to try and find your place in the world and the challenges in understanding who you are as you grow up.
Walden gives us a heart-rending portrayal of being young and gay and trying to figure out what that all means. She never shies away from the harder, darker moments nor does she downplay the more emotional moments. Walden lays everything out so openly and honestly that reading Spinning becomes a truly amazing experience.
While I was never a competitive ice skater, there were so many parts of Tillie's story that resonated with me. There were moments when I read reading Spinning where I wanted to cry because I saw myself so clearly in what Tillie Walden was showing us. I'm sure that other readers will feel the same way themselves.
Tillie Walden puts so much of herself into this story through both her artwork and her writing. After reading the book the first time I was in awe of the complete, finished product. I can't even imagine trying to work through my own childhood memories. And yet she has put hers down on the page, capturing some of her most intimate thoughts and moments, in both words and images. I love the look and the feel of the whole book and the grays, yellows, and diluted pinks that capture this incredible story.
Few books have stuck with me as long after reading them as Spinning has. I'm so excited for this book to finally be out so more people can read it. It's slow and raw and so incredibly honest. One of the best graphic novels I've read this year, Spinning is a beautifully written and illustrated memoir that I'd recommend to pretty much everyone.