It's in the middle of Kansas in a town that changes its name once a year to Smallville (don't believe me, check out the official Facebook page here with the official paperwork). A quiet, unassuming town, home to the Kansas Cosmosphere and Space Center, as well as the State Fair, is rocked once a year by the masses of pop culture enthusiasts that flock to Smallville ComicCon. Now, don't let the name fool you. It isn't a con centered around Superman or the tv show. It's a celebration of all things nerdy, and it is a blast to attend!
The Celebrities

This year's con had some great celebrity guests. While this one doesn't draw in the several dozen celebs we see at Planet Comicon, it does provide a level of guest interaction not found at most other cons. The faces that appeared this year were: Erick Avari (Stargate, The Mummy, Daredevil, Heroes), Alain Chanoine (Suicide Squad) who made his first appearance at a comic con, Jack O'Halloran (Superman, Dragnet), Paul T. Taylor (Hellraiser: Judgement, Sin City, Friday Night Lights), Bill Blair (Babylon 5, Star Trek Deep Space Nine, Enterprise), and Butch Patrick (The Munsters, The Real McCoys). Also in attendance were Carl Taliagerro (SFX makeup artist) and John Field (panel host).
Now, again, though the list was short, it was by no means without some wonderful talent and personalities. One of my favorite parts of this con was the accessibility to the actors. You are able to go up to them with basically no line and chat with them. It really was quite a treat to be able to sit next to Bill Blair and listen to his stories about being on set, how his Guinness World Record came about, and life itself.
The only thing I would have to pick out as a disappointment would be the lack of female actors. It really would have been a treat to have a couple there to interact with and talk to. However, we did get Mary the Impala, which almost counts… if you're really into Supernatural.
The Comics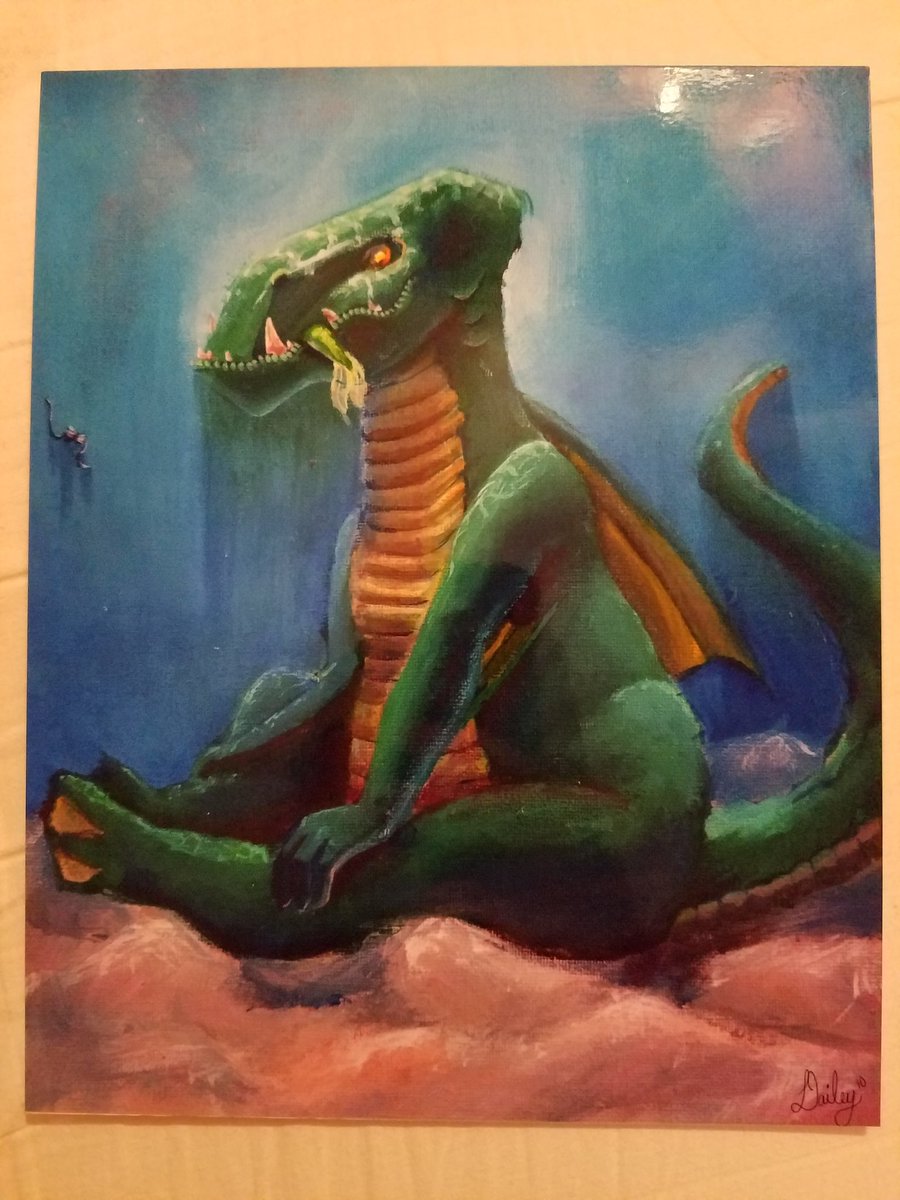 The comics were where it was at! Independent comics to DC/Marvel, this con was not lacking in talent. With big names as Rick Stasi, Ken Lashley, Todd Aaron Smith, Art Thibert, and Kevin Nowlan, this girl was in comic heaven. Being able to chat with them about their comic experience and seeing all of their really nice art had me nearly starstruck.
Again, one of the best things about this con, is the ability to get to actually talk to the artists. It's one thing to meet someone whose art you admire, but a whole different ballgame when you get to have a real conversation with the artist about it.
The independent scene was hopping as well. Bryan Kelly Illustrations was one of my favorite booths to swing by. His special brand of offbeat art and humor was right up my alley. Candice Dailey Illustration was another noteworthy artist. I very rarely buy prints at cons, mostly due to not wanting to haul it around and risk damage, and also the "where in the world will I put it" issue, but this was an exception.
Her original character, Mr. French, is an adorable dragon that only eats humans. I honestly could not be happier with the print I got that features Mr. French eating a certain little mermaid. There were many, many other artists there as well. So many that it would take me half a day to list and you would get quite bored with my blithering on about how great each was.
The Floor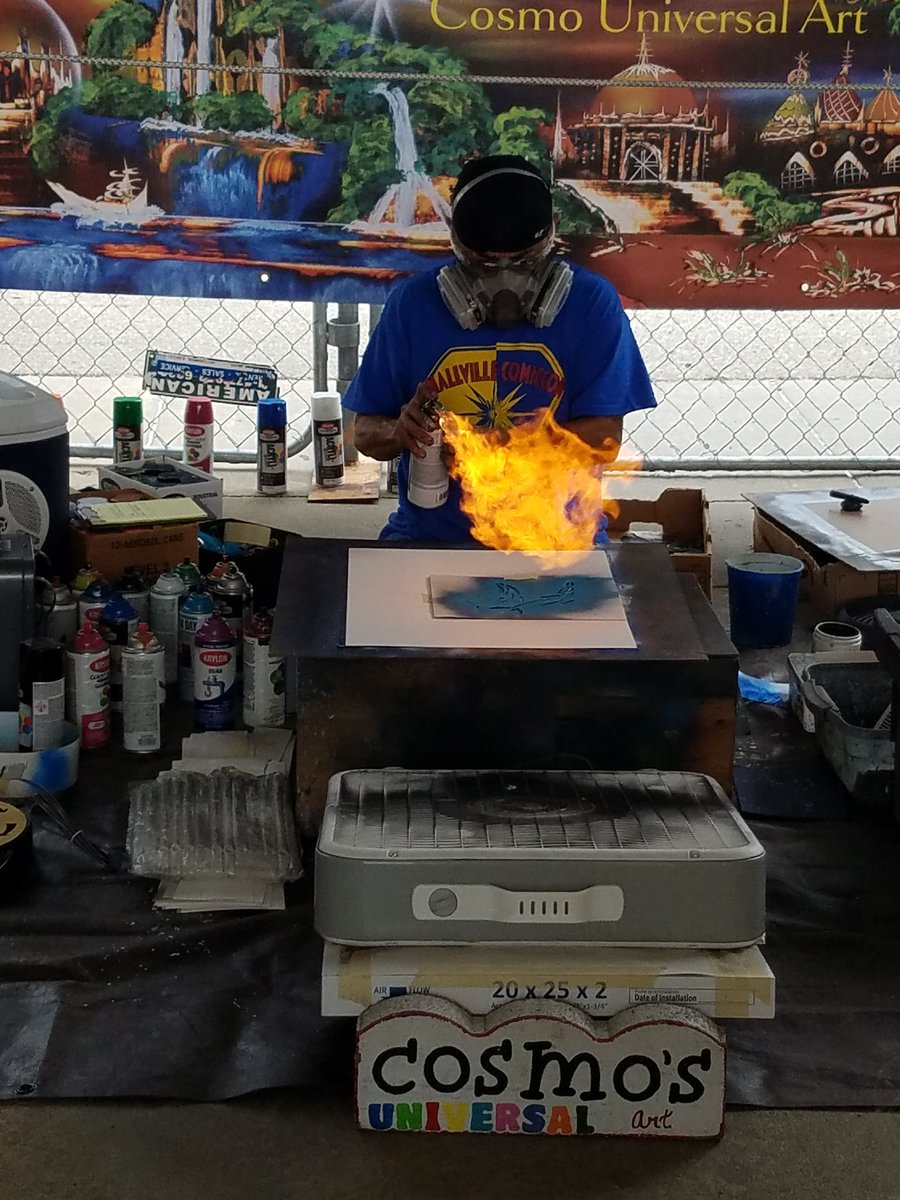 The con itself was held at the Kansas State Fairgrounds in two of the numerous buildings. Easy to navigate, you never felt crowded or pushed through. Moderately large, it took a good while to walk through the tables at casual browsing speed.
The tables were intermixed, with little separation between comic vendors and toy/merch vendors. There was also a great selection of authors, with a range of styles and genres. One of my favorites to run into was Susanne Lambin, who is not only known for her novels, but for writing on Star Trek as well.
The buildings were nice and cool, a great contrast to the blazing heat outside. Not once did I bump into someone, or had a person or prop bump into me. It was a very calm con floor compared to many others that I have attended. A great breath of fresh air, literally and figuratively.
The Cosplay
We are all about the cosplays for sure, and there were quite a few to be seen. Most of the cosplay in this area are handmade, with very few commissioned or store bought costumes to be found. The winner of the individual cosplay contest was a girl that I know who created her own hydraulic wings for her Hawkgirl cosplay.
Among some of the most memorable were a minion, Inspector Gadget, and Milo. Honestly, the cosplay scene here was one of the best ones around. Everyone is so nice and helpful, and it was refreshing to see cosplayers building each other up and helping to fix any minor costume mishap.
Wrap Up
Smallville is anything but small. With everything from big name actors, to local artists, it was truly a great mix of people. A great con to hit if you are looking to tour the Midwest, or if you are just a big Superman fan. Where else are you going to be able to say that you went to Smallville, KS, home of Clark Kent, and had a great time to boot? Nowhere, that's where.
An easy, laid back and fun con, it was a great weekend. Before I forget, this con also had some of the best food ever at an event of this type. Homemade delights made by some of the friendliest, grandmotherly ladies around. If you can't find anything else to like at the con, you will at their stand. Smallville ComicCon was a great con, and I look forward to attending it in the future!