A REVIEW COPY OF THE IMPOSSIBLE FORTRESS WAS PROVIDED BY THE PUBLISHER VIA NETGALLEY IN EXCHANGE FOR A FAIR AND HONEST REVIEW. NERDOPHILES WAS NOT COMPENSATED FOR THIS REVIEW. OUR OPINIONS ARE OURS AND OURS ALONE.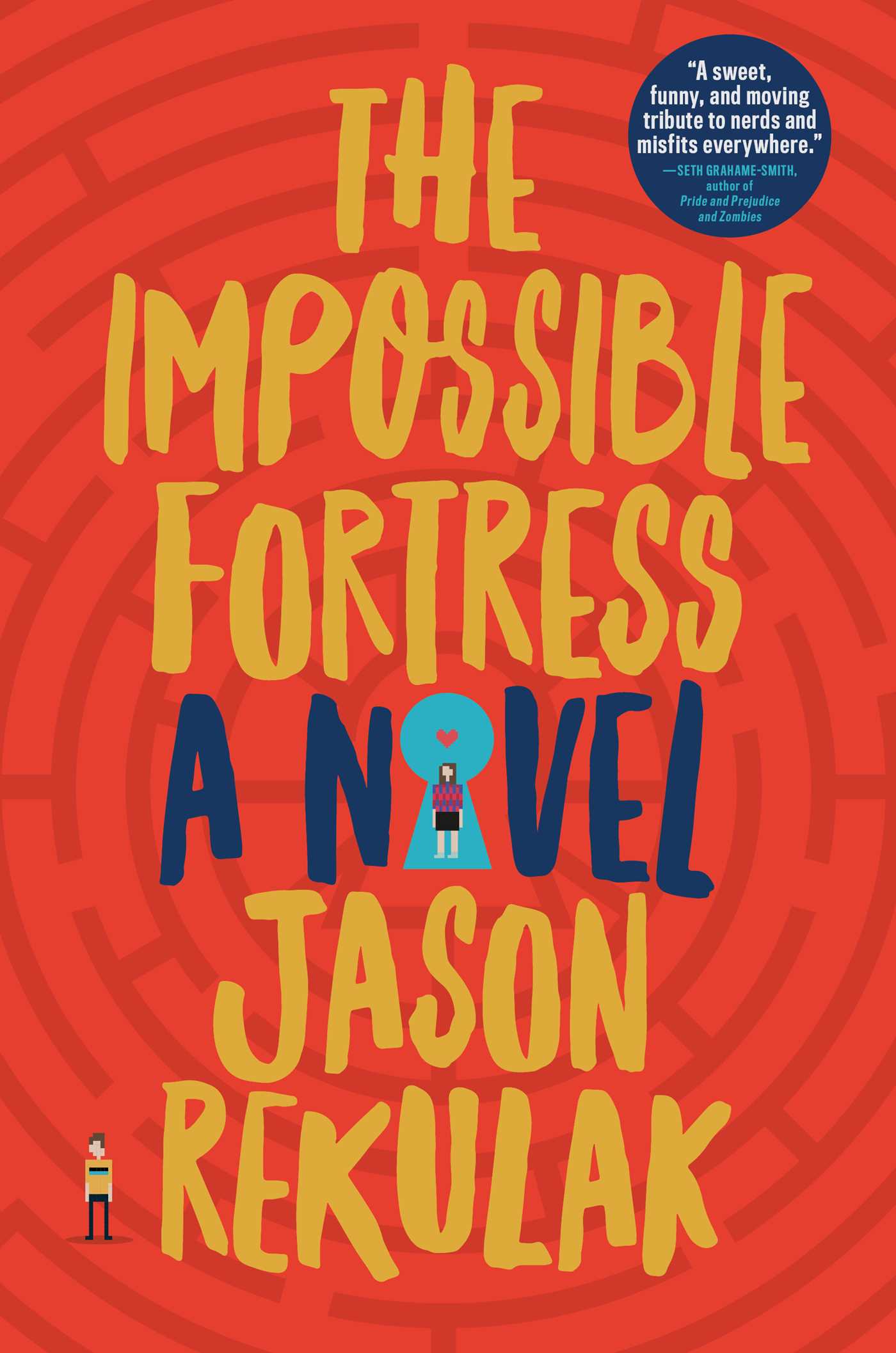 Author: Jason Rekulak
Release Date: February 7, 2017
Publisher: Simon and Schuster
Review Spoilers: Moderate
GoodReads | Amazon

If you're looking to make a surefire hit these days you need only appeal to your audience's sense of nostalgia. From
Stranger Things
to the resurrection of
Star Wars
and other popular franchises, the appeal of the well beloved is undeniable. In his debut novel, Jason Rekulak takes us back to 1987 for a coming of age novel about love and computers – with a dash of the sort of stereotypical teenage antics you might see in movies of the era thrown in.
Honestly, after reading the book I couldn't help but imagine The Impossible Fortress as a movie. The plot feels familiar, which goes back to that strong sense of nostalgia that's present throughout. At times it feels almost like a mix of She's All That, The Perfect Score, and films like Weird Science in all the best ways.
The Impossible Fortress is told from the point of view of Billy Martin, a high school freshman whose obsession with computers is only matched by a carnal desire to see Vanna White posing for Playboy. When his buddies start cooking up a plan to steal a copy of the magazine from a nearby shop he finds himself getting dragged into an increasingly complicated and potentially dangerous plot. His role in everything? Billy is supposed to pretend to fall in love with the shop owner's computer nerd daughter and steal the code to dismantle the alarms.
The problem is that Billy's not pretending.
Over the course of the novel he really does fall for Mary Zelinsky and the two become practically inseparable. They share the same love of computers and together they start to code their own game to enter into a regional video game programming competition for high school students – the titular The Impossible Fortress. Billy dreams of becoming a real video game programmer someday and with Mary's help that dream may just become a reality.
Unfortunately, things ultimately start to fall apart completely. After all, while Billy may really be falling in love with Mary his friends are still planning to go along with their plan for felony burglary. And when other people start getting involved some very deep, devastating secrets come to light, and Billy's whole world starts to shatter.
One of the nice things about this book is that the consequences really are dire. Movies do a much better job of making things like failing classes and breaking and entering seem like it's no big deal. After all, Ferris Bueller hacks his school network and just changes his grades like it's nothing. But Billy's world is far more realistic and hair-brained schemes like you'd see in the movies just don't work in real life, as he and his friends learn.
Still, it's a truly enjoyable read. The focus on old-school computer gaming, friendship, and first love is something that any reader can relate to and appreciate.While the main characters are all fourteen years old, The Impossible Fortress isn't necessarily a young adult novel, nor does it appear to have been marketed as such. Young adult readers will absolutely find the book engaging and entertaining, but the book is equally geared towards older readers who might actually remember what it was like growing up in the late 80s and early 90s when computers were still new.
It's still pretty early on in the year but The Impossible Fortress is already a contender for my favorite books of 2017. I really am a sucker for anything nostalgic and this book just hit me in all the right ways. As soon as I had finished it, I wanted to read it. I think that says a lot about the book.
Lastly, if you want, you can actually play The Impossible Fortress online over at Jason Rekulak's website! I'm admittedly not very good at it but I'm not very good at video games in general. Still, it's a lot of fun.