Buying gifts for music fans has become a more and more challenging task over the years, partially because no one really buys music itself anymore, but also because the potential budget keeps changing.
What separates a $50 pair of headphones from a $300 pair of headphones? How can you buy vinyl in a form that justifies spending over $30 on a single album? What quality music gifts come cheap? What set of speakers could possibly merit spending literally thousands of dollars?
So for your convenience, we've organized this year's music gift guide by price point, along with songs to accompany your potential monetary status. Happy shopping – and happy listening.

Records On Walls Vinyl Record Frames ($6.99 – $8.99 each)
What's the point of having the full size covers of your favorite albums if you don't use them as decorations? There are plenty of homemade methods you can use to hang them up, but Records On Walls provide frames that look elegant, keep your vinyl in good shape, and come for relatively cheap.
Turntable Slipmat: The Moon ($9.90)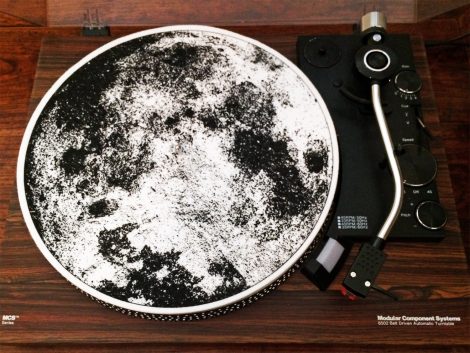 You don't really need a turntable sleeve on most record players, and plenty of them come with a generic one anyways, but serious audiophiles and vinyl DJs love to give their setup that little extra touch. This moon slipmat looks great and adds a nice little cushion for your records to rest upon.
Professional Custom Engraved Guitar Pick ($10.00)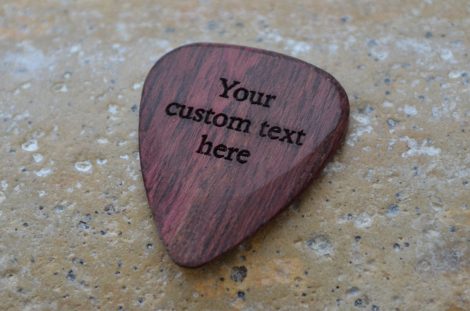 This personalized pick lets you send a special message to someone in the form of a high-quality wooden guitar pick. As long as your guitar-playing friend doesn't lose every single pick he buys after using it exactly once (as in: me), they'll think of you every time they play.

Your Song Changed My Life: From Jimmy Page to St. Vincent, Smokey Robinson to Hozier, Thirty-Five Beloved Artists on Their Journey and the Music That Inspired It ($17.10)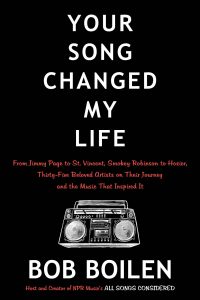 From the hand of Bob Boilen, creator of NPR's fantastic show All Songs Considered, comes a collection of the songs that touched some of the best and most important musicians living today. While every contributor aims to answer the same question – "Is there a unforgettable song that changed your life?" – the lineup is eclectic enough to accommodate for just about everyone's music tastes, from David Byrne to James Blake to Jackson Browne.
Vibes High-Fidelity Earplugs ($23.99)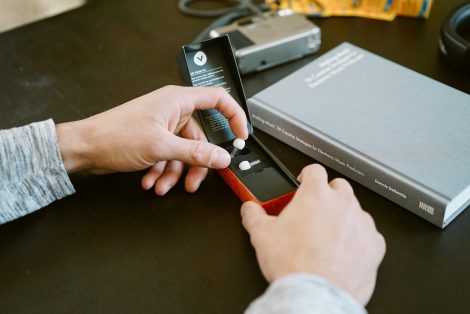 There's not a whole lot to say about Vibes that we didn't already say in our recent review, but to reiterate: they're a great set of earplugs that'll allow you to protect your ears at concerts without diminishing any of the sound quality. They're a must-have for any consistent concert attendee.
Mix Tape 1GB USB Cassette Tape ($24.91)
Sure, you can send people playlists on Spotify these days, but that just doesn't have the same special character to it that giving a mixtape did – and yet plenty of people don't even own CD players anymore, let alone tape decks. This USB drive disguised as a cassette gives you the best of both worlds, letting you share music in a sentimental package while giving it in a format that your friend will actually be able to play.

Wooden Guitar Capos ($29.00 – $60.00)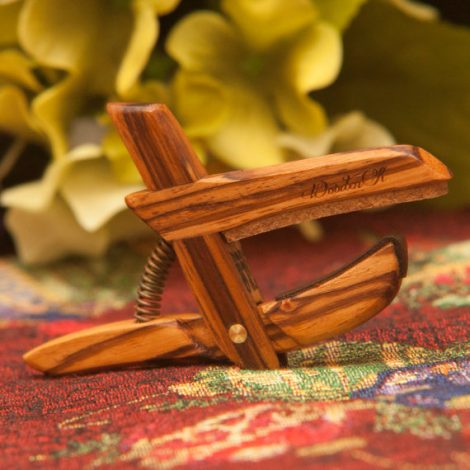 God, look at those sexy, sexy capos. Most guitarists use capos every single day and yet most capos look totally boring, which is why Wooden Capos delivers exactly what you'd guess: wooden guitar capos that both look and work great. Prices vary based on the type of wood, from simple bamboo to gorgeous karelian.
Audio-Technica AT-LP60 Turntable ($89.00)
If you're gonna do the vinyl thing, do it right. The Audio Technica AT-LP60 is one of the most popular turntables on the market for good reason, given its sleek design, its high quality parts, and its clean, rich sound. A $30 upgrade gets you a version with a USB cable that can convert your record collection to MP3s.
Edifier R1280T Powered Bookshelf Speakers ($99.99)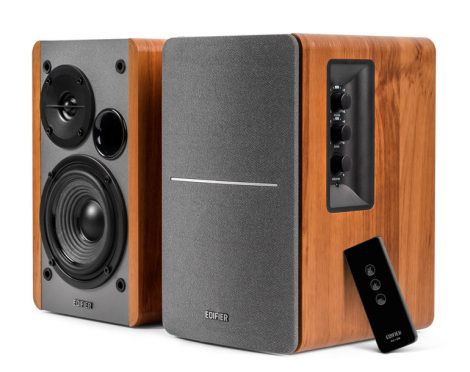 And what would a good record player be without a good pair of speakers? These Edifier bookshelf speakers provide a lush studio monitor sound in a natural wood finish design and at a relatively super low price. Put them together with the record player and give the gift of a whole new way to listen to music.

Vinyl Me, Please ($100.00 – $309.00) / VNYL ($22.00 – $420.00)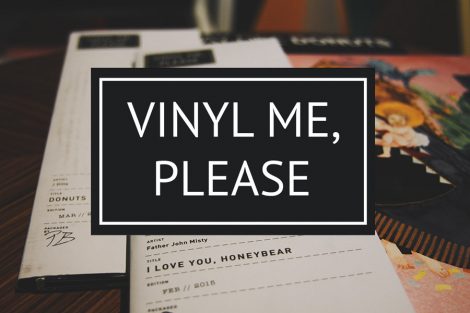 Vinyl Me, Please makes this list every year because they keep delivering incredible exclusive record packages like no other service – the past year has included gorgeous special editions of great new releases like Glass Animals' How To Be A Human Being alongside classics like Fugees' The Score.
But they've got a worthy opponent this year in the form of VNYL, which instead pays attention to your Spotify and Last.fm profiles and sends you records based on what it thinks you'll like. Both are great subscriptions services, depending on what kind of music fan you are.
Sennheiser HD 600 Open Back Professional Headphone ($264.99)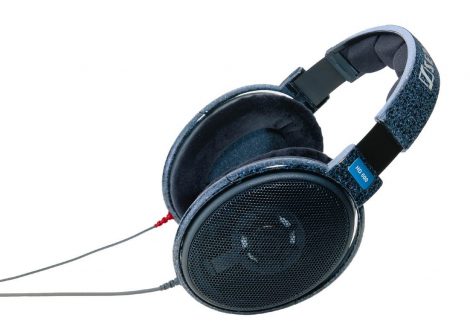 Read any of the reviews for these Sennheiser HD 600 headphones (they boast a near perfect rating on Amazon) and they'll all tell you the same thing: they may not be cheap, but they provide the sound quality of a pair five times as expensive and come with a comfortable open ear design. If you have a friend who you think would get a lot out of some seriously high fidelity sound, start with these.
Simmons SD300 5-Piece Electronic Drum Set ($299.99)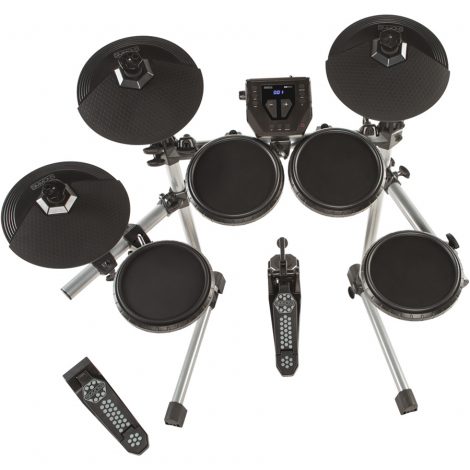 Electronic drumsets are perfect for the casual drummer who wants to sharpen his skills at home without taking up as much space or generating as much noise as a real set. I'll admit that I don't know much about drums in general, let alone any electronic sets, but this one seems like a solid starter package, with a wide range of sound options and all the drums and pads of a traditional kit.

OP-1 Portable Synthesizer ($849)

The OP-1 Portable Synthesizer is an all-in-one electronic music device unlike any other, essentially providing production software to rank alongside Ableton or FL Studio while also operating as a synthesizer in its own right.
It's fully portable, built for both long sessions of composing as well as tweaking on the fly, and its striking design has earned it numerous awards. If you have a friend who's that kind of music nerd – you know, the kind who would get really excited about all of that – this little guy will make their Christmas.
Martin Custom MMV Dreadnought Acoustic Guitar Natural ($1,499.99)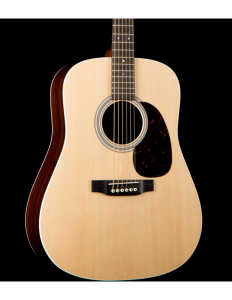 This is the kind of guitar that comes at such a high price tag because it's the last acoustic guitar you'll ever need to buy. Created from the highest quality rosewood and mahogany and with a simple old-school look, it provides a rich sound that makes it worth the price tag. This is another case where the near-perfect customer rating speaks for itself.
Bowers & Wilkins 805 D3 ($6,000 MSRP)
No company can get away with charging $6,000 for a pair of speakers unless they can really deliver a quality of sound that merits it, and boy, these speakers do that. At least, I'm presuming they do, because you can probably guess I haven't tried them myself – but the CNET review states "The Bowers & Wilkins 805 D3 is a tour de force of high-end speaker design. Not just in sound quality, every aspect of the speaker — the tech and materials used in the cabinet, drivers, and crossover network — are all exemplary." Now it's just a question of if you know anyone who'll be able to fully appreciate this level of audiophilia.