Welcome to my Holiday Wish List — I mean — the Nerdophiles Cosmetics Gift Guide. Got a girl/guy/trans/non-binary person in your life who loves all things makeup and glitter? Check out some of our suggestions for our favorite geeky cosmetics companies!

I've been obsessed with this company since I saw their NailedIt! Nail Wraps in Emerald City Comic Con in 2013. I've watched them grow from a small, Tacoma-based, lady-run website, to having a store front and TWO subscription boxes. No, I don't get paid to talk about them, but I love to.
Because what's not to love about Doctor Who nail wraps that not only look great? Or how about their gorgeous Firefly themed eyeshadows? What about some Cold Blooded Killer Lip Serum? They have themed nail wraps and eyeshadows for everyone: gamers, bibliophiles, tv nerds, comic fans, the more the merrier!
They even have Ann Whedon on board, with her very own line of Vandal Eyes nail wraps (I had some, they glow in the dark)! The website features great sales, and their D&D (Derp! and Discontinued) has killer prices. Cosplayers use their cosmetics all the time, and if you follow their Instagram, you can see why. Truly, it's art.
So if you want to get a unique gift, and maybe foster your latest cosmetic obsession, then get a gift from Espionage Cosmetics.

Like Espionage, Shiro Cosmetics is a small, lady-driven, indie makeup company specializing in fandoms and nerd culture. They have collections for everything: boy bands, beer, Pokemon, Miyazaki, the earthly elements. They even have a trio set called "Three Years of Oscar Status of Leo DiCaprio," and a lip gloss line called "Cages through the Ages," featuring Nick Cage in period clothing. These ladies get it. And if you wanna get it too, order now! They have over 1,000 orders to fill and counting!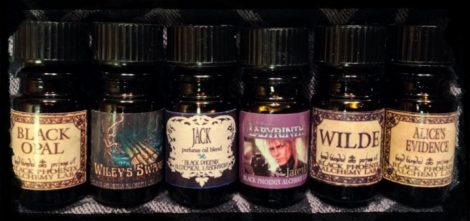 Ok, time to focus less on our faces and more on our pheromones. Black Phoenix Alchemy Lab specializes in perfumes and fragrances. Their collections include scents inspired by Alice in Wonderland, Neil Gaiman, Fraggle Rock, The Last Unicorn and so much more.
My personal favorite is their Labyrinth Line. The Jareth scent is perfection: leather, musk, and David Bowie's ethereal codpiece. Can't choose which to gift? Buy an Imp, aka a sampler. Want more from Black Phoenix? Check out the Black Phoenix Trading Post, their sister company that specializes in dry goods, soaps, beauty products, oils, and so much more. It's like a General Store for Geekery!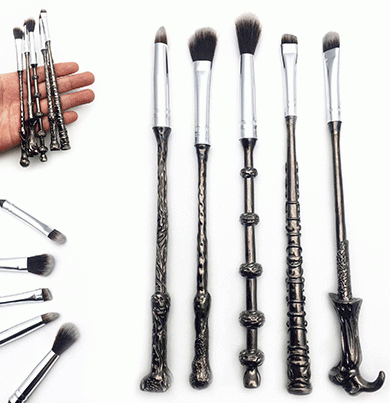 Accio Make-Up Wands! These wands from Storybook Cosmetics are gorgeous! Proof that make-up can literally be magic, this company created Harry Potter make-up brushes. The only thing I'm disappointed in is that I can't create my own customized Pottermore wand. But hey, who am I to complain. So let's Alohamora our wallets and get some wands, witches!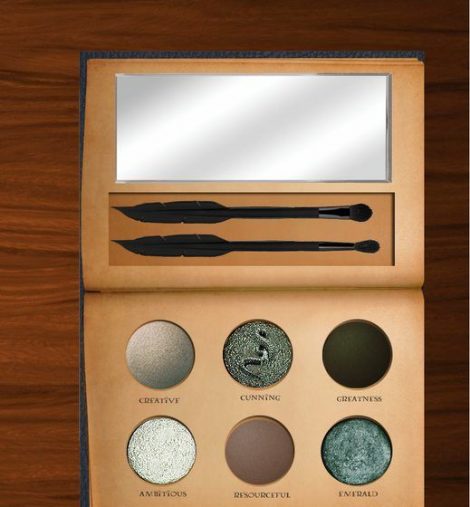 These don't even exist yet, but they are brilliant. Reddit user Spellsandstars posted mock-ups online, complete with house colors and quill wands. So while these aren't on the market (yet), you can easily put together your own House palette at any Mac Store. Don't stop at Hogwarts. Make your favorite fandoms like Game of Thrones ones too! Who doesn't want a Mother of Dragons make-up palette!
Other cosmetic lines worthy of a shout-out: for the history and mythology nerds there's Aromaleigh Cosmetics. Geeksoap for the fan-kids who love a good bath. And Fanchromatic Nails for those who think nail wraps are not enough. Most of the makeup is vegan and all are cruelty-free.