This past weekend, New York Comic Con 2016 attendees were treated to free samples of STUBBORN Soda at Booth 1ECC27! A craft soda company that avoids artificial sweeteners, Azo dyes, and high fructose corn syrup, STUBBORN Soda has put together delicious flavor combinations like Black Cherry with Tarragon, Orange Hibiscus, Agave Vanilla Cream Soda, Classic Root Beer, and Lemon Berry Acai.
We were fortunate to attend a tasting event with STUBBORN Soda and Robert Kirkman to try out their delicious drinks and see the launch of their latest campaign, a documentary style content series that profiles change makers who have disrupted convention to achieve results.
Having a lot of fun talking about stubbornness with @RobertKirkman & @StubbornSoda! If you haven't tried it out, it's delicious! pic.twitter.com/zJercWkANl

— NERDOPHILES (@nerdophiles) October 7, 2016
The Classic Root beer may have been our favorite flavor here at Nerdophiles, but we may be biased as we had the best root beer floats ever at the event. We also tried cocktails mixed with Lemon Berry Acai, which were light and refreshing and gave us all kinds of ideas for using the STUBBORN sodas as mixers in the future.
Robert Kirkman spoke about his partnership with the brand, explaining how it lined up with his own stubbornness surrounding the creative process and how the STUBBORN brand is allowing some of the best creators who go against conventional means to tell some fantastic stories through this campaign.
In talking about stubbornness and how it helped him in his career, we asked Kirkman, "How much stubbornness was involved with taking The Walking Dead from print to the television show on AMC?"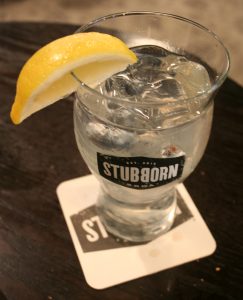 His advice was that, "You have to be a little bit stubborn at all times, in all endeavors."
But beyond that, he had nothing but good things to say about partnering with AMC, claiming they were actually really helpful and very supportive. Despite it being a rather smooth transition, he cautioned that there are always times you'll have to disagree in order to make sure that your creative ideas are presented the way you want them to be shown.
Jokingly, we asked, "Was it easier to pitch Outcast?"
Kirkman's response: "Oh yeah, because by then fewer people would tell me no." May we all reach those levels in our careers through stubbornness, talent, and determination.
When asked about product placement in future series, Kirkman doesn't think a fresh new bottle of STUBBORN Soda (which launched in 2015, well after the zombie apocalypse has devastated our heroes) will make its way to The Walking Dead, but he didn't turn down the idea of an Outcast cameo.
STUBBORN Soda also wanted to know what Kirkman's next challenge was going to be and, unfortunately, he couldn't talk about a lot of the things he had in the works. However, Kirkman shared that they weren't horror related and he's excited to expand what people think of as a 'Robert Kirkman project.' He claimed that the fact that most of his projects are very different excites him.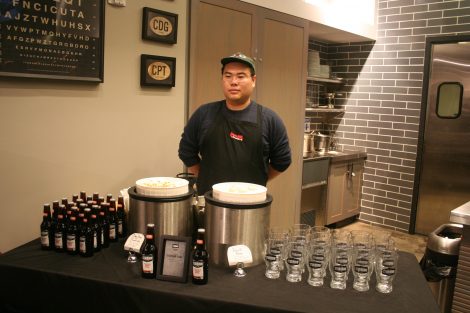 When asked about the scariest risk in his career thus far, he didn't think very hard in answering that he probably quit his day job about a year too soon. Laughing, he shared that he could be homeless talking to everyone right now, but for some reason it worked out. It ended up being a huge risk that paid off.
As far as his longterm vision for Skybound, the Image Comics imprint that he owns, Kirkman shared that he wants his creators to be able to always make things they're invested in and they care about. He wants them to have a safe space where they're comfortable to do what they want so that they can all fill the world with awesome stuff. To him, Skybound is just facilitating cool stuff getting out there.
Check out Robert Kirkman's contribution and the kick-off to STUBBORN Soda's STUBBORN Stories below and be sure to keep an eye out for profiles on other change makers in the future!