The Geek's Guide to
Unrequited Love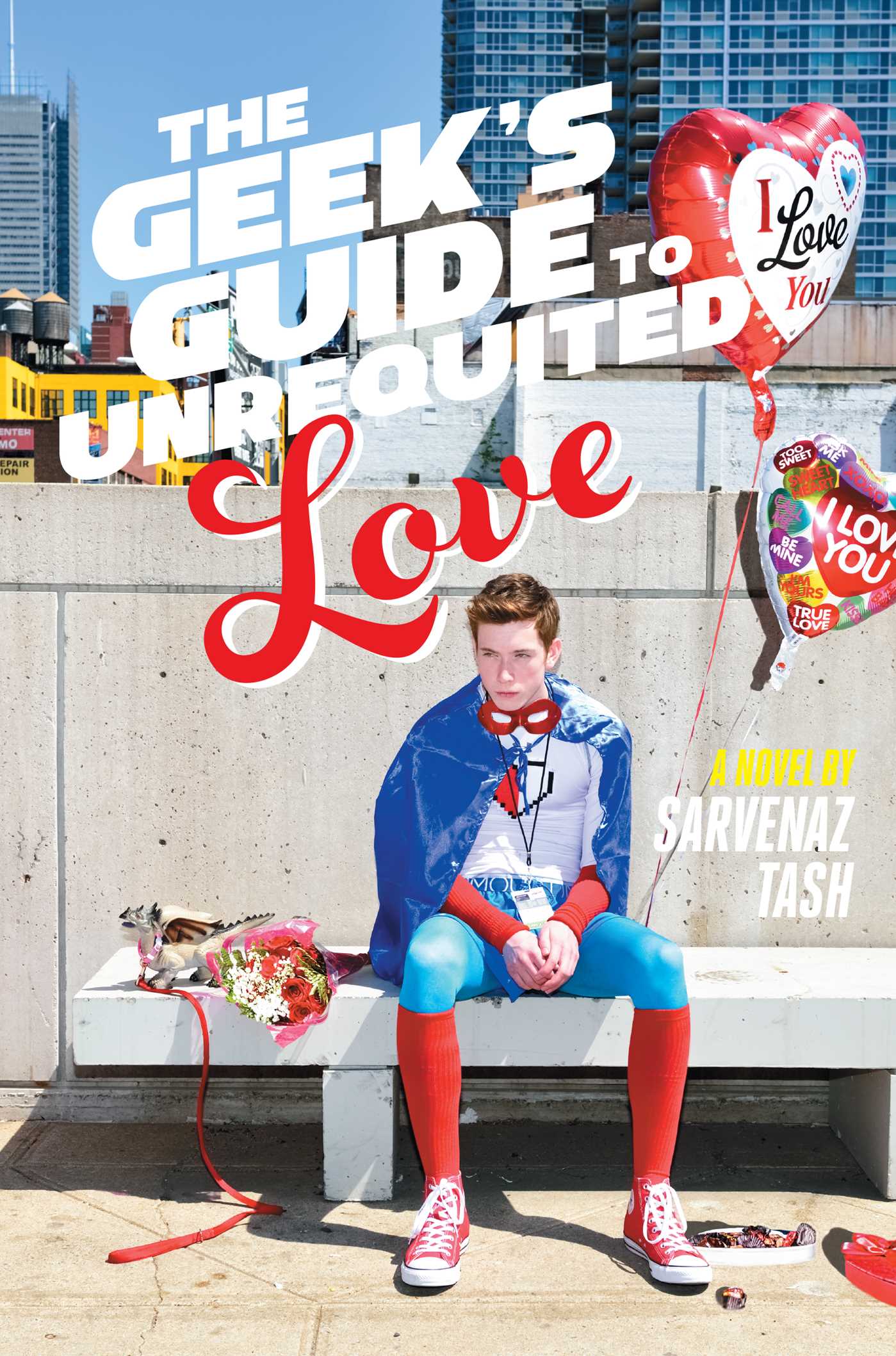 Author: Sarvenaz Tash
Release Date: June 14, 2016
Publisher: Simon & Schuster Books for Young Readers
Genre(s): Young Adult, Contemporary, Romance
Review Spoilers: Moderate
GoodReads | Amazon

If you're looking for the perfect fun and nerdy young adult read to add to your fall reading list then look no further than
The Geek's Guide to Unrequited Love
. From start to finish it was a thoroughly enjoyable read and it did so many things so well that it's basically a must-read for nerdy teens everywhere. Since we're leading up to New York Comic-Con here, now is the perfect time to pick up this book because it actually takes place at NYCC.
For our main character, Graham, NYCC is an opportunity. He's been in love with his next door neighbor and best friend, Roxy, basically since the moment they met. They love all the same geeky things and they're even working together on their own series of comic books. Unsurprisingly, they also have a lot of the same heroes and one of those heroes is a reclusive comic book creator who is making one of his first convention appearances in years.
It's perfect.
All Graham has to do is get them into the panel and Roxy is bound to fall in love with him, right?
The whole story unfolds over the course of the weekend. Graham spends the bulk of the convention trying to make this perfect weekend happen only to have it crash down around him. But he's still determined that this year he's going to come out and tell Roxy exactly how he feels. He's got a lot of obstacles to overcome – not the least of which being a charming dude with a killer accent who suddenly appears as his competition.
The Geek's Guide to Unrequited Love is fantastically written and it's a great book for nerdy teens. It's not too heavy and there are no dystopian overlords to overthrow. It's a book about young, teenage nerds in love and their relationships. It's about a boy coming to terms with the fact that he's in love with his best friend – and that she might not feel the same way. It's at times hilarious, at times awkward, and always entertaining.
If they made a movie out of this book, honestly, it could be a modern teenage classic. And, speaking of movies, the book fully embraces it's Hughes-esque inspirations. In fact, there is even a Pretty in Pink reunion panel where the many similarities in the two stories becomes pretty obvious.
I can't recommend this book enough. Even older nerds will enjoy the book for it's character development and New York Comic-Con setting. I'm very picky about my contemporary young adult novels and I really don't read a whole lot of them. So when I say this one is a winner, I really mean it.
You've got to check this one out!


A review copy of The Geek's Guide to Unrequited Love was provided by the publisher via NetGalley in exchange for a fair and honest review. Nerdophiles was in no way compensated for this review. Our opinions are ours and ours alone.